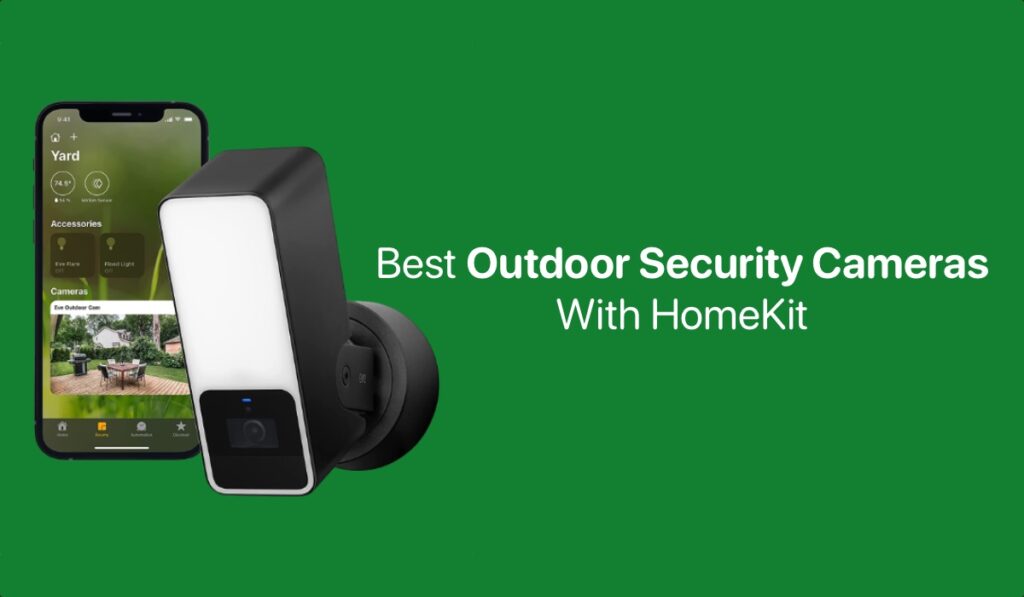 Looking to add a security system to your home or office? Then these best outdoor security cameras with HomeKit support are a must-have for you.
Luckily, most surveillance cameras have motion detectors – especially those that include floodlights – so that you can keep an eye on your driveway, the side of your house, your back door, or any part of your property you find hard to monitor.
If you are on the lookout for a smart security upgrade, you are on the right page. Let us help you find the best security camera for smart home.
Best Outdoor Cameras for iPhone Users
There are several top-quality outdoor security cameras available on the market. Here is a list of products based on resolution, viewing angle, secure video, night vision, and power.
We bet you can find the camera that suits your wallet in this article. Let's get started right away.
1. eufyCam 2C Pro Wireless Home Security Camera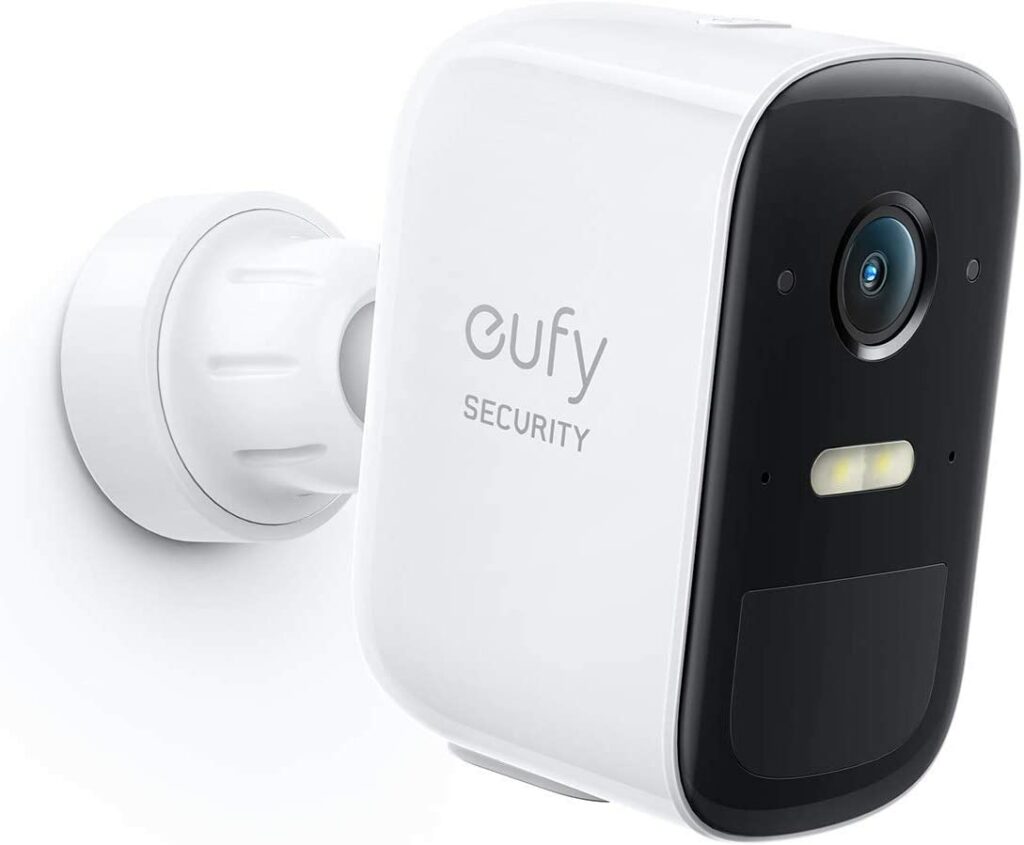 They say, the key to security lies in the details. The EufyCam provides crisp 2K clarity of what is happening in and around your home. The floodlight above allows you to view nighttime videos more clearly and detailed.
With the Apple HomeKit camera, you get wireless technology, subscription-free installation, a weatherproof IP67 enclosure, and a battery life of 6 months. To provide an increased level of security, the device includes a floodlight and night vision. The video output resolution is 1080p HD.
It is equipped with color night vision, which allows you to rest easy at night without worrying about your security. This device also incorporates human detection technology. To avoid bothering you in vain, AI distinguishes humans from animals based on the shape of their bodies and facial features.
Additionally, its IP67 protection rating makes it resistant to harsh weather conditions.
Buy eufyCam 2C Pro Wireless Home Security Camera for $94.99 here
2. Eve Outdoor Cam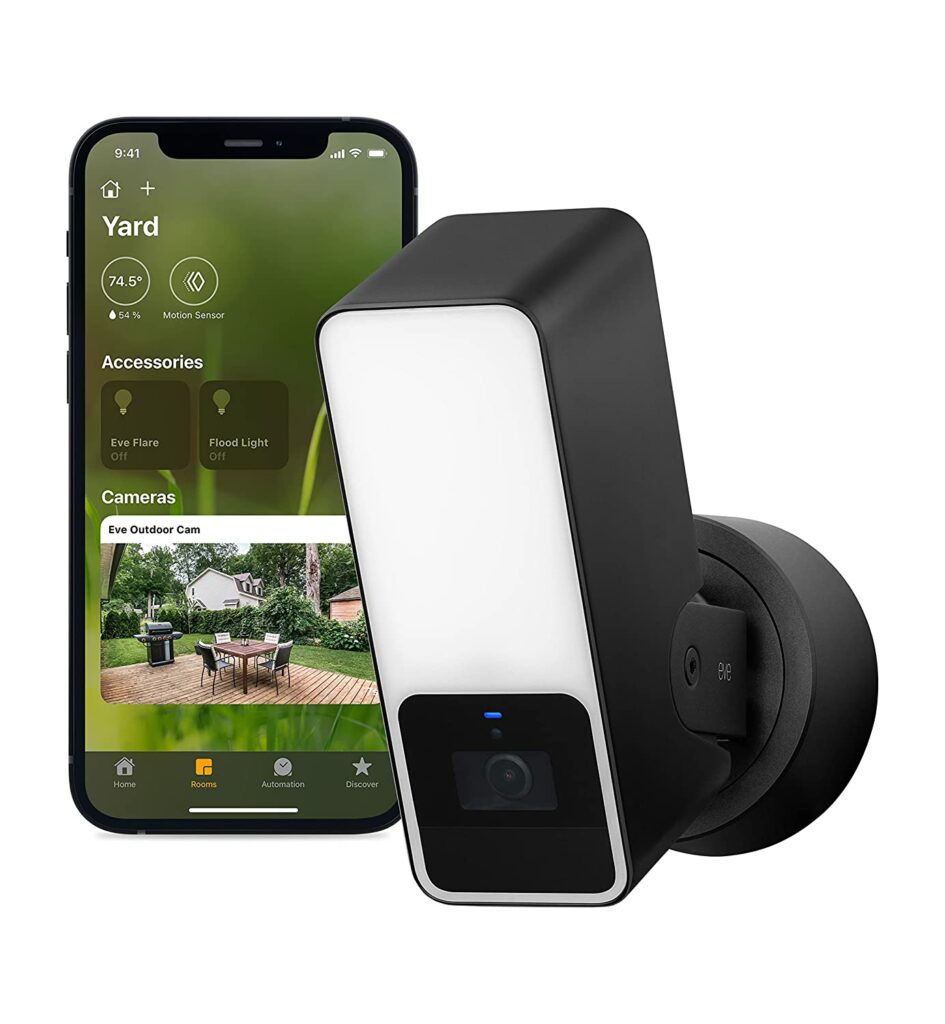 Built from the ground up with Apple HomeKit Secure Video in mind, Eve Outdoor Cam integrates advanced technology into a sleek metal enclosure that keeps your data secure and your private space safe.
You can watch over your home all the time and receive rich notifications on your iPhone if anything is up.
Eve Outdoor Cam activates its dimmable floodlight automatically when the motion sensor detects any activity. You can witness all corners of your home day and night in pin-sharp detail with HD live video streaming and recording due to the camera's wide 157° field of view.
Your Eve Outdoor Cam allows you to communicate directly with the base, via an end-to-end encrypted connection, even when you are out and about. Moreover, you can choose whether to be notified whenever something is detected or only when people, pets, vehicles, or packages are detected.
Buy Eve Outdoor Cam for $249.95 here
3. Logitech Circle View Security Camera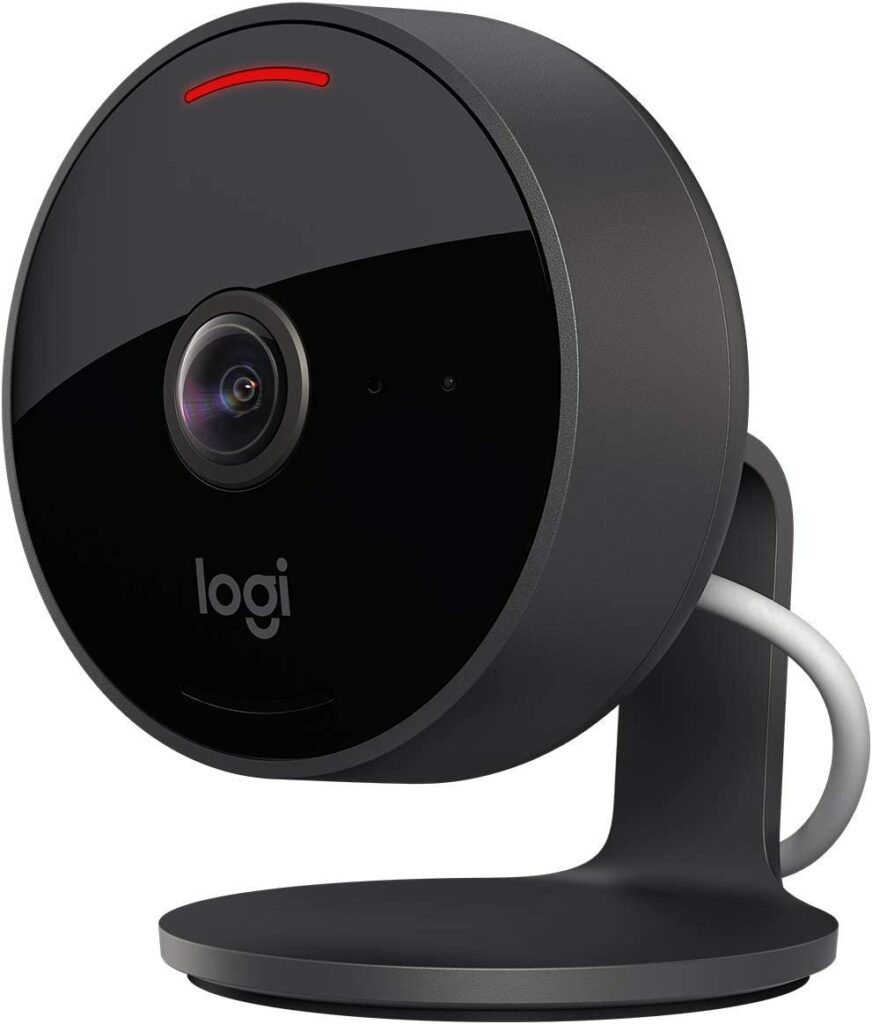 This Logitech Circle View Security Camera is often used for outdoor security, but it is also an excellent indoor option.You can monitor your home with high-quality video for razor-sharp details both in sunlight and in shadows.
With its motion-detecting technology and IP64-rated weatherproof design, it is a durable and reliable security system. Besides, it provides handy features such as instant notifications and built-in microphones for two-way audio, letting you communicate with others. You can also easily tilt it down for some privacy.
A stylish matte black finish and a metal base ensure a premium look, while the power cable blends seamlessly into any space.
Buy Logitech Circle View Security Camera for $159.99 here
4. eufy SoloCam E40 Security Camera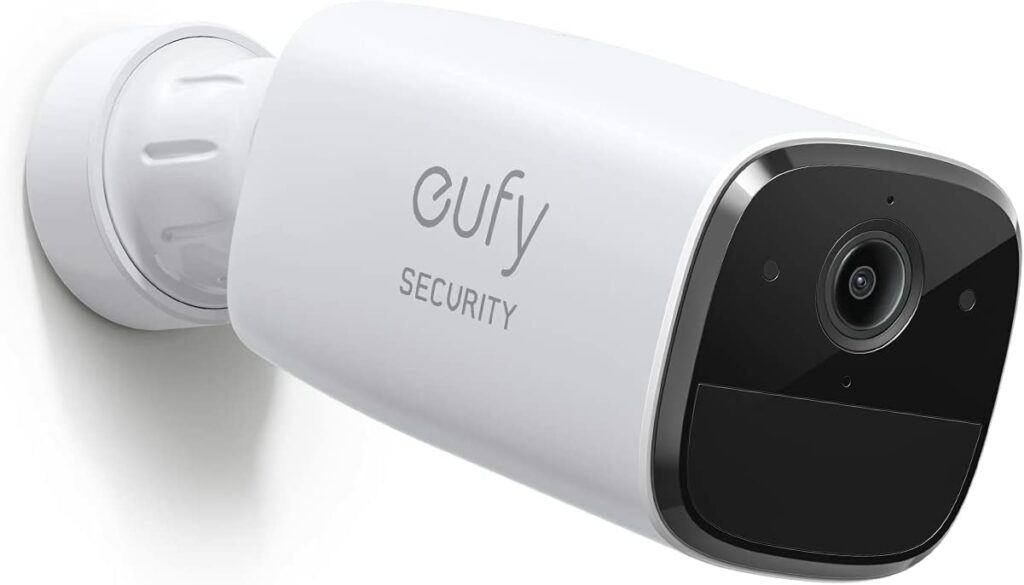 Eufy Solo IndoorCam C24 is one of the inexpensive and best HomeKit outdoor cameras, providing detailed color video during daylight and black and white video at nighttime. Due to its ease of use and decent features, it is a popular product on the market. There are both local and cloud storage options available as well as a feature to soothe your pets if you leave them unattended.
Using on-device AI, you only get notified when people are detected, preventing false alerts caused by passing animals or swaying branches.
A speaker and microphone are built into the device, which makes it easy to communicate with household members. With its 125-degree viewing angle, the camera is capable of producing 2K output video. Additionally, it comes with cool features such as two-way audio, app control, and local storage.
Buy the eufy SoloCam E40 Security Camera for $79.99 here
5. Arlo Ultra – 4K UHD Wire-Free Camera System (3-Pack)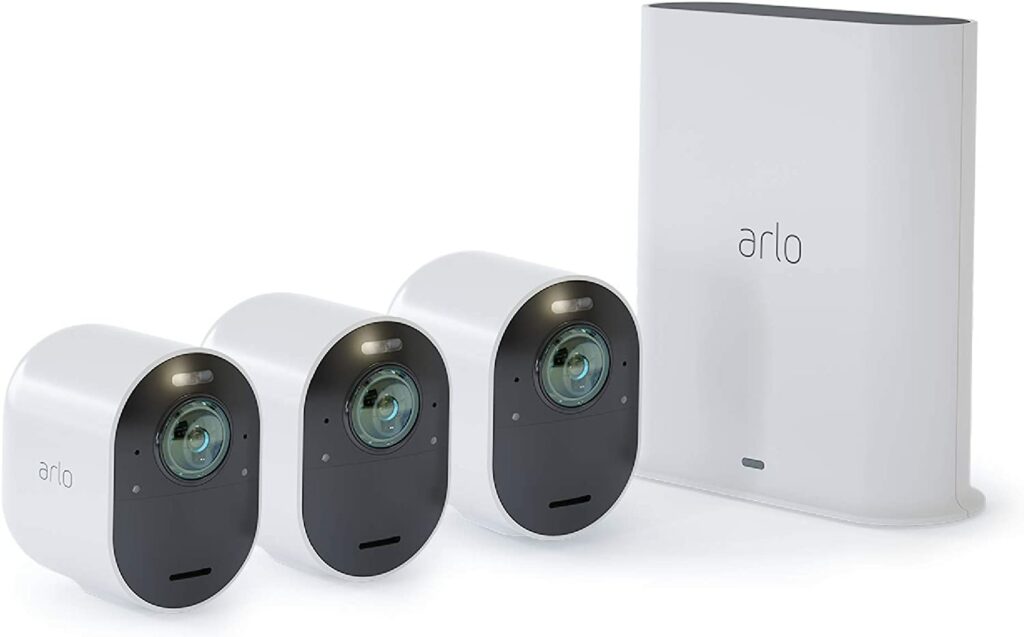 With its 4-megapixel sensor and HDR technology, this HomeKit video camera records 2K high-definition video. The camera also features a wide angle of view (160 degrees), 12x digital zoom, and two infrared LEDs for recording black-and-white video at night.
A motion detection sensor is also built into the device so that color videos can be recorded at night using a spotlight. Besides that, the device is equipped with a noise-canceling microphone and speaker, as well as an 80dB siren that can scare away danger.
Due to the 130-degree coverage of the motion sensor, zooming is automatic when shooting here.
Buy Arlo Ultra – 4K UHD Wire-Free Camera System (3-Pack) for $885.00 here
6. Aqara 2K Security Indoor Camera Hub G3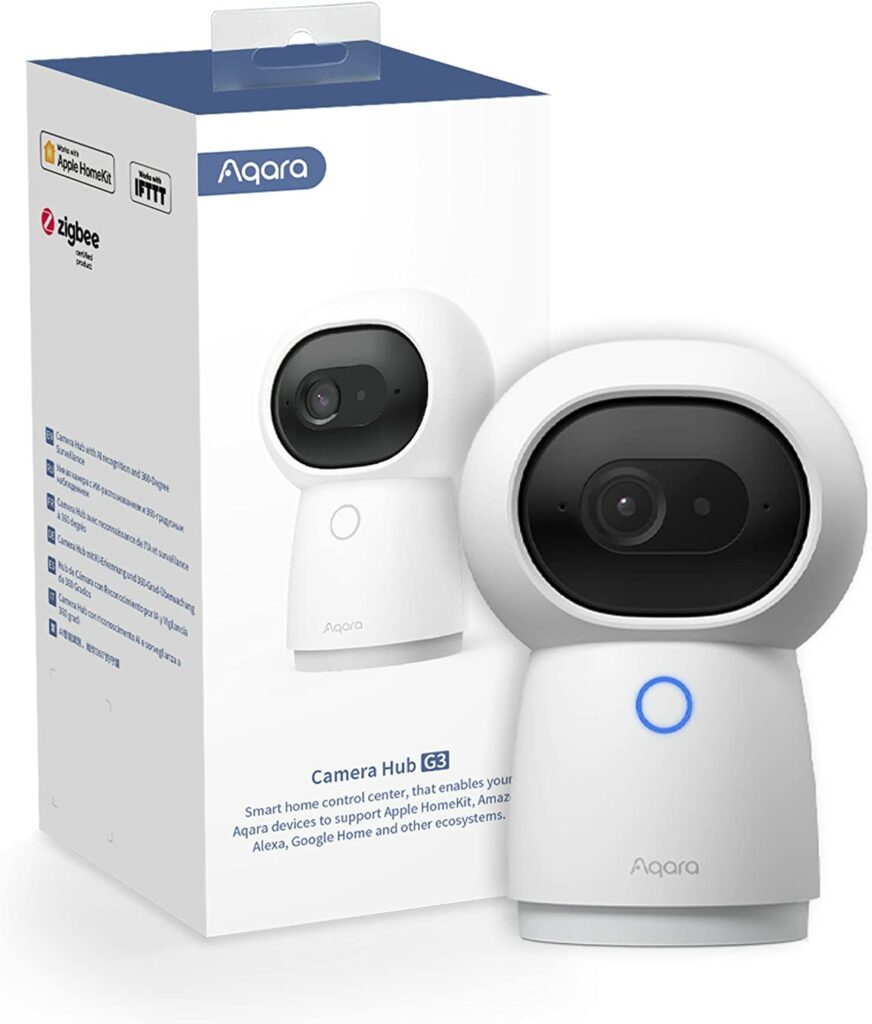 With a built-in Zigbee 3.0 hub, the Aquara makes a good choice for those relatively new to the HomeKit world, eliminating the need to invest in an Apple TV or HomePod Mini.
Additionally, the design is pleasingly subtle so it doesn't matter that it won't be on the router shelf, and the base is magnetic (so it can be affixed to the fridge). It is hinged, and it can be wall-mounted as well. In addition, the camera supports local storage via MicroSD cards (opens in a new tab).
Alternatively, you can set the camera to trigger using door or window sensors from Aqara using HomeKit.
With this hub, you can also connect a NAS using Samba to explore the possibilities of smart home devices (many use Zigbee).
Buy Aqara 2K Security Indoor Camera Hub G3 for $109.99 here
7. EZVIZ Outdoor Security Camera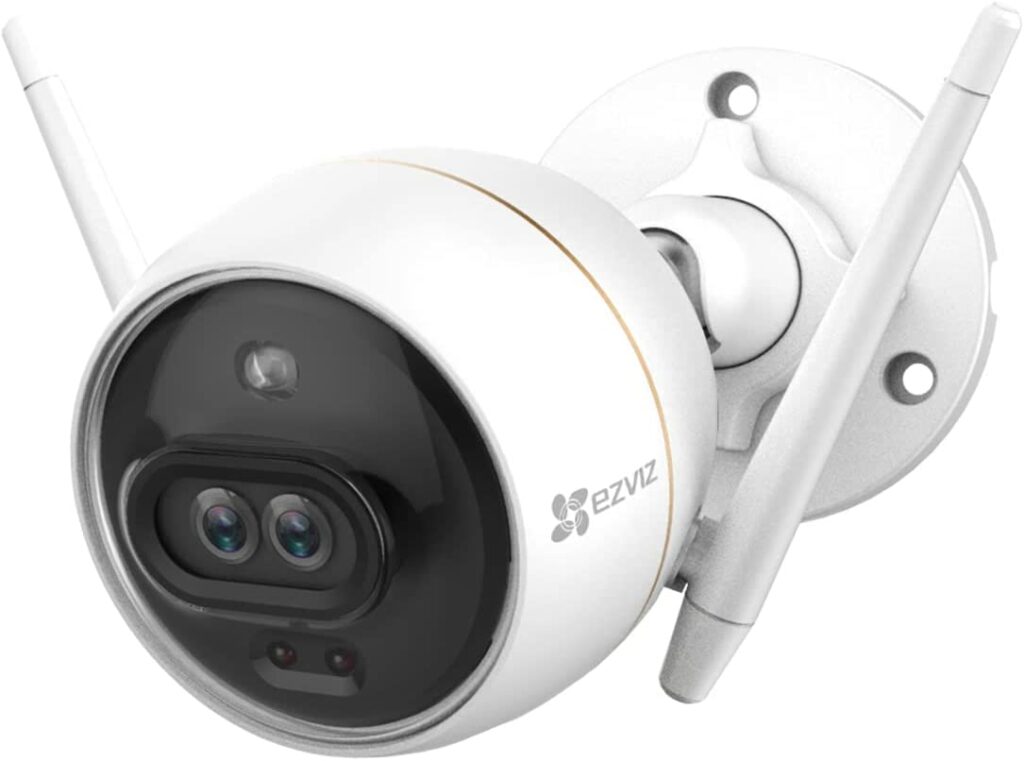 With Full HD image quality, a customizable alarm system, two-way communication, smart AI algorithms, and revolutionary color night vision, EZVIZ is an advanced and fully featured security system.
The first lens records ambient light, while the second captures color information. Once the two images are combined, an image with unparalleled detail and a realistic color is created.
AI algorithms built into C3X allow it to identify human and vehicle activity to ensure alerts are relevant to the security of your home.
If you are hoping to detect activity by your camera, you may draw specific zones within its field of view. Whenever activity is detected, a real-time notification will be sent to you.
Buy EZVIZ Outdoor Security Camera for $69.99 here
In a Nutshell
As mentioned earlier, with the best security cameras with HomeKit support, you can keep an eye on everything that goes on in and around your house.
Using HomeKit cameras, you can get instant notifications from the app, along with a preview image of who is lurking around. HomeKit automation also triggers HomeKit door locks when motion sensors are built into some cameras, providing additional security.
In addition to price, you will need to consider whether you want an indoor or outdoor camera and how power will be provided to it. You can choose from any of these cameras for hassle-free home security, no matter what extras they come with, including smart hubs and built-in lighting.
So, are you ready to upgrade your security system? Let us know in the comments section.