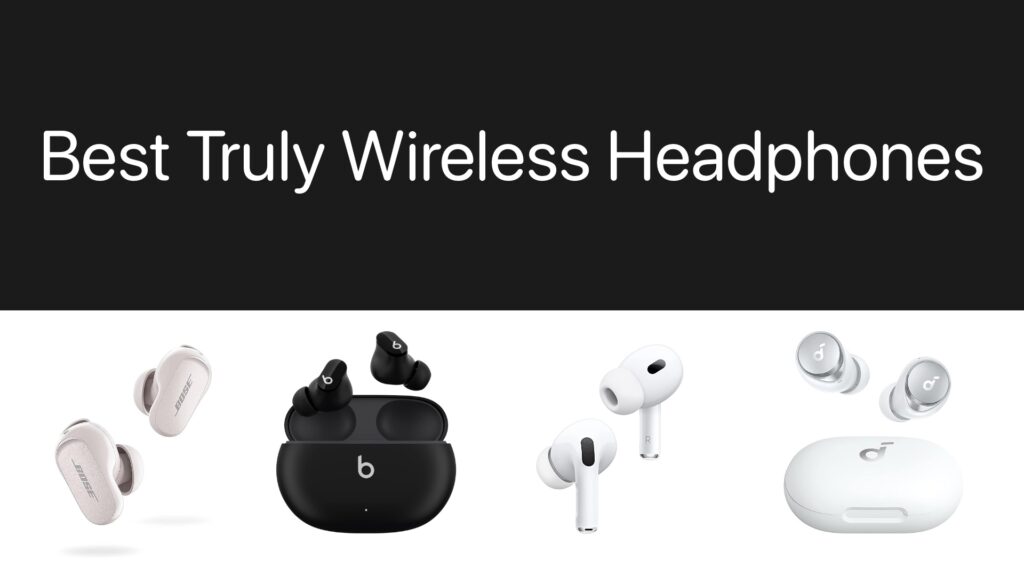 In this buying guide, we discuss the best noise-cancelling headphones that seamlessly combine cutting-edge technology with unparalleled comfort and audio quality.
Have you ever found yourself yearning for some peace and quiet in the midst of life's daily chaos? Or perhaps you simply want to elevate your listening experience to a whole new level? If so, you're in the right place.
In a world brimming with sounds and distractions, the quest for clear and pristine audio is more important than ever. That's where the superheroes of the headphone world come into play: Noise Cancellation Headphones.
But not just any headphones – we're talking about the best noise-cancelling headphones that are truly wireless.
Block Out the Noise: Top Picks for Noise Cancellation Headphones
Whether you're a frequent traveller seeking solace on noisy flights, a student trying to focus in a bustling cafe, or simply someone who relishes the joy of music without the outside world's interference, brace yourself. You're about to discover the best noise-cancelling headphones for silence that'll uplift your auditory experience.
Let's dive in!
1. Apple AirPods Pro (2nd Generation)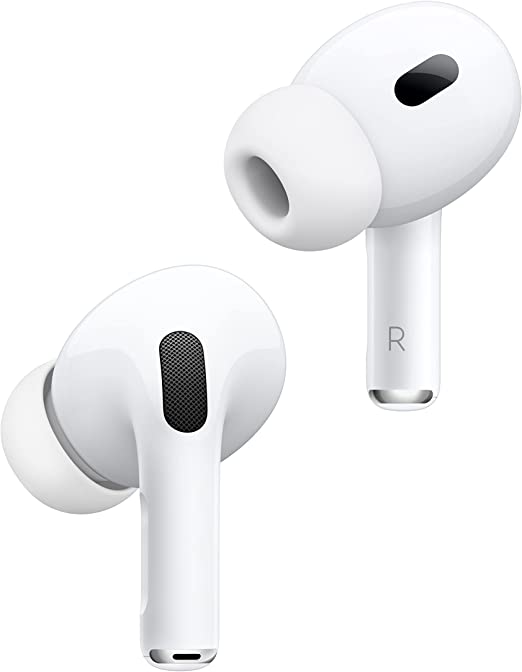 Apple AirPods Pro are the cream of the crop when it comes to noise cancelling headphones for iPhone. Packed with cutting-edge features, these earbuds redefine how we experience sound.
The Apple-designed H2 chip offers smarter noise cancellation and a more immersive sound experience. The custom-built driver ensures that every note is crisp and clear, from the highest highs to the deepest bass, offering a level of definition that's truly stunning.
One of the best noise-cancelling headphones, it boasts 2x more ANC compared to its predecessor. And if you need to stay aware of your surroundings, the Adaptive Transparency feature has you covered. Plus, with Personalized Spatial Audio, tuned for you and working in tandem with dynamic head tracking, this feature immerses you deeper into your music and movies.
Buy the Apple AirPods Pro 2 at a discount price of $199 here.
2. Bose QuietComfort Earbuds II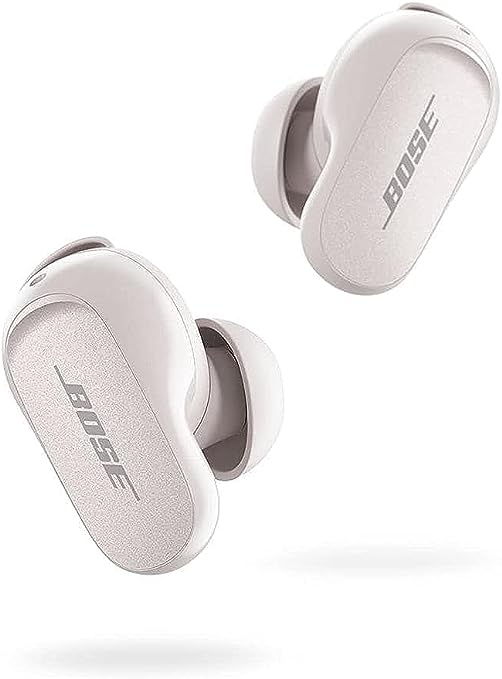 Bose is legendary for its truly wireless noise cancelling headphones prowess, and the QuietComfort Earbuds II don't disappoint. With crystal-clear sound and fantastic noise cancellation, they're a dream for audiophiles.
What makes them the best noise-cancelling headphones is that, unlike the one-size-fits-all approach, these earbuds are engineered to fit you perfectly. They offer personalized noise cancellation and sound performance, ensuring an uninterrupted, immersive listening experience.
Equipped with advanced Bluetooth 5.3 technology, these earbuds ensure a strong and continuous connection as long as you're within 30 feet of your paired device. You can enjoy your music for up to 6 hours, and when not in use, the portable charging case keeps your earbuds ready to go.
Buy the Bose QuietComfort Earbuds II at a price of $249 here.
3. Sony WF-1000XM5 Earbuds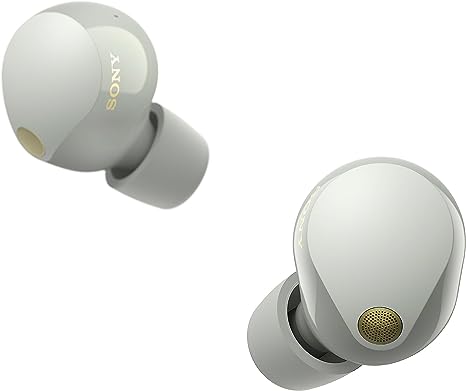 Sony's WF-1000XM5 noise cancelling headphones wireless are a great choice for those seeking a blend of stellar audio quality and impressive noise cancellation.
The best noise-cancelling headphones for long flights or commutes, these earbuds can keep you grooving for up to 8 hours on a single charge, and the case extends that to a whopping 24 hours. Plus, if you're in a hurry, just 3 minutes of quick charging gets you an hour of listening time.
Moreover, these earbuds boast Sony's best-ever call quality, thanks to an AI-based noise reduction algorithm and a bone conduction sensor. However, adaptive sound control is the real USP. These earbuds adjust to the world around you, using AI to offer the ideal listening experience for your surroundings. No more fumbling with settings – they do it for you.
Buy the Sony WF-1000XM5 Earbuds at a price of $298 here.
4. Jabra Elite 4 Earbuds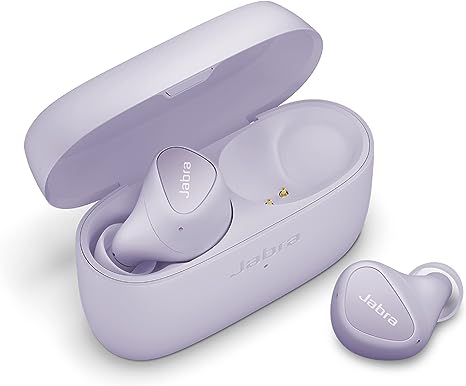 Jabra's Elite 4 TWS noise cancellation headphones are known for their reliability and durability. They're a solid choice and the best noise-cancelling headphones for those with an active lifestyle.
No fuss, no hassle, they instantly connect to your device with Fast Pair or to your PC with Swift Pair if you're running OS 6.0 or higher. Plus, their small and compact design ensures they fit snugly and securely.
Using ANC technology, you can block out the background noise and immerse yourself fully in your music or calls. But, if you need to stay aware of your surroundings, the HearThrough technology comes to the rescue, letting you switch back and forth effortlessly.
Finally, these earbuds are equipped with rainproof protection, making them ready for all adventures. They also support Bluetooth Multipoint, allowing you to seamlessly switch between two devices, adding to their versatility.
Buy the Jabra Elite 4 Earbuds at a price of $69.99 here.
5. Beats Studio Buds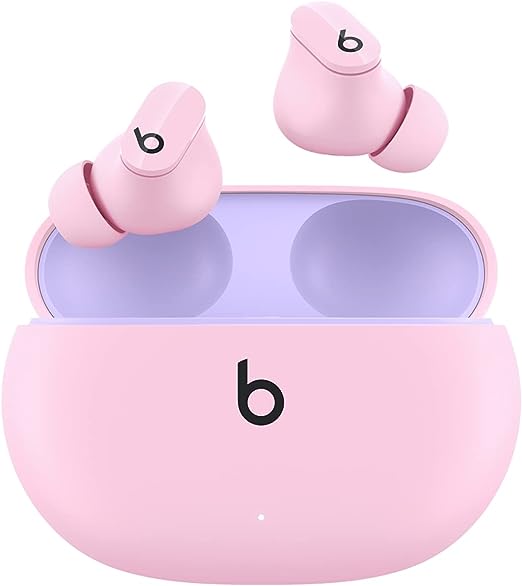 Beats by Dre brings its signature sound to the truly wireless world with the Studio Buds. They're stylish, and comfortable, and deliver impressive noise isolation, thus becoming one of the best noise-cancelling headphones in 2023.
One standout feature of the best noise-cancelling headphones is the custom acoustic platform, which delivers powerful and balanced sound. Whether you're into bass-heavy beats or crystal-clear vocals, these earbuds have you covered.
You can play your sounds in two distinct listening modes. With ANC, you can immerse yourself in your music by blocking out external distractions, while Transparency mode lets you stay aware of your surroundings.
Battery life is a breeze with up to 8 hours of listening time on a single charge, and you can get up to 24 hours combined with the pocket-sized charging case. Plus, the Class 1 Bluetooth ensures extended range and fewer dropouts, so you can stay connected without interruptions.
Buy the Beats Studio Buds for $99.95 here.
6. Soundcore by Anker Space A40 Earbuds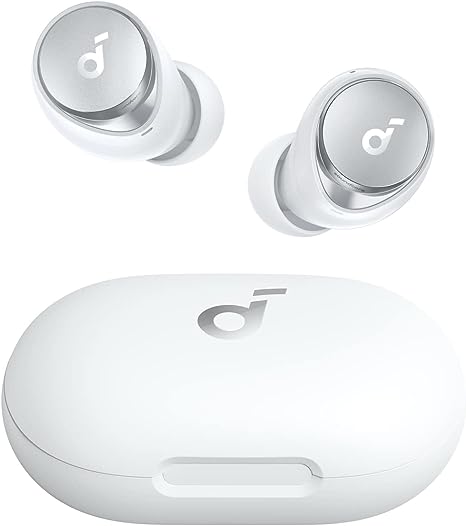 Anker offers the best noise-cancelling headphones for silence through the Soundcore Space A40 earbuds. A budget-friendly option that doesn't sacrifice noise cancellation quality, they're perfect for those watching their wallets.
What's particularly nifty about the Space A40 earbuds is their ability to automatically tailor the noise-cancelling level based on your surroundings. Whether you're indoors, outdoors, commuting, or even on a flight, these earbuds will detect external noises and adjust the noise cancellation accordingly, giving you your own personal space for an immersive audio experience.
The best noise-cancelling headphones, you get 50 hours of playtime on a single charge. Thanks to Soundcore's innovative double-layer diaphragm drivers, you can expect rich bass, clear mids, and crisp trebles in your music. And if you're a fan of Hi-Res Audio Wireless sound, you're in for a treat with the LDAC mode.
Buy the Soundcore by Anker Space A40 Earbuds for $79 here.
7. JBL Tune 230NC TWS Headphones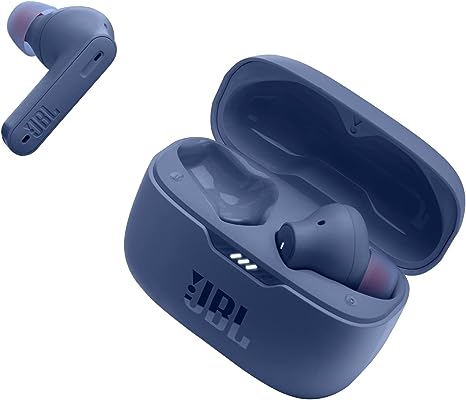 The Tune 230NC noise cancellation headphones deliver the renowned JBL Pure Bass Sound. With smartly designed 10mm drivers and the unique Dot form factor, you're in for a treat. Every beat pulses through your ears with a depth that'll keep you grooving, making them the best noise-cancelling headphones.
But these headphones are more than just great sound. They're equipped with Active Noise Cancelling technology, backed by 2 microphones and the Ambient Aware feature. Plus, with 4 microphones, you can enjoy hassle-free, hands-free calls in stereo.
With up to 40 hours of battery life (10 hours from the headphones and an additional 30 hours from the case when noise cancelling is engaged), you'll never miss a beat.
Buy the JBL Tune 230NC TWS Headphones at a price of $99.95 here.
8. Raycon The Everyday Bluetooth Wireless Earbuds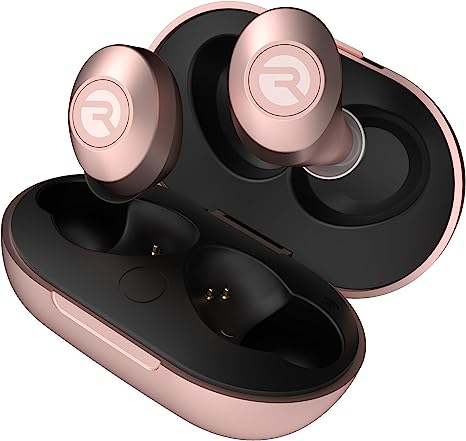 Raycon's Everyday noise cancelling headphones for iPhone offers a truly wireless audio experience, featuring the latest Bluetooth 5.2 technology. Thus, ensuring a stable connection with all your Bluetooth-enabled devices up to 33 feet away. They're comfortable for all-day use and provide decent noise isolation.
One of the best noise-cancelling headphones, they guarantee a secure fit while ensuring your ears remain fatigue-free even during extended use. With an IPX6 waterproof coating, the Raycon Everyday Earbuds are built to withstand the elements.
On a single charge, they offer up to 8 hours of quality sound. Plus, the compact charging case that comes with them packs a punch. With its built-in 400 mAh battery, it can recharge your earbuds up to 3 times on the go when fully charged, giving you a whopping additional 24 hours of power.
Buy the Raycon The Everyday Earbuds for $79.99 here.
9. Edifier TWS1 Pro 2 Earbuds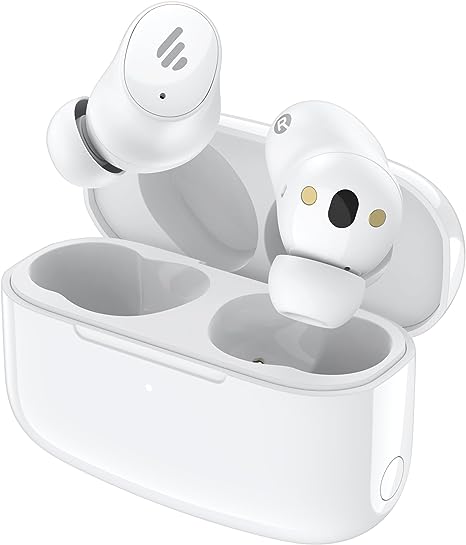 The TWS1 Pro 2 truly wireless noise cancelling headphones boast an impressive up to 42dB of ANC. That means you can create your own peaceful oasis wherever you are, thanks to customizable noise reduction levels that adapt to your surroundings.
With a titanized composite diaphragm, these earbuds deliver CD-level sound details. You'll be treated to surging bass, crystal-clear mid-range, and treble that's as sharp as a tack. Plus, thanks to intelligent AI call noise cancellation technology, your voice will shine through crystal clear during phone calls.
One of the best noise-cancelling headphones, they feature intelligent in-ear detection, which means they'll automatically pause or play your music when you take them off or put them on.
Buy the Edifier TWS1 Pro 2 Earbuds for $49.99 here.
10. TOZO NC9 2020 Hybrid Earbuds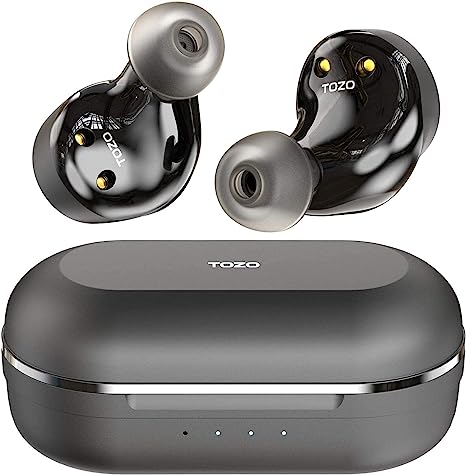 The NC9 2020 noise-cancelling headphones wireless Hybrid earbuds boast a Hybrid 3 layer Active Noise Cancellation system. This means that they don't just block out external sounds but go a step further.
Outward-facing microphones detect the world around you and counter it with anti-noise, effectively cancelling out external disturbances. Additionally, inward-facing microphones pick up internal sounds, like the rumble of a plane or the hum of a train, and neutralize them with anti-noise, delivering a dual-layered noise-cancellation experience. Plus, the ear caps further ensure that 90% of noise doesn't make it to your ear canal.
But here's where it gets interesting and truly makes NC9 one of the best noise-cancelling headphones: the "Transparent Mode." This nifty feature allows you to stay aware of your surroundings. So, if you're waiting for an important announcement at the airport or just want to have a conversation without removing your earbuds, you can do so effortlessly.
Buy the TOZO NC9 2020 Hybrid Earbuds for $39.99 here.
No More Distractions!
TWS noise cancellation headphones allow you to filter out the chatter, noises, and buzz around you, so you can listen without distractions. Therefore, investing in the best noise-cancelling headphones is a move you won't regret if you crave the crisp notes of your favourite tunes without the rumble of the world outside.
But, as you embark on your personal journey to auditory bliss, keep your preferences and needs in mind.
Are you all about the brand? Seeking a budget-friendly gem? Or aiming for the perfect balance between sound quality and noise isolation? With the options we've explored, you're sure to find the one that resonates with you.