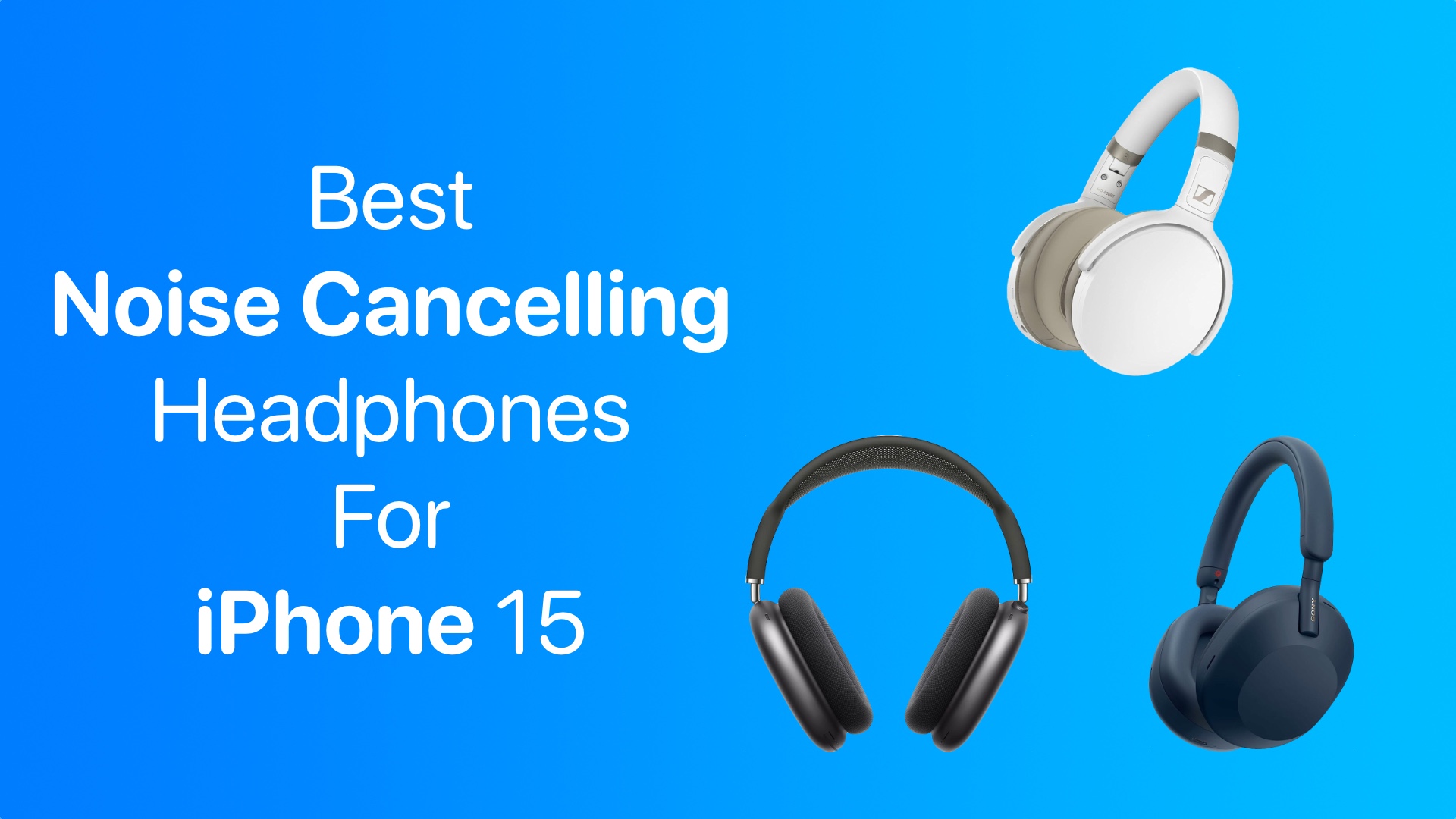 In this buying guide, you will find some of the best noise-cancelling over-ear headphones that you can buy for your iPhone 15 or iPhone 15 Pro.
Are you ready to take your iPhone 15 experience to a whole new level? We sure are, and we've got just the gadget to help you do it – the best over-ear noise cancellation headphones for iPhone 15 Pro designed specifically for your shiny new device.
In a world that's often bursting with noise, from the hustle and bustle of city streets to the never-ending barrage of notifications, these best noise-canceling headphones for iPhone 15 are your ticket to audio serenity. Whether you're a music aficionado, a podcast enthusiast, or just want some peace and quiet on your daily commute, join us as we dive into the world of crystal-clear sound, seamless connectivity, and unparalleled comfort.
Best Noise Cancelling Over-Ear Headphones For iPhone 15
Get ready to tune in and tune out, because your ears are about to embark on a journey they won't soon forget.
1. Apple AirPods Max Wireless Over-Ear Headphones
Get ready for a musical journey like no other with Apple's latest earbuds! The dynamic driver of Apple AirPods Max Wireless Over-Ear Headphones delivers top-notch audio quality, making every note come alive. And guess what? Active Noise Cancellation kicks unwanted sounds to the curb, so you can fully dive into your favorite tunes.
Ever tried Transparency mode? It's like having a superpower – letting you tune in to the world around you while still enjoying your music. And for that cinema-like vibe, spatial audio with dynamic head tracking has your back, creating a surround sound experience that's truly next level.
The knit-mesh canopy and memory foam ear cushions make wearing these buds feel like a dream. It's not just about hearing, it's about feeling the music.
Buy Apple AirPods Max Wireless Over-Ear Headphones for $479 here.
2. Sony WH-1000XM5 Wireless Headphones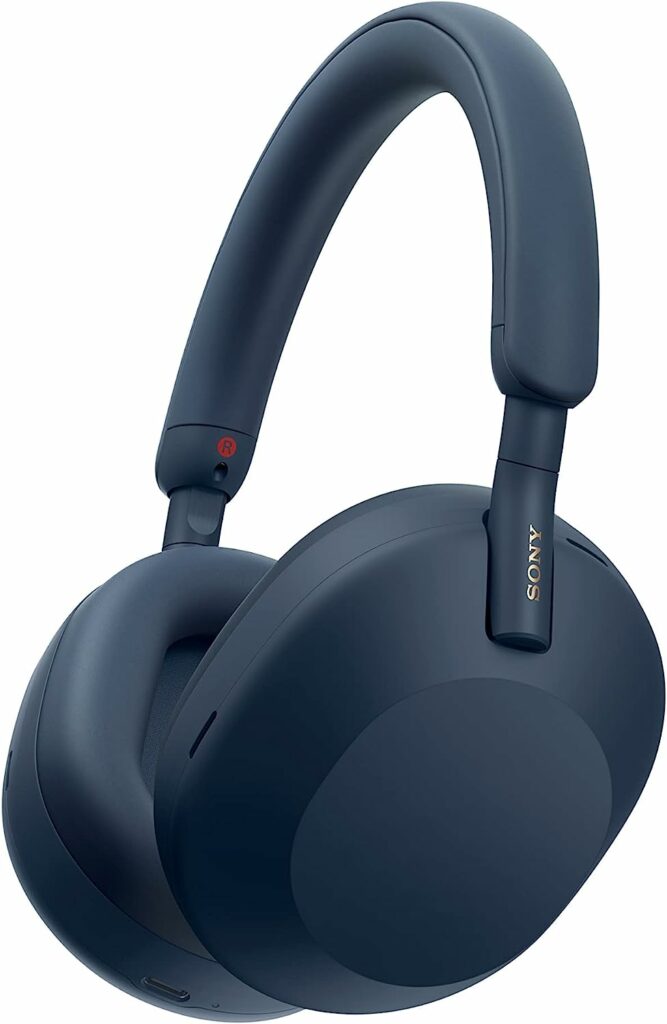 Get ready to experience industry-leading noise cancellation like never before! The cutting-edge technology features not one, but two processors controlling a whopping eight microphones, delivering unprecedented noise cancellation. The Auto NC Optimizer takes care of business by automatically fine-tuning noise cancellation based on your surroundings and how you're wearing the headphones.
Sony WH-1000XM5 Wireless Headphones have cranked up the volume on sound perfection with our new Integrated Processor V1, ensuring a magnificent audio experience. Crystal clear hands-free calling is now a reality, thanks to the four beamforming microphones, precise voice pickup, and advanced audio signal processing.
These headphones boast an impressive 30-hour battery life, and with just a quick 3-minute charge, you get a solid 3 hours of playback. Plus, the ultra-comfortable, lightweight design with a soft fit leather ensures you'll forget you're even wearing headphones.
Buy Sony WH-1000XM5 Wireless Headphones for $330 here.
3. JBL Tune 660NC: Wireless On-Ear Headphones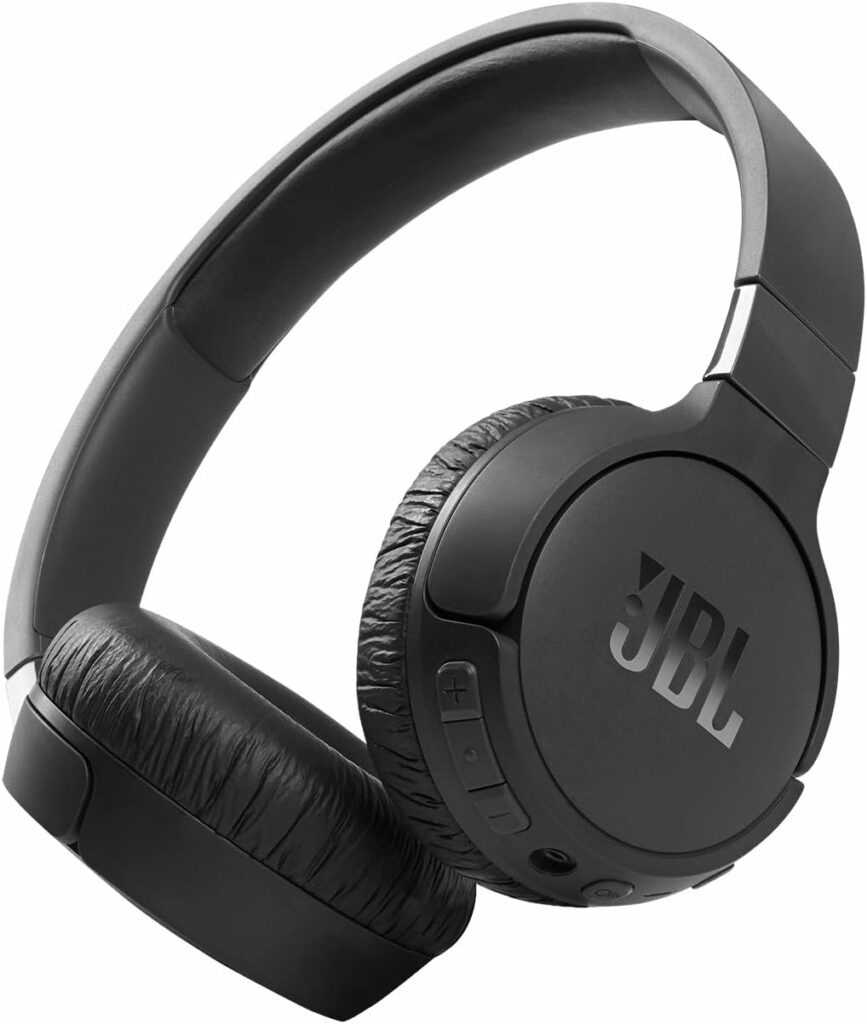 The JBL Tune 660NC wireless headphones are your ticket to a world of incredible sound.
These headphones are your key to uninterrupted musical bliss, with Wireless Bluetooth 5.0 Streaming, you can effortlessly connect to your device and even switch between two devices, so you won't miss that important call. Plus, you can groove on for up to an impressive 44 hours with active noise cancellation, or extend the party to a staggering 55 hours with Bluetooth alone. And if you're running low on battery, don't fret – a quick 5-minute charge using the handy USB Type-C cable gives you an extra 2 hours of playtime.
These iPhone 15 Pro Max noise-cancelling headphones put you in control. Adjust your sound and handle calls with ease using the convenient buttons and the built-in microphone right on the ear cup. And for those moments when you need a hand, just tap the ear-cup button to access your device's voice assistant.
Buy JBL Tune 660NC: Wireless On-Ear Headphones for $99.95 here.
4. Bose Headphones 700, Noise Cancelling Wireless Headphones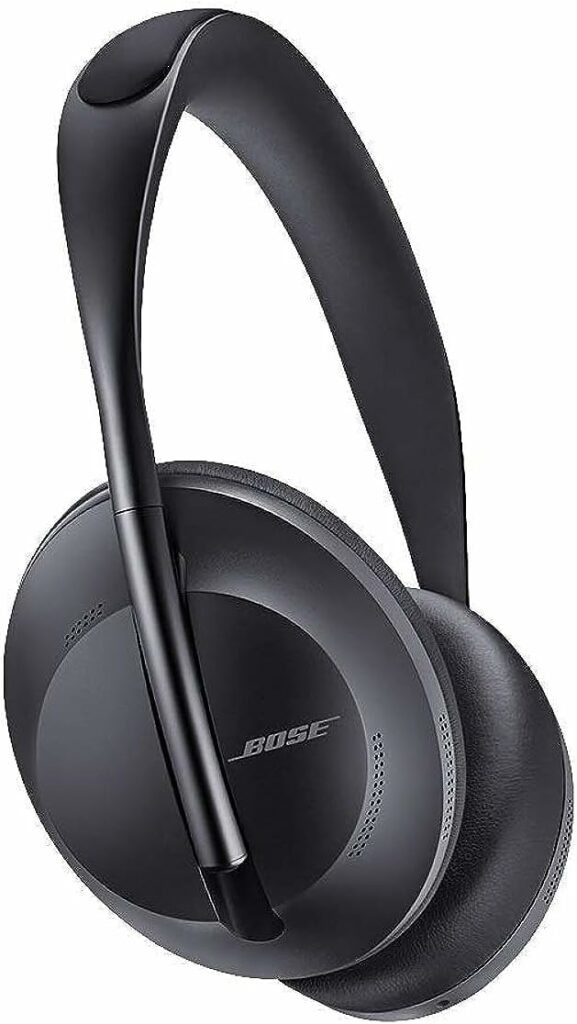 Bose Headphones 700 are yet another best over-ear headphones for iPhone 15 Pro that come with a revolutionary microphone system that adapts to noisy and windy environments, ensuring your voice is always crystal clear during calls. Stay effortlessly connected with easy access to voice assistants like Alexa and Google Assistant for music, navigation, weather updates, and more, all at the touch of your fingertips on the intuitive earcup controls.
The lightweight stainless steel headband and ergonomically tilted earcups offer the perfect fit for hours of wear. And with up to 20 hours of wireless battery life on a single charge, you won't be reaching for that charger often.
For the cherry on top, iOS users can instantly revisit their last Spotify session or discover new music with a simple tap and hold on the right earcup. It's the perfect blend of technology and comfort, delivering an audio experience that's as immersive as it is convenient.
Buy Bose Headphones 700, Noise Cancelling Wireless Headphones for $299 here.
5. Edifier W820NB Plus Hybrid Active Noise Cancelling Headphones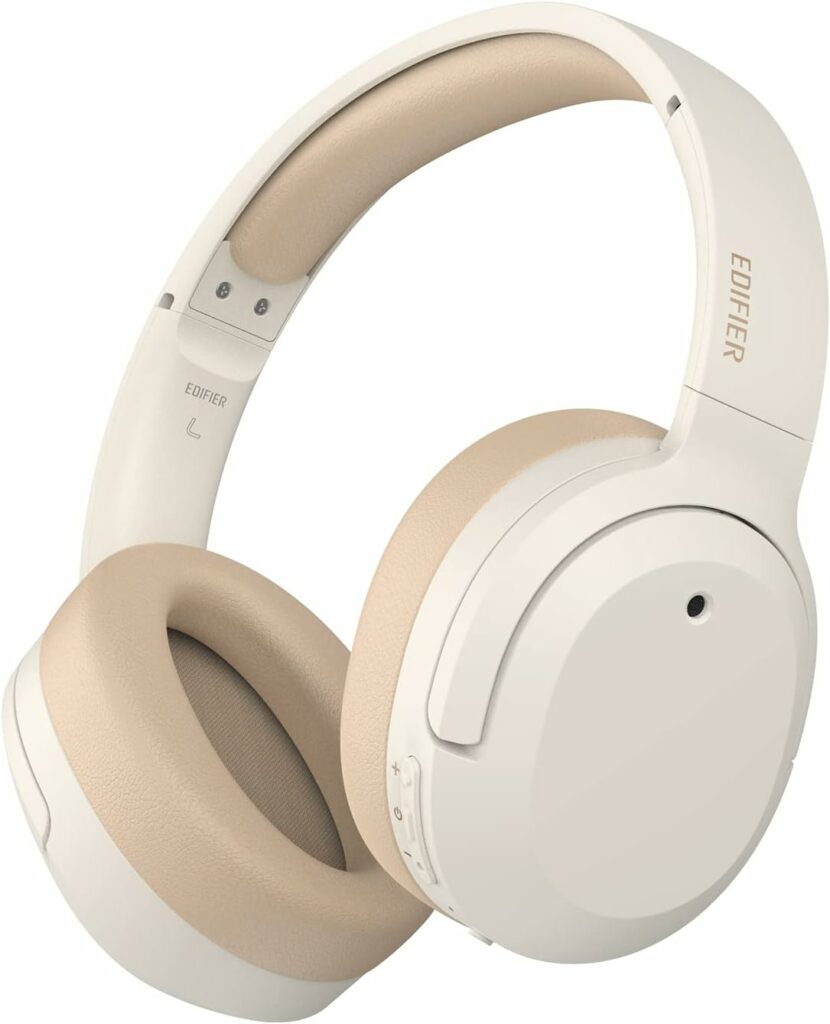 Edifier W820NB Plus Hybrid Active Noise Cancelling Headphones feature a sizable 1.6-inch (40mm) composite diaphragm sound unit, plated for optimal performance. It means crisper sound quality, high-resolution audio, and more music details to savor. Check out these impressive transfer speeds: LDAC at 990Kbps, Qualcomm aptX HD at 576Kbps, AAC at 512Kbps, and SBC at 328Kbps.
These headphones come equipped with hybrid ANC (Active Noise Cancellation) technology and a snug, enclosed design. They can automatically detect and neutralize ambient noise, giving you a serene music experience. The W820NB Plus headphones weigh just 7.9 ounces (220 grams) and feature memory foam cushioning with patented zero-pressure sensation technology. Even if you wear glasses, you'll enjoy an incredibly comfortable fit.
But we're not done yet! These headphones are designed for crystal-clear calls with built-in microphones and DNN (Deep Neural Network) noise cancellation. Your conversations will sound as clear as if you were in the same room.
Buy Edifier W820NB Plus Hybrid Active Noise Cancelling Headphones for $79.99 here.
6. New Bose QuietComfort Wireless Noise Cancelling Headphones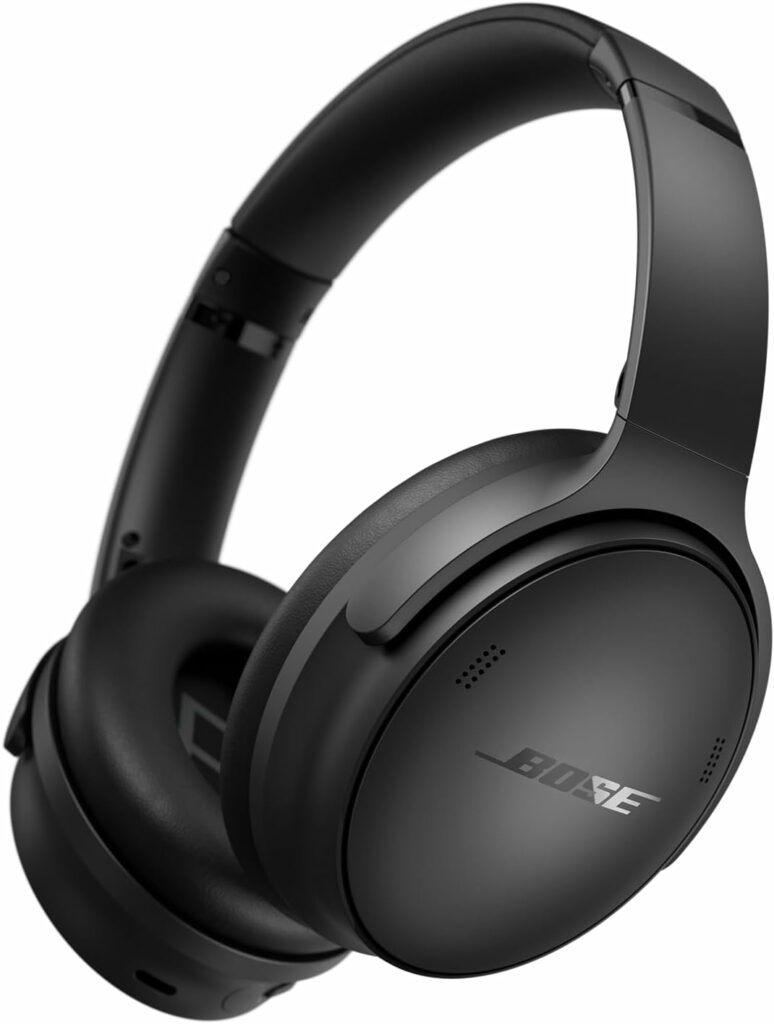 Immerse yourself in a world of sound with the New Bose QuietComfort Wireless Noise Cancelling Headphones that effortlessly combine cutting-edge noise-canceling technology with passive features.
The plush earcup cushions are designed to lovingly cradle your ears, ensuring a cozy fit. Plus, the secure and comfortable padded band gently holds your over-ear headphones in place, even during those marathon listening sessions.
These headphones offer a dynamic duo of modes: Quiet and Aware. Whether you want to shut out the world completely or stay in tune with your surroundings, you're in control. And when it comes to sound quality, Bose has got you covered. Adjust the EQ to your liking, fine-tuning the bass, mid-range, and treble for a truly bold audio experience.
Buy New Bose QuietComfort Wireless Noise Cancelling Headphones for $349 here.
7. Sennheiser HD 450BT Bluetooth 5.0 Wireless Headphone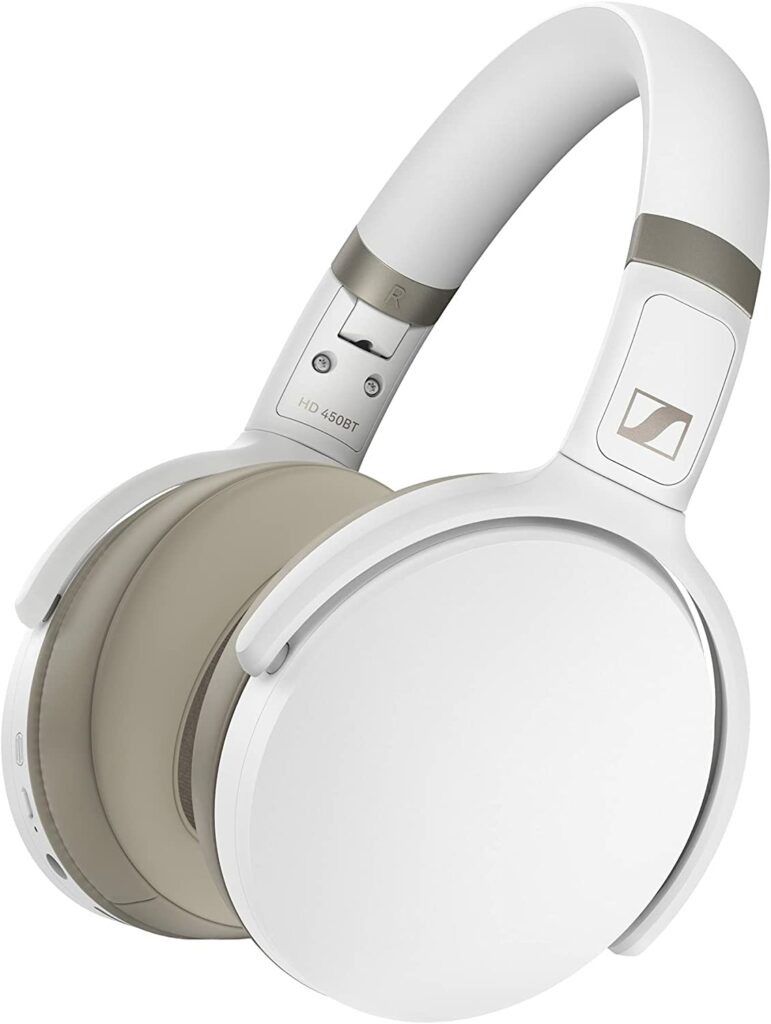 Step into a world of unparalleled sound with Bose QuietComfort wireless headphones!
Imagine effortlessly blending cutting-edge noise-cancelling technology with passive features that transport you to your own musical oasis, far beyond the beats. The plush earcup cushions cradle your ears in a cocoon of comfort, while the securely padded band ensures these over-ear headphones stay put, even during those marathon listening sessions.
These wireless Bluetooth headphones boast Quiet and Aware Modes, giving you the power to seamlessly switch between full noise cancellation and total awareness of your surroundings. Take charge of your audio experience with an Adjustable EQ that lets you fine-tune the bass, mid-range, and treble for a bold, customized sound that's uniquely yours.
Forgot to charge? No problem! Plug in the included audio cable with an in-line microphone to keep the music going, even without a Bluetooth connection or when the battery is empty. Stay effortlessly connected to all your favorite devices with the multi-point toggle feature, allowing you to switch devices without the hassle of disconnecting and reconnecting.
Buy Sennheiser HD 450BT Bluetooth 5.0 Wireless Headphone for $129.95 here.
To Conclude
So, there you have it—our top picks for the wireless noise cancellation headphones iPhone 15.
With cutting-edge technology, impeccable sound quality, and the convenience of seamless integration with your iPhone 15, these best iPhone 15 headphones in 2023 are more than just accessories; they're your ticket to a world of immersive audio.
So, go ahead, drown out the distractions, and get lost in your music like never before. Your ears deserve nothing but the best, and these headphones deliver just that.
Disclosure: iOSHacker may receive a commission if you purchase products through our affiliate links. For more visit our privacy policy page.