We are seeing iPhones getting better with each generation however one thing that has remained the same is the poor battery life. If you are someone who relies on his or her iPhone or even iPad for work, you cannot afford to count on just the hope that its battery will last the whole day. If you want to be on the safe side, a good battery pack is the best accessory that you can carry with you.
An external battery pack or power bank will not only allow you to recharge your device from 0 to 100, it will do that multiple times. This makes them not only great for carrying with you on a daily basis but also when you are going on a trip.
There are many affordable iPhone and iPad battery packs out there that can do a good enough job of preventing your iOS device from dying, however when purchasing a battery pack there a number of things that you should consider. Each one comes with a different size, battery capacity that dictates how many times over can it charge your iPhone, different ports and price points.
To make it easier for your to choose the best portable charger for iPhone or iPad we have selected the best options out there. These are the most affordable iPhone battery packs for your smartphone that you can buy in 2017.
1. Anker PowerCore 10000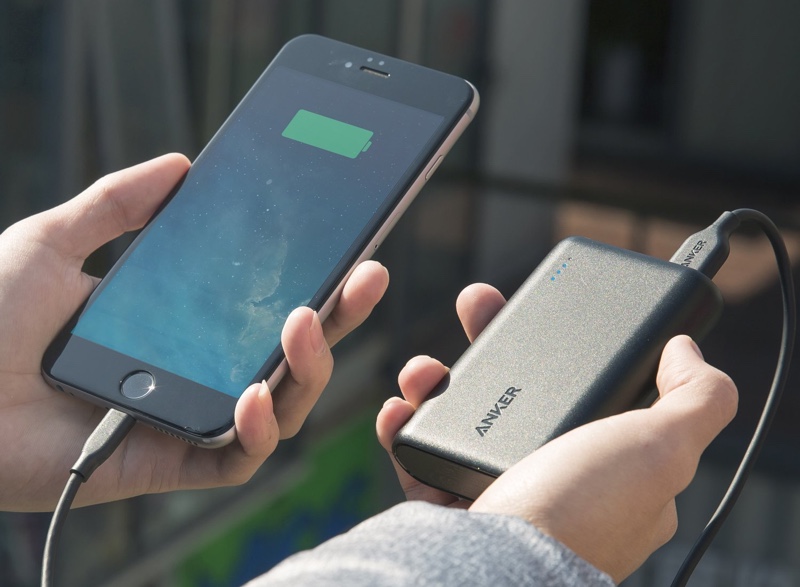 First on our list of affordable iPhone battery packs is Anker PowerCore 10000. This is a compact USB battery pack that has a maximum battery size of 10,000mAh. This means this little beast can charge your iPhone up to three and a half times. It comes with Anker's PowerIQ and VoltageBoost features, which make it capable of delivering fast charge to your devices. It comes with a travel pouch and an 18-month warranty from Anker. Unfortunately a lightning cable is not included, so you will have to use the one that comes with your device. You can buy Anker PowerCore 10000 for $25.99.
2. Jackery Bolt Ultra Compact External Battery Charger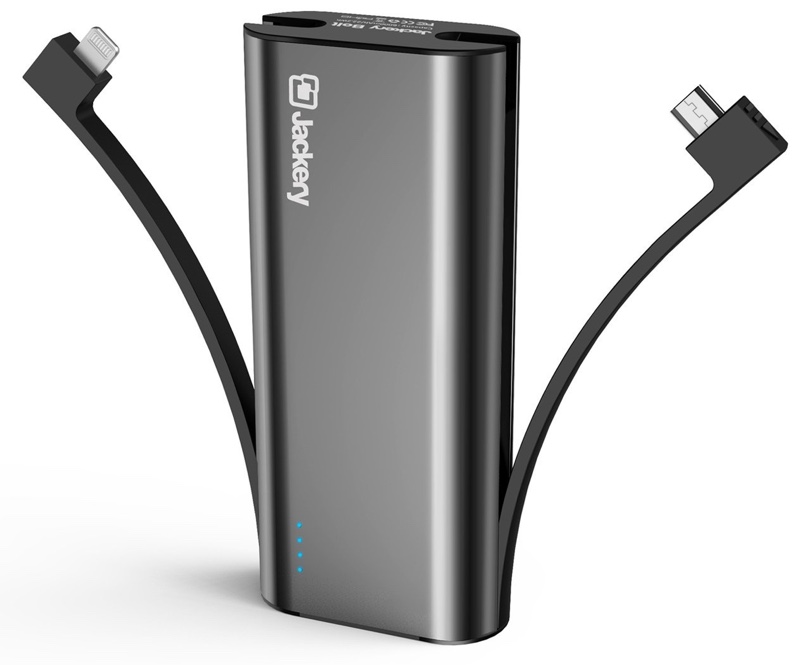 The Jackery Bold Ultra Compact External Charger for iPhone comes with Apple MFI certified Lighting cable and microUSb charging cable integrated. So unlike Anker PowerCore you won't have to even carry a cable with you. Just pull the cable out of the battery pack and start using it. It comes with a 6,000 mAh battery, which can charge an iPhone 7 up to two times that is more than enough for a day-to-day easy to carry battery pack. It has a 24-month product warranty and comes in three colors including black, orange and silver. You can buy this battery pack for $26.99.
3. Aukey Portable Charger with 20,000mAh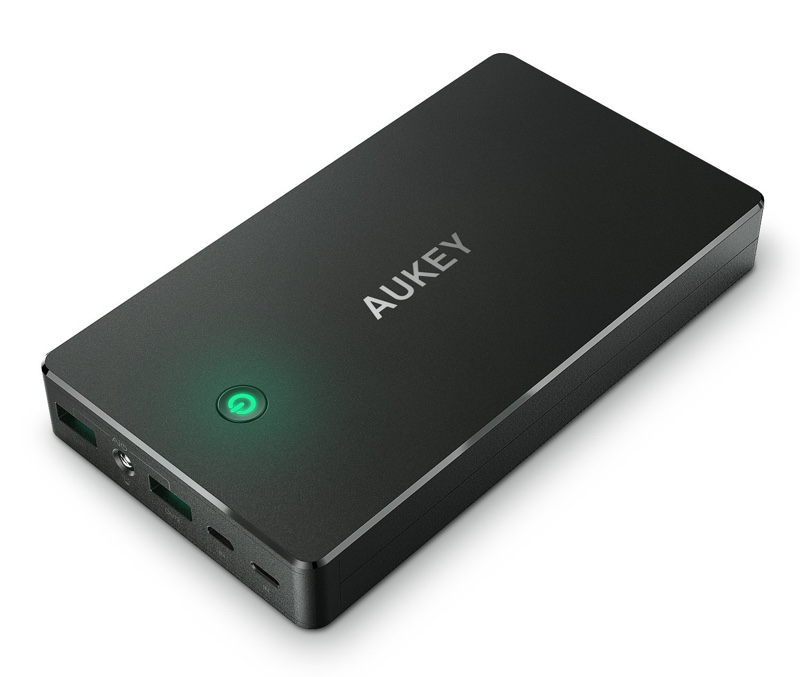 Aukey Poratable Charger's massive 20,000mAh battery easily makes it one of the best portable power banks money can buy. It is capable of fully charging an iPhone 7 Plus 4.5 times and 9.7-inch iPad Pro 1.5 times, making it the perfect travel portable charger. It has dual USB ports that give a combined output of 3.4A. So you can simultaneously charge 2 iPads. Features include AiPower, which provides safest maximum recharge rate, safeguards to protect overheating and overcharging, 24-month warranty and more. You can buy the Aukey Portable Charger for $29.99.
4. RAVPower Quick Charge 3.0 12000 Portable Charger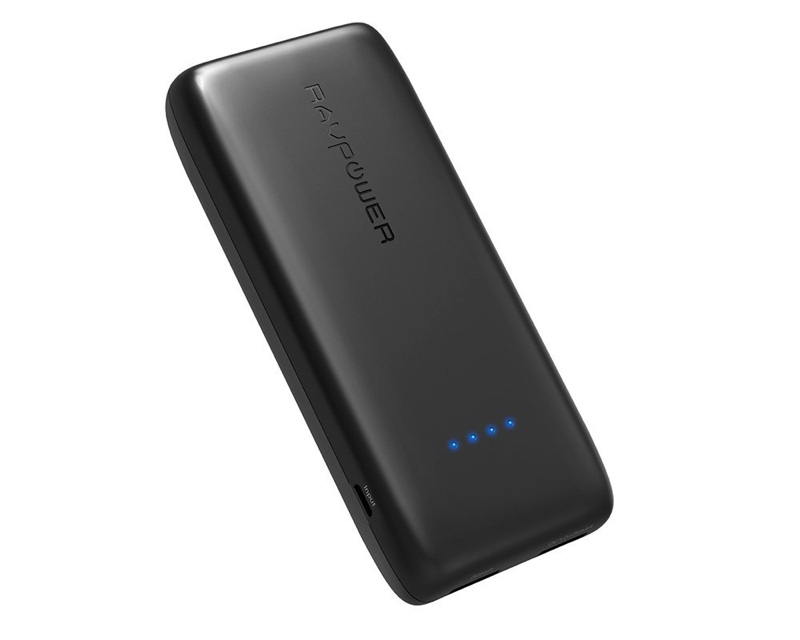 Next on our list of best portable chargers for iPhone is RAVPower Quick Charge 3.0 Portable Charger, which has a 12,000mAh battery, which can charge an iPhone 7 up to 4.5 times. An iPad mini 4 can be charged 1.8 times using this portable charger. It comes with features like efficient power management, safe design, LED indicator to show how much power is remaining and more. You can buy the RAVPower Quick Charge 3.0 for $29.99.
5. Uni-Yeap Power Bank 11,000mAh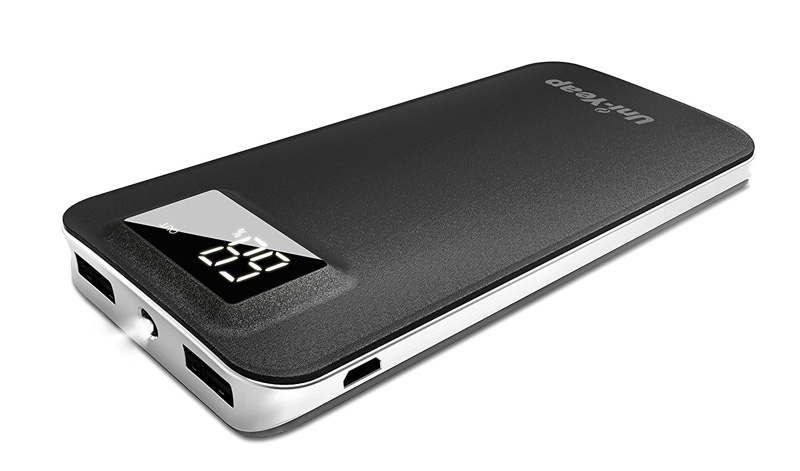 Uni-Yeap Power Bank 11,000 is one of the best potable chargers for 2017 for a number of reasons. This iPhone Battery Pack features a unique design and has tricks up its sleeves that make it stand out in the crowed of USB battery packs. First it has a LCD display, which shows the remaining battery percentage to the user. Then it has a built-in LED light that will help you if you are stuck in the dark. Uni-Year Power Bank has a 11,000mAh battery, which can charge an iPhone 7 up to an impressive 5 times. Do note that while it comes with a microUSB cable, you will need to use your own Lightning cable with it to charge your iOS device. You can buy this battery pack for $19.99.
6. RAVPower Portable Charger 16,750mAh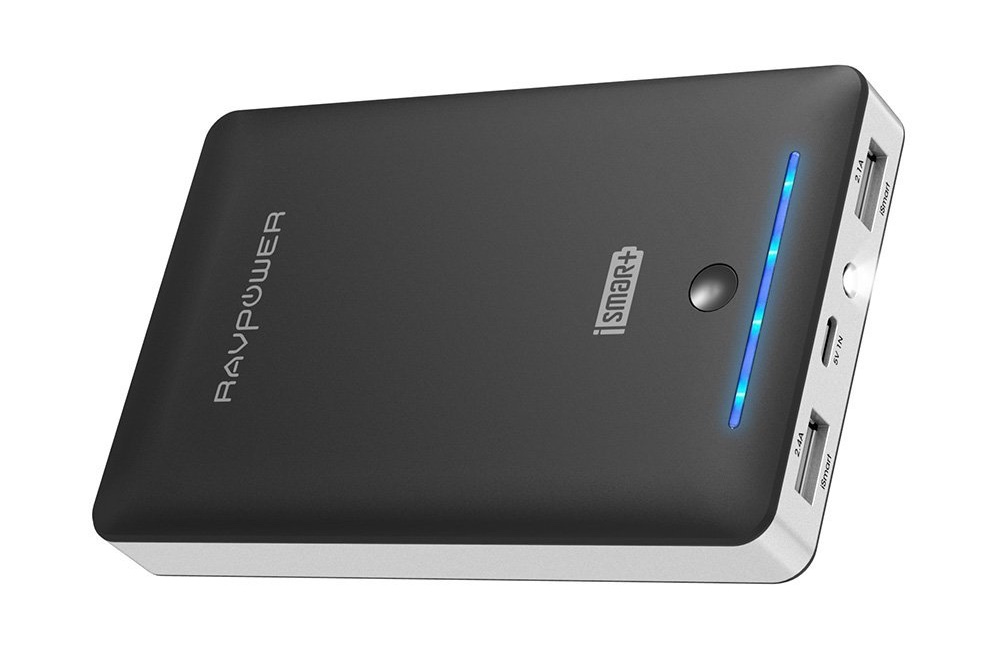 The RAVPower Portable Charger with 16,750mAh battery capacity will recharge your iPhone 7 up to 5.5 times. It has features like optimized charging speed, ability to charge multiple devices at once, durable battery that will endure over 500 charge cycles and more. You can buy it for $31.99. It comes in black and white colors.
7. ToHLo Waterproof Dual USB Solar Power Bank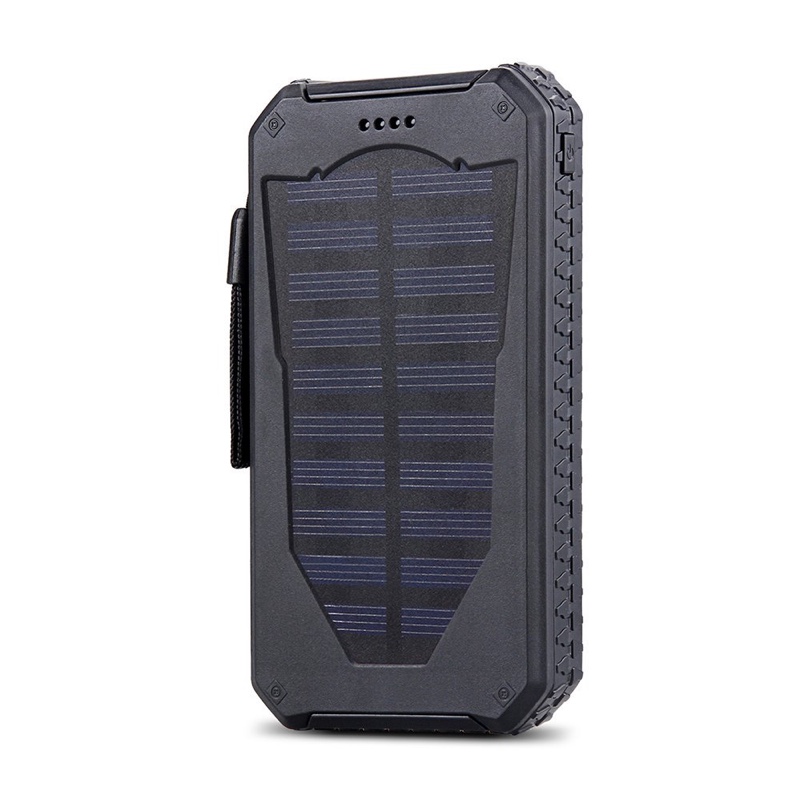 This iPhone Battery Pack is different from all other options mentioned in this post. What makes ToHlo power bank unique is its ability to recharge from nothing but solar energy. It has a 15,000mAh battery, which when full can charge both an iPhone and an iPad at the same time. It is also waterproof and shockproof, making it the ideal battery pack to take it with you on your next vacation. But that's not all as it also comes with LED Flashlight. While fully charging it through solar energy will take 28 hours, it can also be recharged using a wall outlet. You can buy it for $18.99.
8. Poweradd Pilot X7 20,000mAh Power Bank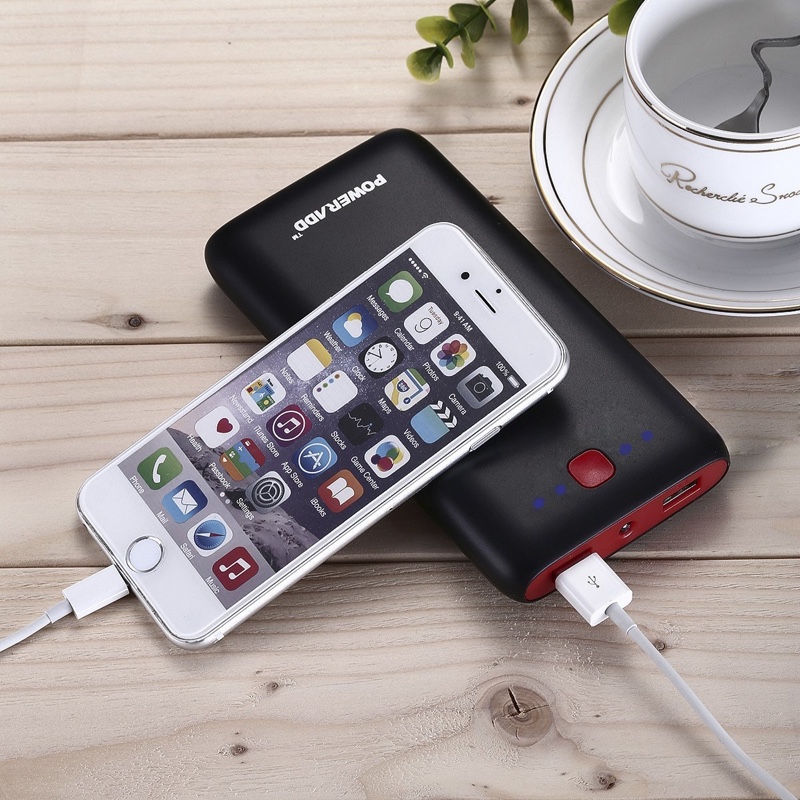 Next up on our list of best portable chargers for iPhone and iPad is Poweradd Pilot X7 20,000mAh. It is the best power bank for iPhone for a number of reasons. First it has a massive 20,000mAh battery that will recharge your iPhone up to 8 times. Then comes with smart charge feature that is capable of charging both iPhone and iPad at the same time. It has a durable design, comes with a 24-month warranty and its battery will endure up to 300 charge cycle. You can buy this battery for $20.99.
So there you go folks, these are the best and affordable iPhone battery packs that you can buy in 2017. Do you need to carry a USB Battery pack with you all the time? If yes, are you going to buy any one of these? Let us know in the comments section below.
Disclosure: iOSHacker may receive a commission if you purchase products through our affiliate links. For more visit our privacy policy page.