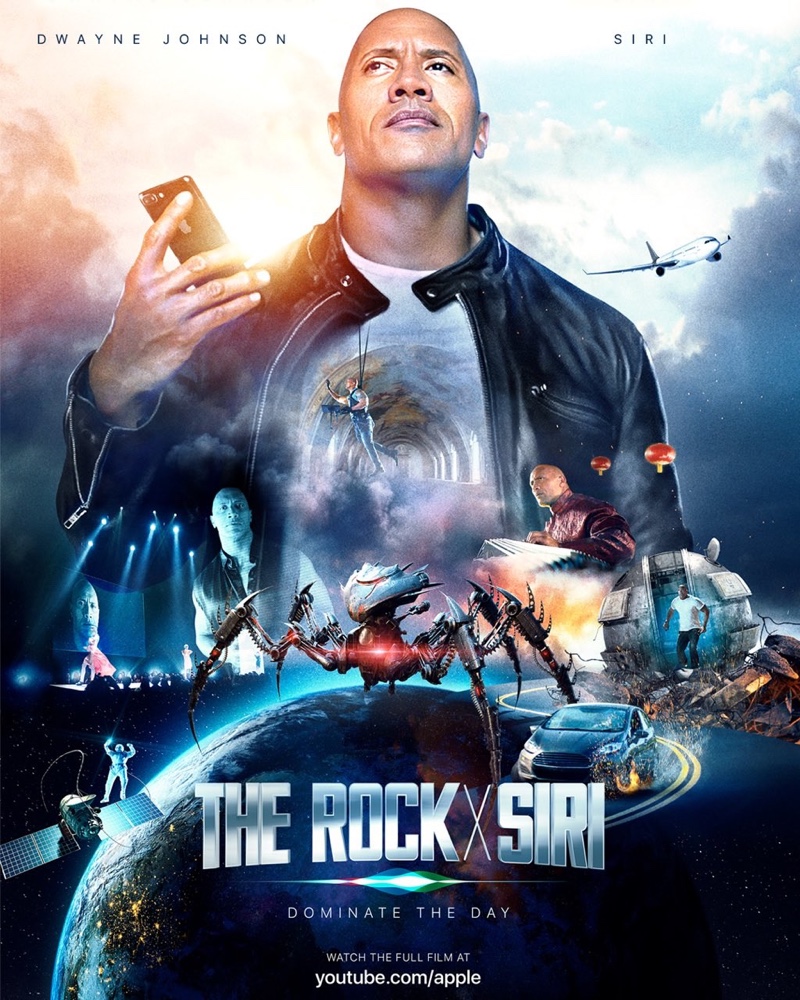 Everyone's favorite childhood wrestler and all around badass movie superstar Dwayne Johnson 'The Rock' partnered with Apple to create a short 3.45 minute film. The ad film titled 'The Rock x Siri Dominate the Day' is now available on Apple's Youtube channel, and embedded below.
The video is a fun advertisement for Siri and the iPhone featuring the superstar using his iPhone 7 Plus to get things done. He regularly asks Siri to do things like reading his to-do list, call a lyft ride, call people, read his last email and more.
You can watch the full video below.