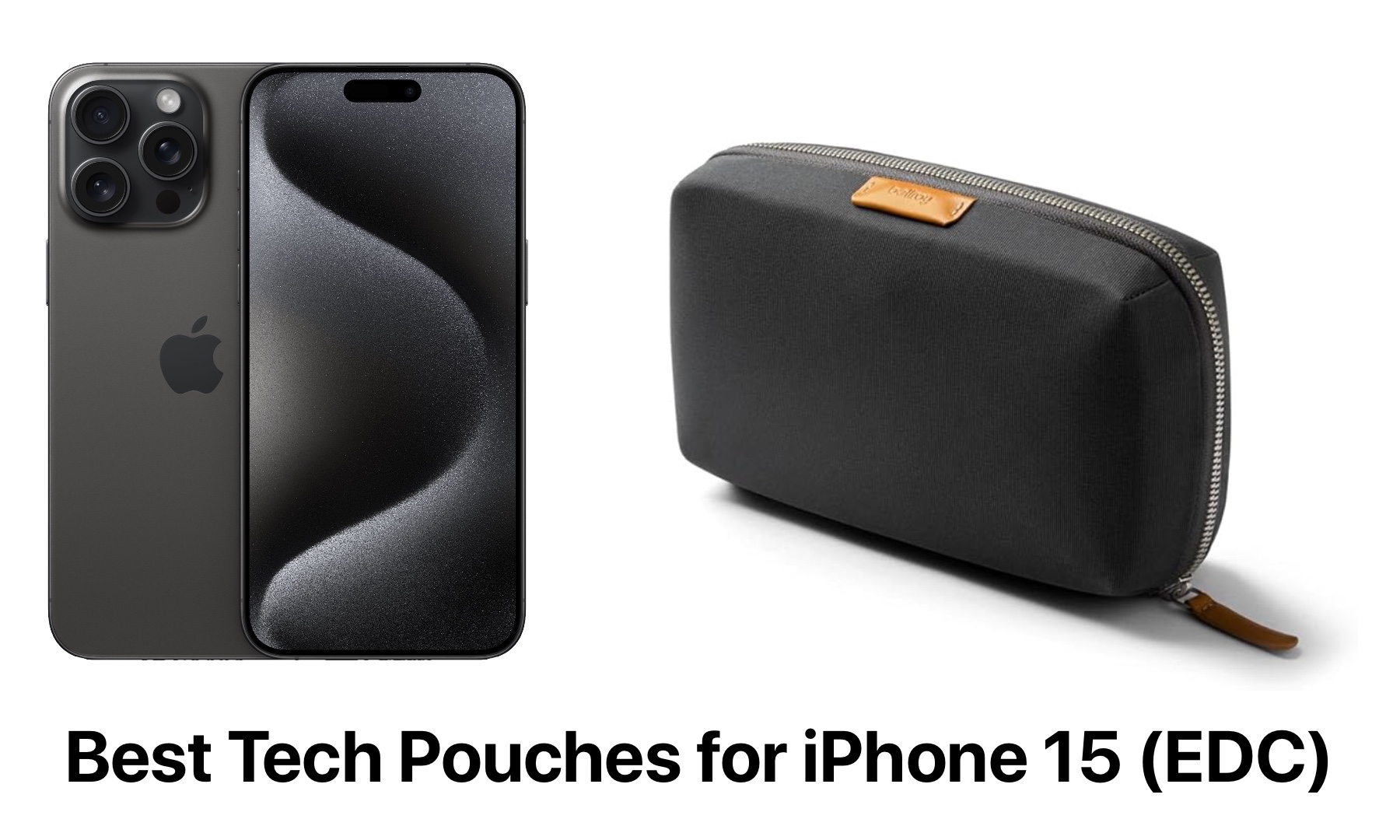 In this buying guide, we have featured the best tech pouches that you can buy for iPhone 15. These tech pouches let you manage your everyday carry (EDC) in an easy and efficient way.
Are you ready to take your iPhone 15 experience to the next level? Well, then, you've landed in the right place! In a world where our smartphones are not just devices but extensions of our lives, having the perfect tech pouch for the iPhone 15 Pro Max is nothing short of essential.
From chargers to earbuds, cables to power banks, the world of iPhone gadgets is vast and exciting. But with so many accessories to juggle, you need a pouch that not only keeps your gear organized but does it in style.
Get ready to dive into the world of tech organization as we explore the best tech pouches for iPhone 15 accessories that will not only elevate your smartphone game but also make you the envy of your tech-savvy friends.
So, let's unravel the magic and find the perfect pouch to keep your iPhone 15 accessories snug, secure, and oh-so-stylish!
Best Tech Pouches to Carry iPhone 15 Accessories
Stay organized and stylish on the go with the best tech pouches designed to accommodate your iPhone 15 accessories seamlessly. These pouches are not just storage solutions; they're a statement of convenience and sophistication.
From sleek cable organizers to compact multi-pocket cases, our curated list ensures that your iPhone 15 accessories remain tangle-free and easily accessible. Discover the perfect blend of functionality and aesthetics as we present the top contenders that redefine the way you carry and protect your tech essentials.
1. Peak Design Tech Pouch V2 Black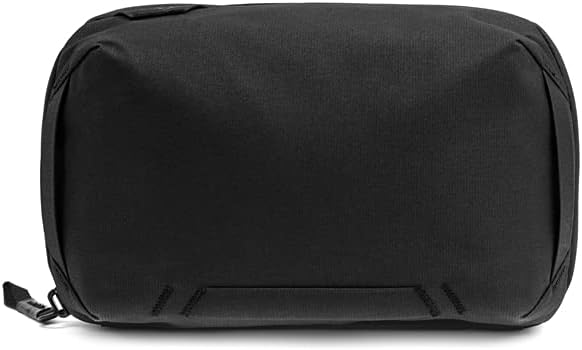 Peak Design Tech Pouch is your ultimate sidekick for conquering cable chaos and organizing your iPhone 15 accessories. Crafted from 200D recycled nylon canvas, this pouch is not only weatherproof but also a sleek style statement. This pouch is not just functional but also a master of spatial efficiency, thanks to origami-style pockets that magically create order in a compact space. Say goodbye to the frustrating hunt for your items; this pouch keeps everything neat and accessible.
The elastic accessory loops are like personal assistants, ensuring your powerbanks, SD cards, and earbuds are always at your fingertips. Opening it is a breeze with exterior handles and a clamshell-style design. Need to charge on the go? The external zip pocket has a nifty cable pass-through for hassle-free device charging.
Buy Peak Design Tech Pouch V2 Black for $59.95 here.
2. Bellroy Tech Kit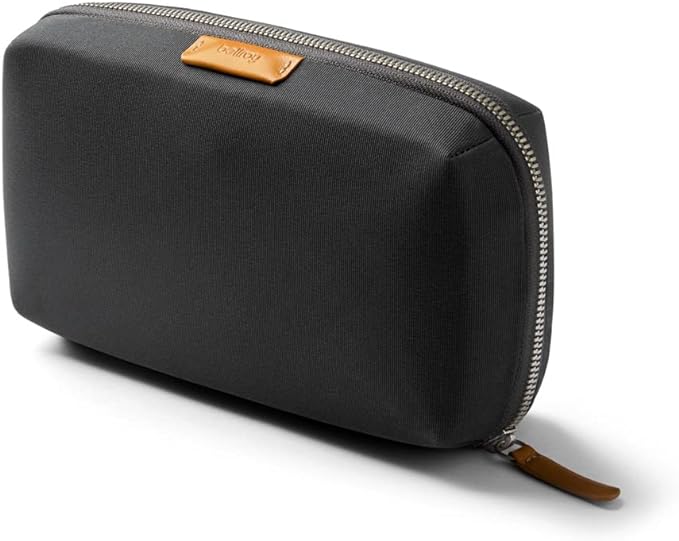 This nifty organizer pouch is a game-changer. First off, it boasts a magnetic closure, adding a touch of sleekness to its functionality. No more fumbling with zippers or buttons – just a satisfying snap, and you're in.
Bellroy Tech Kit has been exclusively designed to be your tech sanctuary. It opens up like a folio, laying everything out flat in front of you. No more digging blindly into a bottomless pit; you can see everything at a glance.
Inside, you'll find a magnetic slip pocket that's perfect for your power bank. No more frantic searches when your phone's about to die. Plus, stretch mesh pockets keep all those tiny bits and pieces neatly in place. Now, here's the cherry on top: it's eco-friendly. Made from recycled, water-resistant woven fabric, it's not only good for your tech but for the planet, too.
Buy Bellroy Tech Kit for $59 here.
3. PGYTECH Mini Tech Accessories Pouch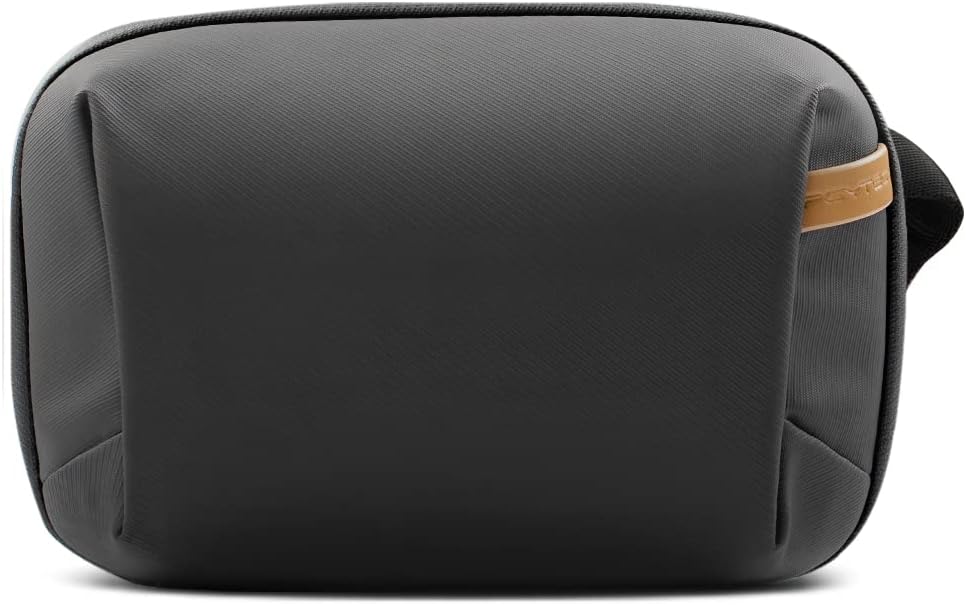 PGYTECH Mini Tech Accessories Pouch is all about keeping things tidy. This iPhone 15 tech pouch has specialized pockets for everything: a zipped pocket for your battery or AirPods, a card pocket for various-sized cards, and elastic bands that keep USB and data cables in perfect order. Plus, there's an independent pocket for chargers and a handy elastic pen loop.
Worried about the weather? Don't be! This pouch boasts a water-repellent surface for added protection. It's built tough to handle ever-changing environments, thanks to its weather-resistant materials and sturdy design.
What's more? A premium YKK zipper for durability and a hidden AirTag pocket for peace of mind. Carry it effortlessly with the side handle or take advantage of the attachment points to transform it into a shoulder bag with a strap.
Buy PGYTECH Mini Tech Accessories Pouch for $35.95 here.
4. Native Union Stow Lite Organizer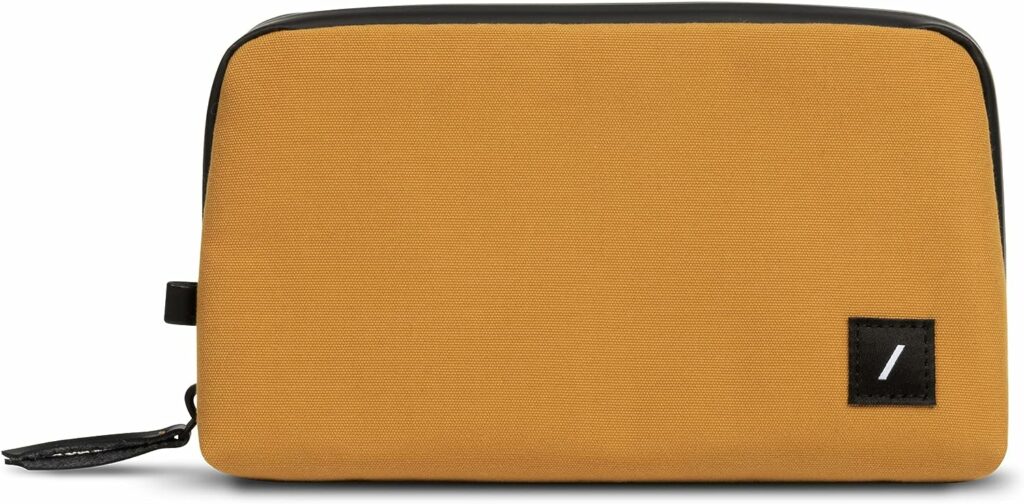 Gone are the days of tangled cables and scattered chargers. With this sleek, minimalist, and the absolute best tech pouch for iPhone 15, you can effortlessly carry and organize your AirPods, cables, chargers, and more.
Crafted with a durable textile exterior sporting a water-repellent finish, it's built to shield your precious accessories from the rigors of daily life.
Inside, you'll find flexible pockets that keep everything snug and tangle-free. No more rummaging around for that elusive cable! Plus, the Stow Lite Organizer boasts genuine leather accents, adding a touch of premium style to your carry.
Buy Native Union Stow Lite Organizer for $39.99 here.
5. tomtoc Recycled Portable Storage Pouch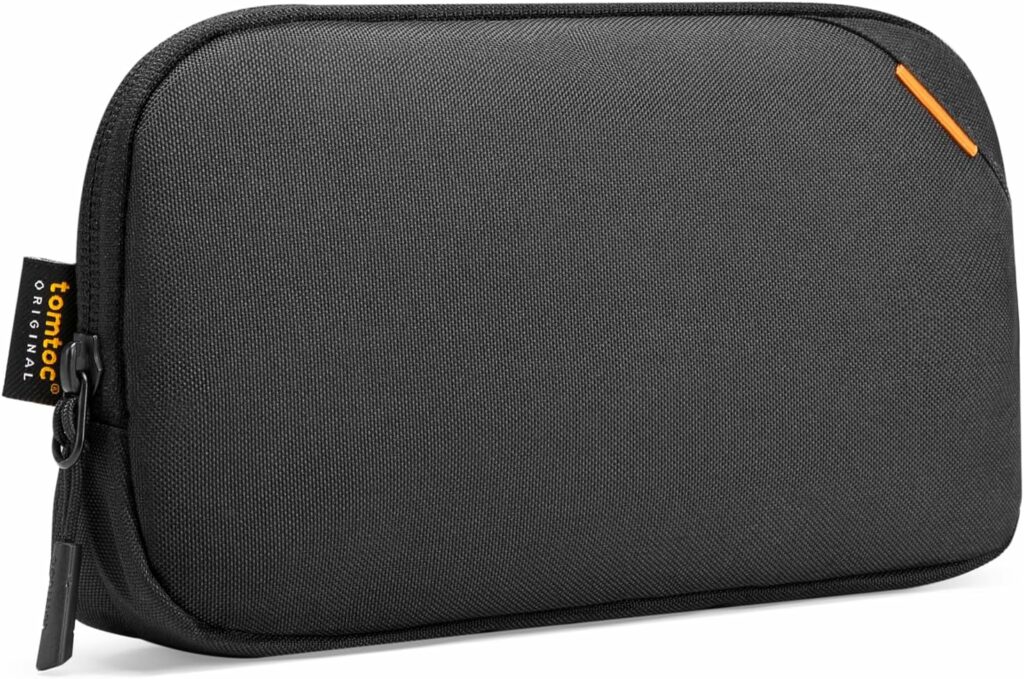 Imagine having a pouch that's like Mary Poppins' bag but for your tech essentials. With two neat pockets, it's a storage champ for your charging brick, mouse, cables, dongles, SSD, HDD enclosure, power bank, hub, USB-C adapter, SD card, personal items, and more. It's the multitasking marvel your gadgets deserve.
Tomtoc iPhone 15 charger tech pouch isn't limited to tech duties. Picture it as the versatile sidekick to your laptop sleeve or travel case. So, if you're into smart storage, eco-friendliness, and a pouch that's as versatile as you are, tomtoc's Recycled Portable Storage Pouch is the one for you. It's time to organize, protect, and do a little good for the planet – all in one stylish pouch!
Buy tomtoc Recycled Portable Storage Pouch for $14.99 here.
6. TRIPPED Tech Bag Organizer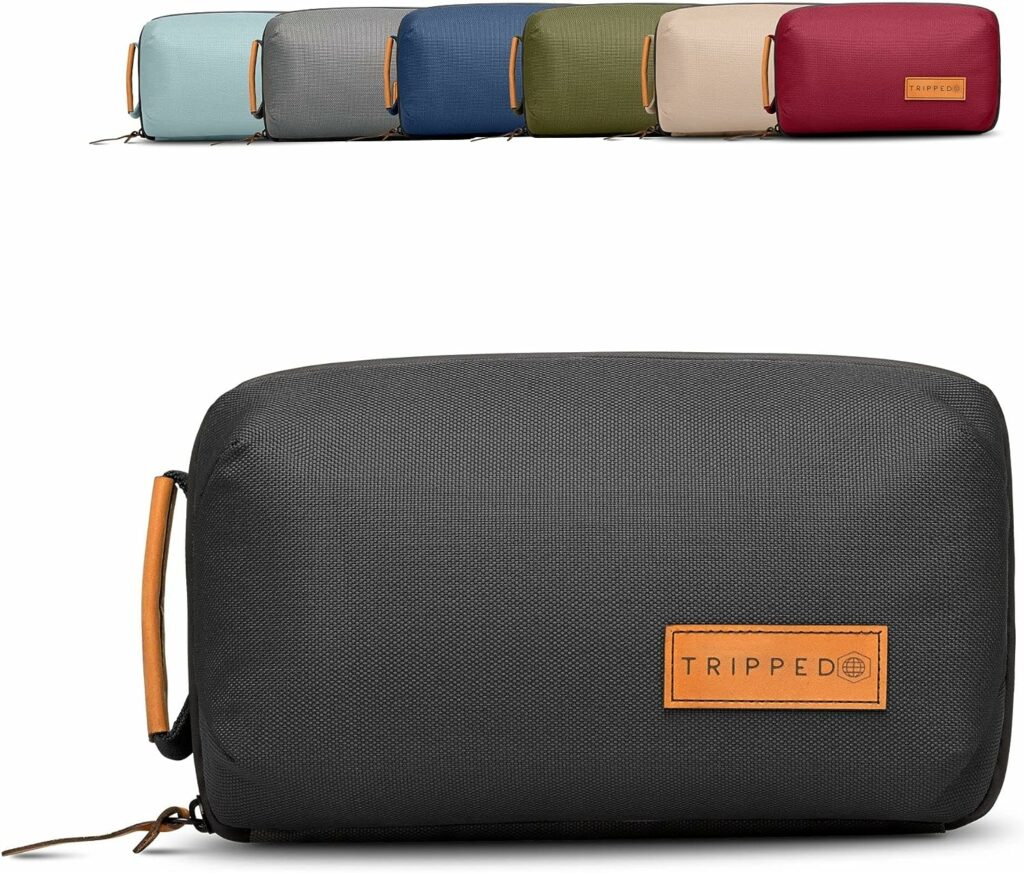 Crafted from premium 900D Polyester and equipped with weather-proof YKK zippers, this techbag means business. It doesn't stop there – genuine brown leather accents grace the handle, zipper pulls, and the iconic TRIPPED logo patch, adding a touch of sophistication to the mix.
Inside, you'll find carefully designed pockets that keep cords snug and tangle-free, all while providing a layer of protection for your precious gadgets. But that's not all; this bag's interior is loaded with thoughtful details.
On one side, there's a handy mesh pocket, ideal for stashing smaller items, cords, and cables. No more digging through a jumbled mess to find what you need. And unlike those bulky cases that just won't fit anywhere, TRIPPED has engineered their bags to be the perfect size to carry all your essentials with ease.
Buy TRIPPED Tech Bag Organizer for $44.95 here.
7. ULANZI Traker Tech Pouch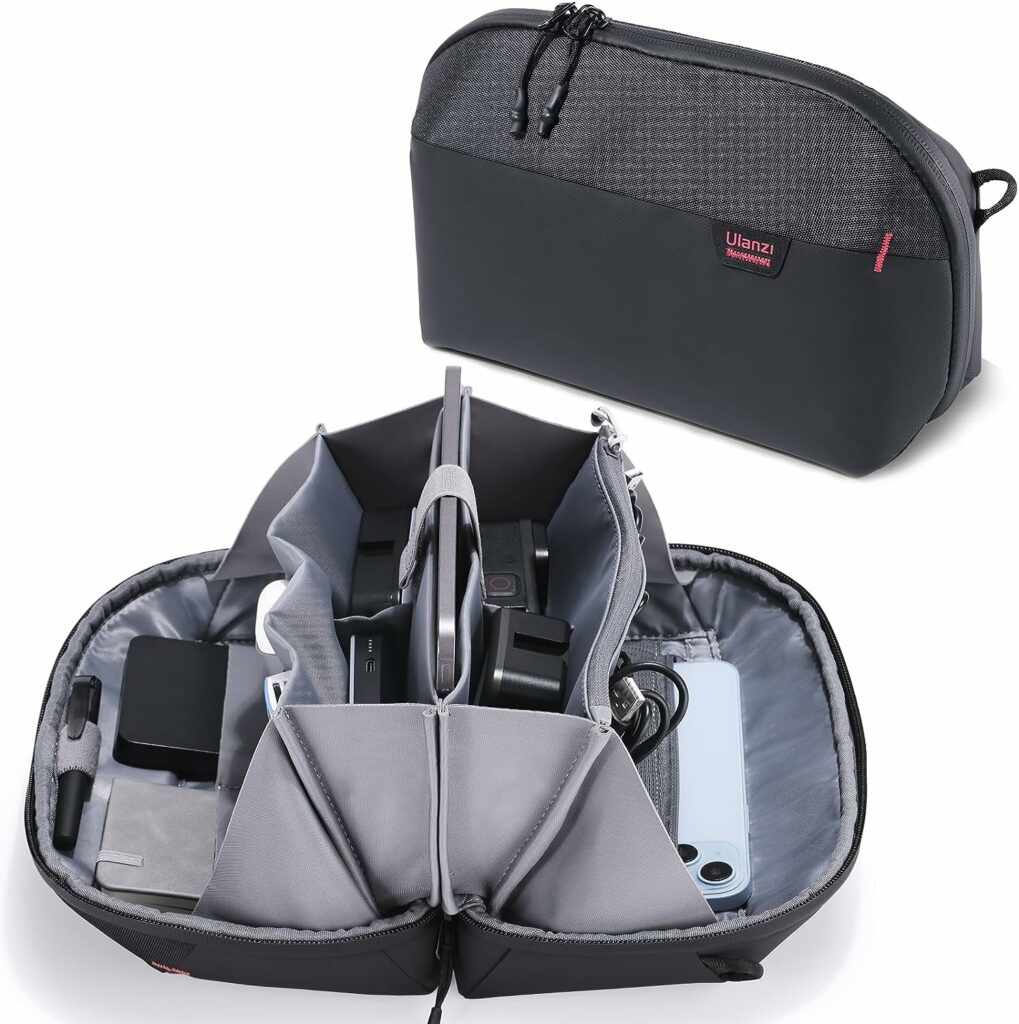 ULANZI Traker Tech Pouch to carry cables and AirPods is all about maximizing space without compromising on compactness. It's designed to snugly fit a range of accessories, from DSLR cameras and chargers to small earbuds and even powerbanks. No more rummaging through a jumble of cords and iPhone 15 accessories – this pouch boasts multiple compartments, each with its designated space for hassle-free access to your essentials.
But that's not all – it's built to withstand ever-changing environments. Crafted with weather-resistant materials and a durable design, this pouch ensures your tech stays safe and dry no matter where your adventures take you.
We've thought of everything, including an oversized, sturdy, weatherproof zip and a dedicated compartment to keep your iPad scratch-free. Plus, with a built-in magnetic suction feature at the bottom, you can expand the pouch by a full 180 degrees, giving you even more storage space.
Buy ULANZI Traker Tech Pouch for $39.95 here.
To Conclude
Having the right tech pouch for your every day carry or EDC is nothing short of a game-changer. As we bid adieu to tangled cords and the frantic search for that elusive charger, these best tech pouches have truly come to our rescue.
With their sleek designs, smart organization, and a touch of personal style, they not only keep our iPhone 15 accessories safe but also make a fashion statement.
So, whether you're a seasoned tech enthusiast or just someone who likes to stay connected, these pouches are here to make your life easier and your iPhone 15 experience even better. Say goodbye to the chaos, and say hello to a well-organized, stylish tech future. Your iPhone 15 and its accessories deserve nothing less!
Disclosure: iOSHacker may receive a commission if you purchase products through our affiliate links. For more visit our privacy policy page.