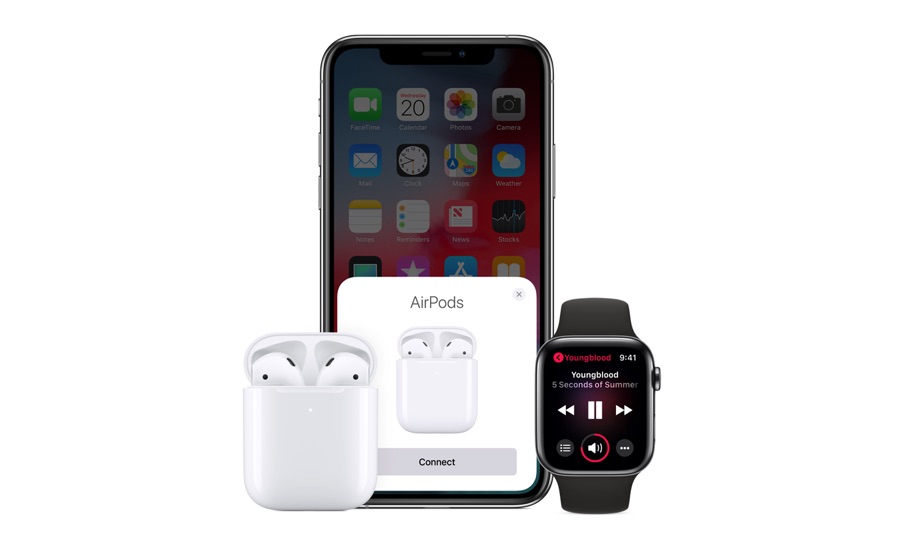 More than two and a half years after its original launch and two generation later, AirPods is still the number 1 truly wireless headphone out there. Despite the early criticism and constrained supplies at launch, AirPods has managed to remain immensely popular. Although the device's growth is mainly due to its design, innovative features and sound quality, the fact that it also become a hugely popular Internet meme also contributed in boosting sales and making AirPods a household name.
AirPods are also very popular due to their reasonable pricing, as far as reasonable pricing go for Apple products. The non-Wireless charging AirPods are available for $159, whereas the Wireless Charging model can be bought for $199. This price point and value for money they offer made them a no-brainer for Apple customers who are used to of paying high prices for Apple's products.
So how big is Apple's AirPods business?
According to estimates by well known Apple analyst Ming-Chi Kuo Apple will sell over 50 million AirPods units this year, generating yearly revenue of $8 billion. This is a huge amount despite representing a small portion of Apple's overall revenues that are coming from its other businesses. However the sales are only expected to get higher, as according to analysts AirPods could see sale numbers growing to 100 to 110 million units per year by the year 2021. Now considering Apple keeps the pricing for the AirPods unchanged, this would translate to over $15 billion in annual sales for the company.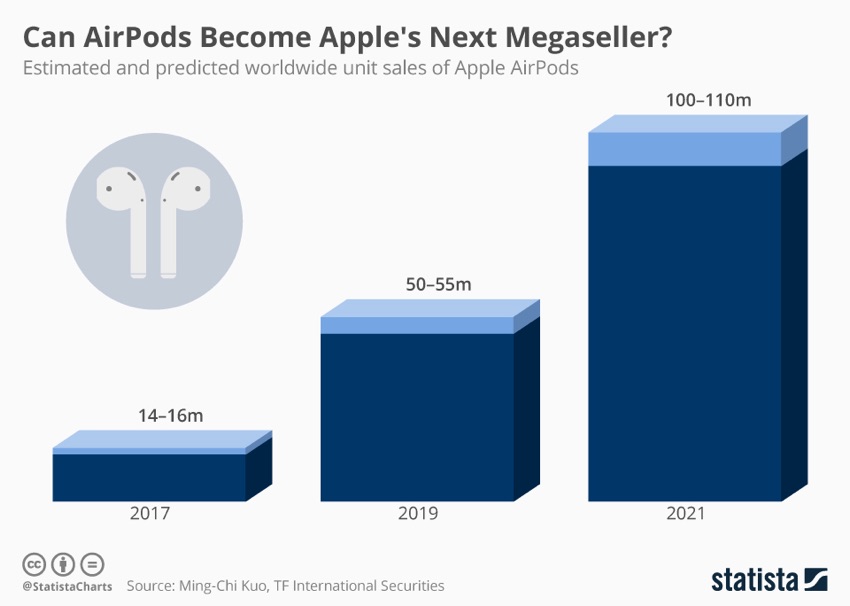 The increase in sale numbers will potentially be fueled by existing AirPods customers buying a new pair due to weakening batteries, a new design with additional features and perhaps new color options.
To put current estimated revenue of $8 billion in perspective, this number alone puts Apple's AirPods business above many popular Fortune 500 companies such as Twitter, AMD, Footlocker etc in terms of annual revenues.
AirPods sales will only get bigger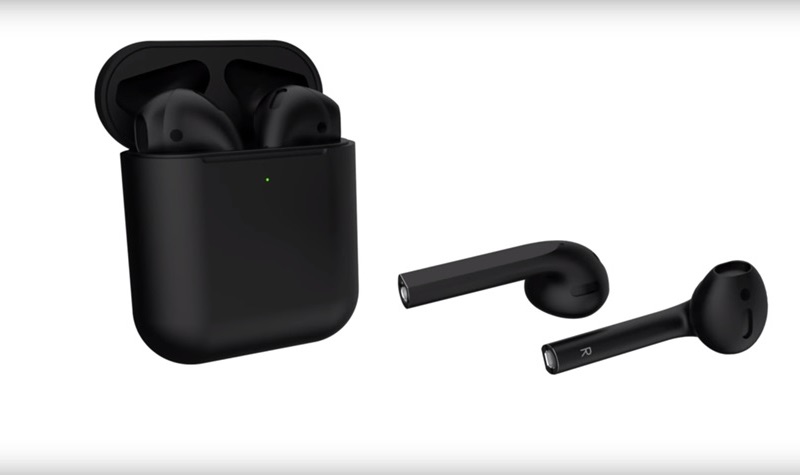 While AirPods' current sales are impressive, the wearable accessory is only going to get more popular in the years to come. Its sales are expected to double due to a variety of factors that include but are not limited to the following…
New models with new design
Addition of health and fitness related features
Better water resistance in future models
New color options
Current AirPods owners upgrading their headphones due to weak batteries after years of use
If you are an AirPods user, then we recommend that you check our coverage of AirPods here to learn about the most interesting tips and tricks.
[Graph courtesy of
Statista
]