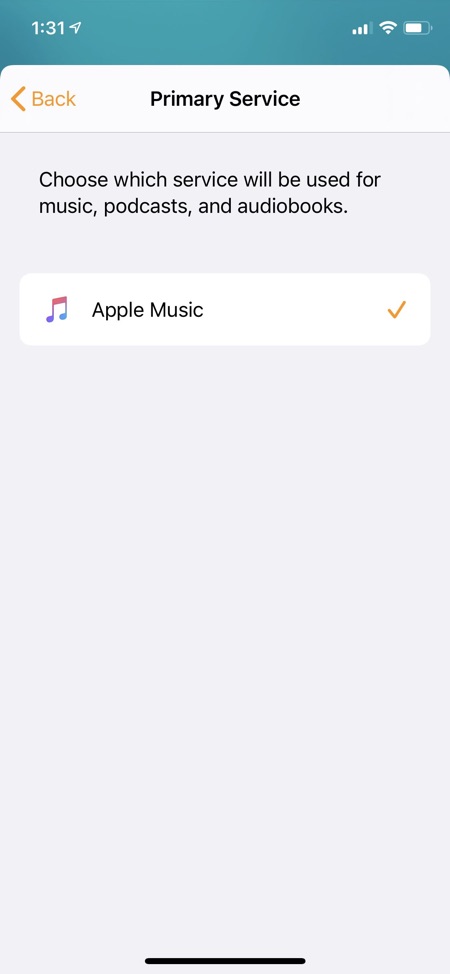 Looks like Apple is not limiting the freedom to choose a third-party app as default for Safari and Mail only. With the release of iOS 14 developer beta 2 Apple has added a new option in the Home app, which allows users of HomePod speaker to change default services.
With the new iOS 14 update HomePod users will be able select a third-party app as default. This applies to various HomePod features including music, podcasts and audiobooks. Now users will have the option to select their favorite app as default for their HomePod speaker.
This will make using third-party services like Spotify a lot easy for users. Right now when the user wants to play a song in Spotify, they have to specify to Siri that it should play that song in Spotify. With Primary Services option user can simply tell Siri to play a song and Siri will play it in user's specific app automatically.
Interestingly right now you can only choose one app for all of these services. So if you choose an app other than Apple Music, then all of theses features will run through that service. We hope Apple will add a way to select individual third-party apps separately for music, podcasts and audiobooks.
The Primary Services option can be accessed via the Home app. Users can also choose a different default app for each user profile. This means if you have multiple users in your household and if they prefer one app over the other, then each user can select a primary service based on its own preference.
Even though the option has been activated in iOS 14 developer beta 2, right now beta testers are not able to select a different service as primary. This will change however once the app developers have updated their apps to support this feature, which we are sure will be done by most developers before iOS 14's fall release. (Screenshot via)