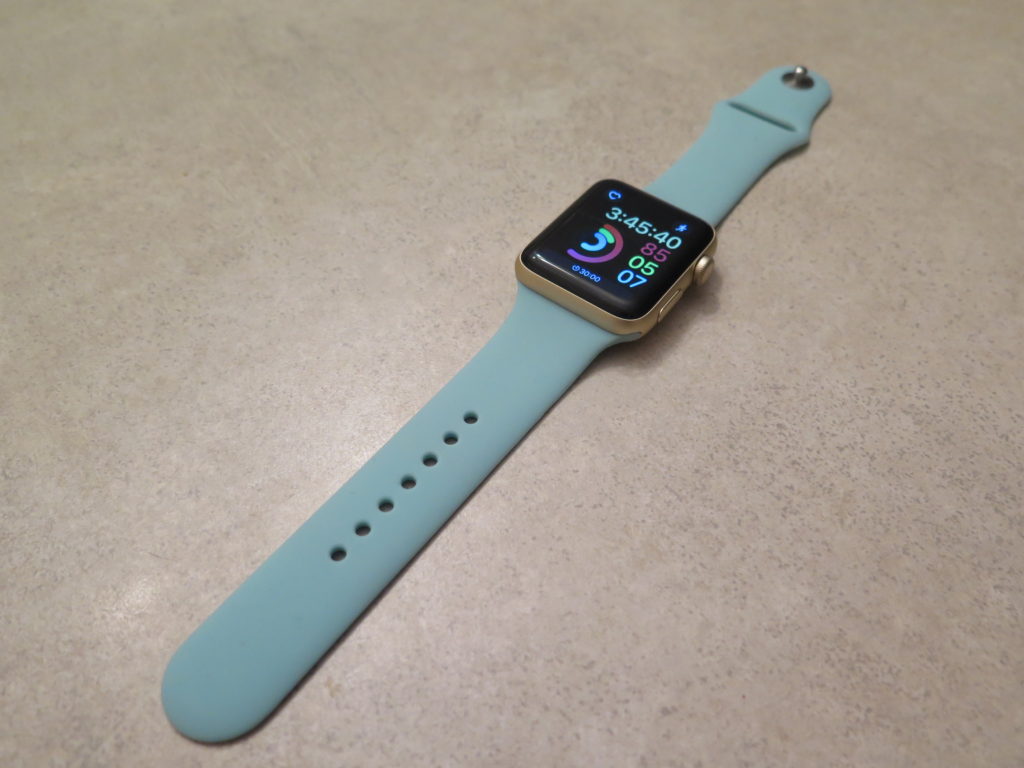 Once I first saw the Apple Watch get announced, I was excited. I loved the variety of colored sport bands, and how you could change them on a whim for any occasion. It was then followed by disappointed when I learned that each band would cost $50 each. While I loved the idea, I just couldn't justify spending $100 on just two sport bands. Fortunately, third-party manufactures came to the rescue for us without such deep pockets. One of these companies is Moko. Each Moko Apple Watch Band is sold for $7, with a price difference of $43! But with such great savings, does it come with sacrificing build quality?
Each band is sold for $10, with a price difference of $43 compared to 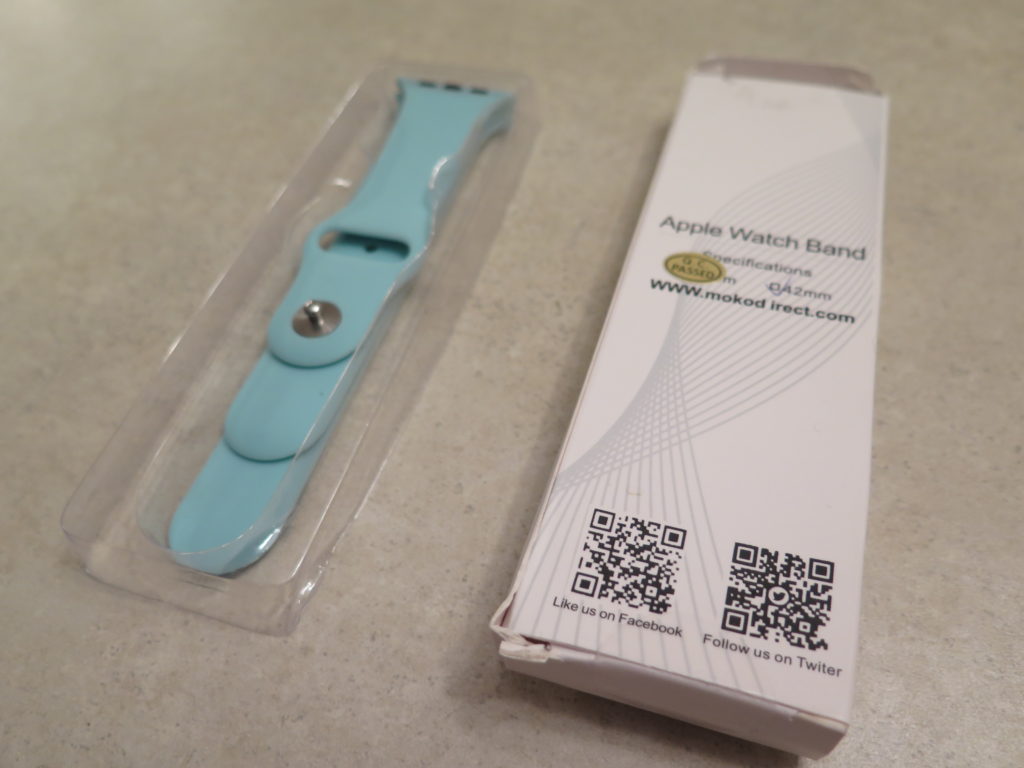 First, the packaging. It's really nothing special. It looks like a typical product that you would order online from China. The fun is inside, where it includes three band pieces, the one with the stainless steel pin, with the two other pieces being different sizes. This is something I wish every manufacture did. I have seen a lot that only include one size. With Moko's that's not the case. It's a nice touch, and makes it even closer to what Apple provides.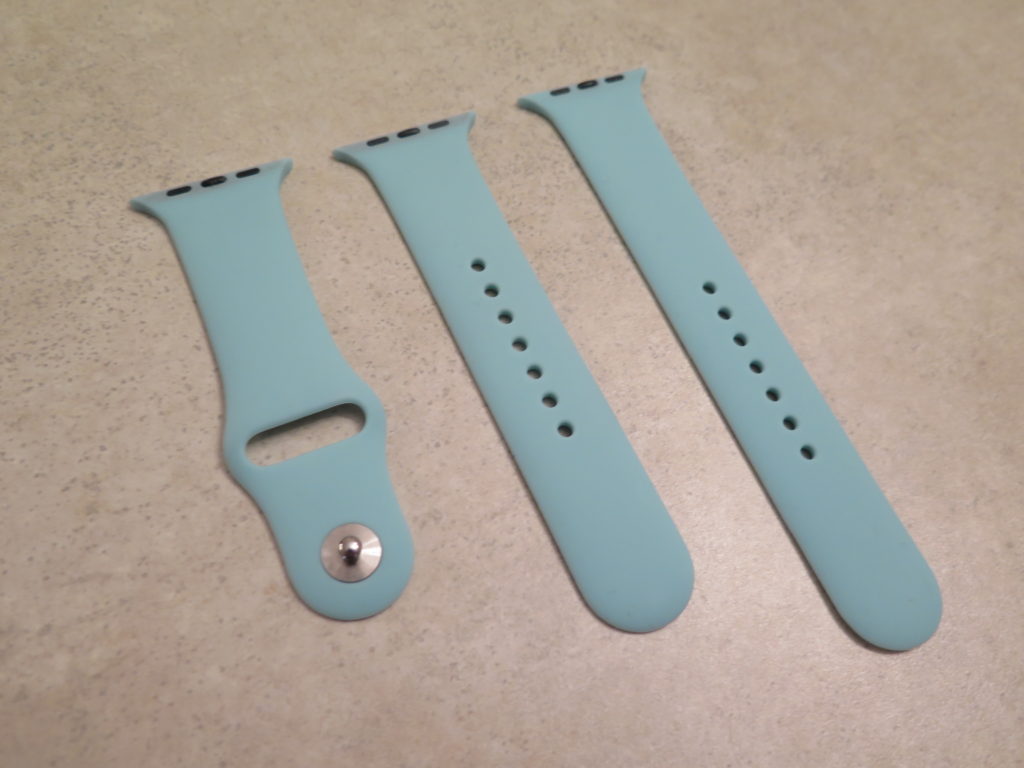 While I don't own an official Sport band for comparison, there are a few notable differences between Apple's and Moko's. First, Moko's is a bit thinner. It's also made out of silicone, instead of Apple's fluoroelastomer, so you might want to take note if you have skin allergies. It also doesn't sit as flush in the Apple Watch compared to Apple's Sport band. Probably the most notable difference is the "Moko" on the stainless steel pin.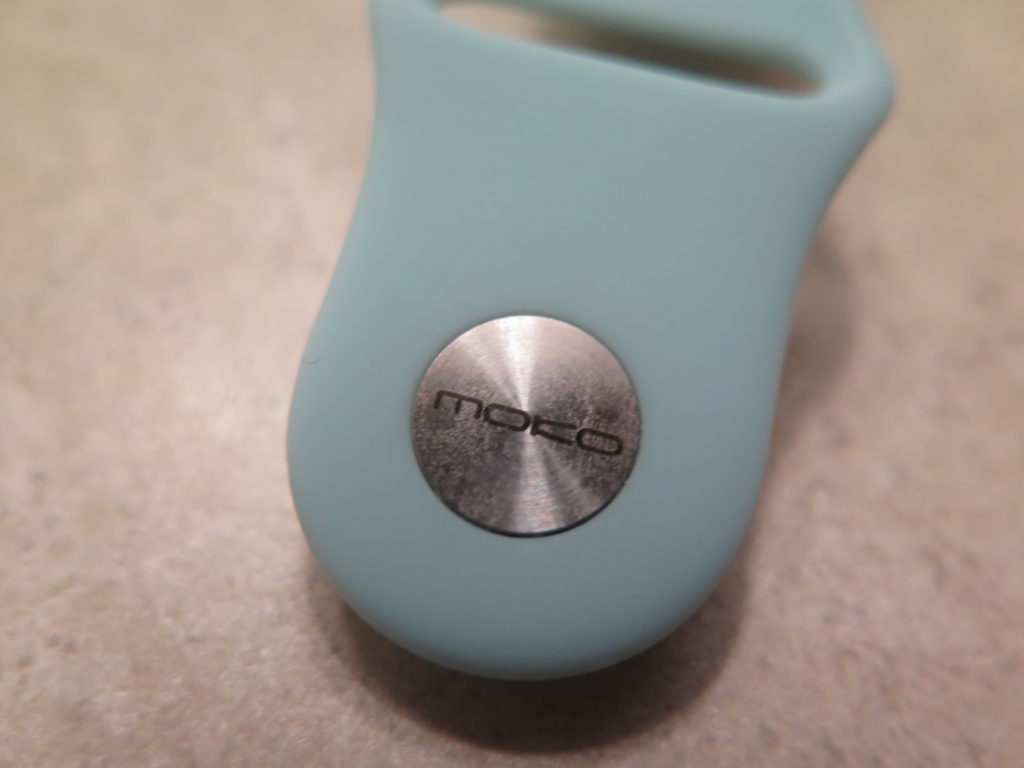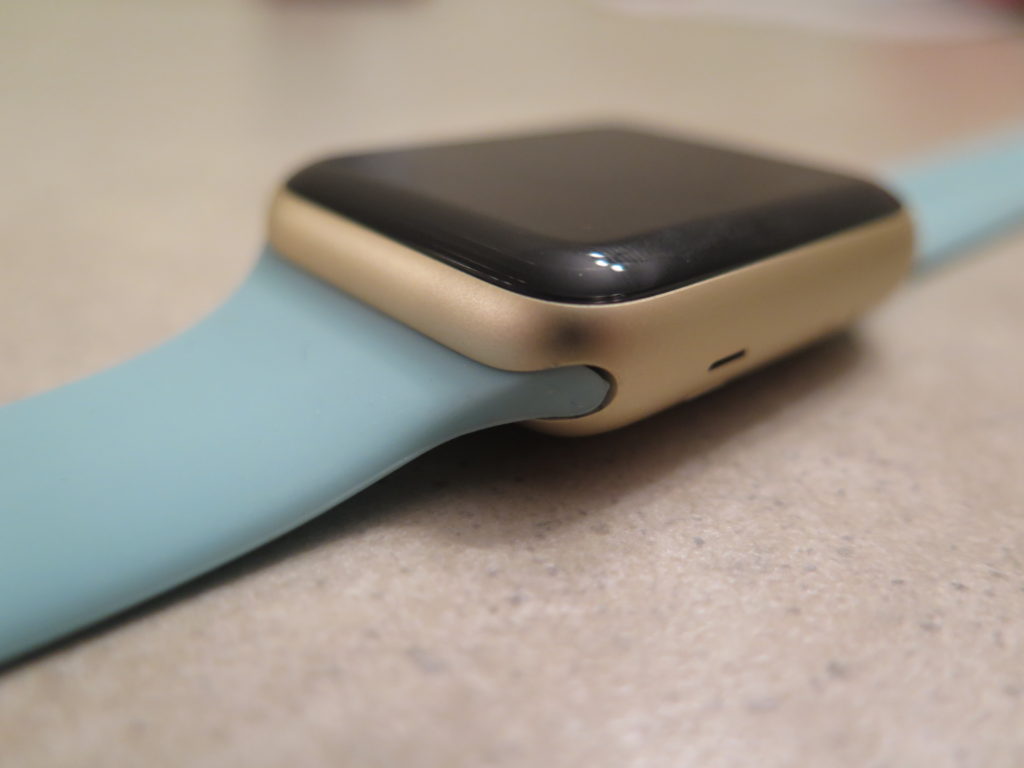 These are only minor differences that quite honestly nobody will probably notice unless they look very closely. I even found myself not noticing them. It's very comfortable to wear, and plays well with water. If there's one thing you want to be aware of, it's that it attracts lint and hair. You might find yourself washing it off every once in a while, especially if you have pets.
The true beauty of the Moko Apple Watch Band I think, though, is it's price. Since it's so much cheaper, you can buy several to suit different outfits and occasions.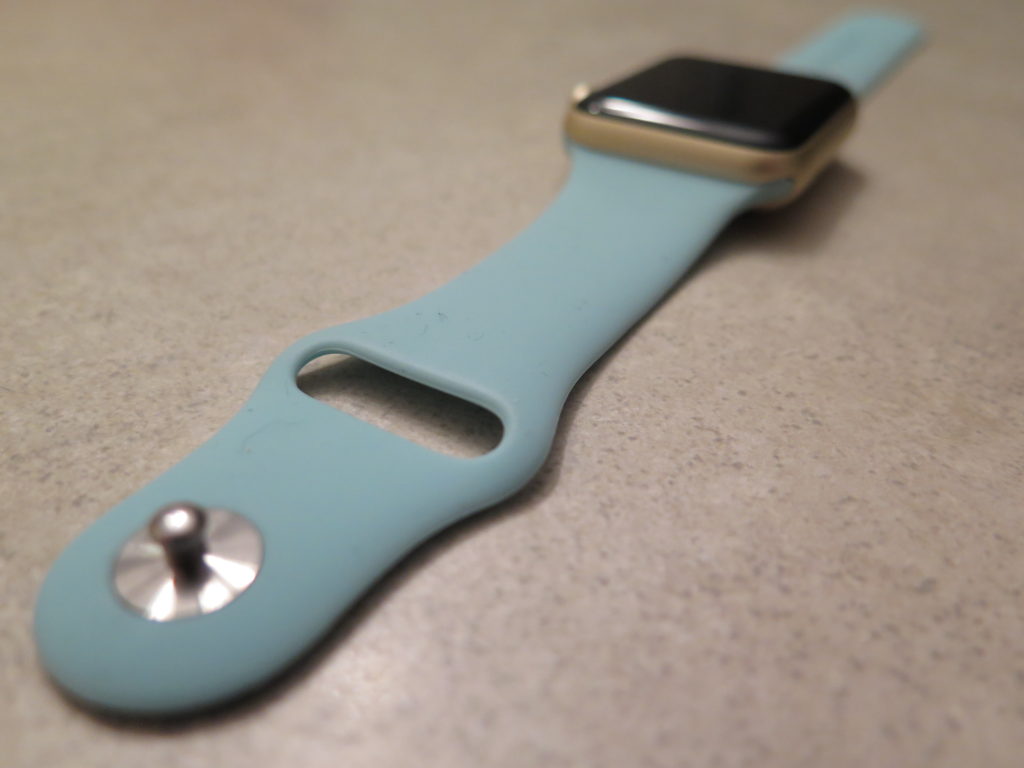 The true beauty of the product I think, though, is it's price. Since it's so much cheaper, you can buy several to suit different outfits and occasions. For example, I ordered the "Mint Green" color to match a few dress shirts I had (although looking back, I think "Blue" would have fit a bit better). Since I don't have many shirts that match it, I would never pay $50 for Apple's sport band. But with a price of only $7, it makes it much more reasonable.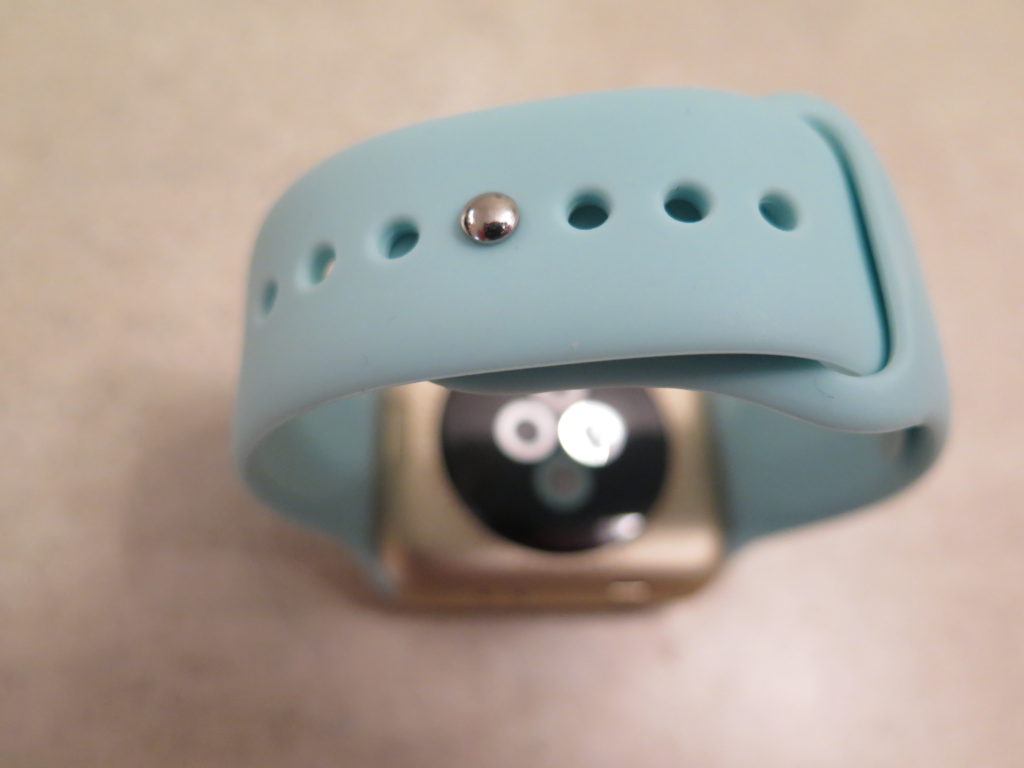 As long as you aren't expecting design perfection that you would receive from Apple, the Moko Apple Watch Sport band is one product that I can highly recommend, considering it's low price point. You can buy the Moko Apple Watch Sport band from their official Amazon store for $7. If your wanting to buy a sport band but can't justify Apple's price, or just want to add a splash of color to your Apple Watch, this is a great buy.
A great buy
Do you own an Moko Apple Watch band with sport look? Let us know your thoughts of it in the comments down below!
Disclosure: iOSHacker may receive a commission if you purchase products through our affiliate links. For more visit our privacy policy page.