iPhone 7 and iPhone 7 Plus have a different kind of home button. Even though the home button looks the same, it is actually not a mechanical button like the one found on previous models. Instead of having an actual click, it gives an illusion of a click when users presses the button with a vibration effect. Thanks to iPhone 7's Taptic engine the vibration 'almost' feels like a normal click. Because iPhone 7 does not have a traditional button Apple has changed the way we can hard reset iPhone 7 or iPhone 7 Plus. The new way is as simple as it was before and involves user pressing two buttons at the same time. In this post we will show you how you can hard reset an iPhone 7 or iPhone 7 Plus in case your device gets stuck etc.
Tutorial For iPhone 7 or iPhone 7 Plus Hard Reset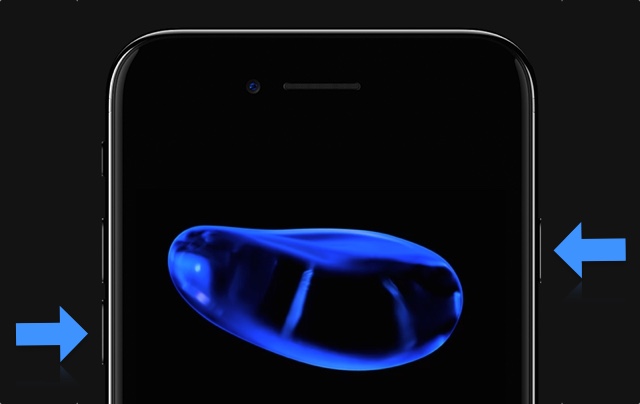 In order to hard reset your iPhone 7 or iPhone 7 Plus follow the simple steps below.
Step 1: Hold your iPhone 7 in such a way that you can press the power and volume down buttons at the same time.
Step 2: Once you are comfortable press and hold the Power button and the Volume down buttons at the same time.
Step 3: Keep the buttons pressed as the screen turns off.
Step 4: Let go of the buttons as soon as you see the Apple logo.
The turning off of the screen and appearance of the Apple logo means you have successfully hard resetted your iPhone 7 or iPhone 7 Plus. This new way of iPhone hard reset might take a while to get used, however this change is for the better. Since both the buttons you are supposed to press are on either sides of the device, this makes it easier for users to press them together with one hand only.
Let us know what you think of this new hard reset method in the comments section below.