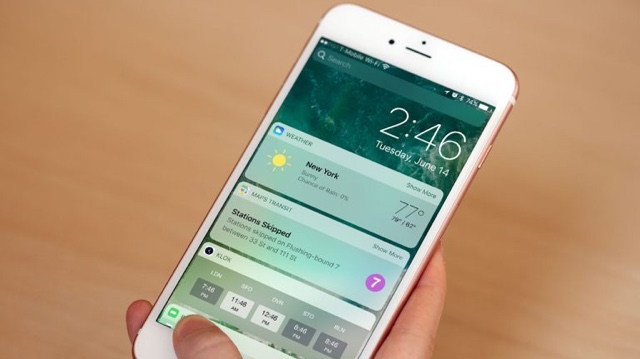 One week after the release of first public beta, Apple has just released iOS 10.2 beta 2 for public and it is now available for download. The new release is available to those who are registered with Apple's free public beta program. If you are already registered and running the iOS 10.2 first beta, then simply open Settings > General > Software update in order to upgrade to this release. The update has been released for all iOS 10 supported models of iPhone, iPad and iPod touch. iOS 10.2 brings a number of new features to the operating system that includes new TV app, new Unicode 9.0 emojis, special iPhone 7 live wallpapers that were featured in marketing photos as well as a new 'Preserve' option for the Camera app.
Alongside iOS 10.2 public beta 2 Apple has also made available the macOS 10.12.2 beta 2. This update brings Unicode 9.0 emoji support for Macs among other things.
Installing iOS 10.2 Public Beta on iPhone, iPad or iPod touch
First of all sign up to Apple's Beta Software Program. Remember to use the same Apple ID that you use on your iOS device that will be running the beta. Also, make an up to date backup of your iOS device using iTunes.
Once the sign up process is complete open Safari on your iOS device and then open this link. Download the iOS 10 beta Configuration Profile for your device. Follow the on-screen instructions to download and install the profile properly.
After installing the profile go to Settings > General > Software and see if you have an iOS 10 update available. If it is then download it OTA. If you are not seeing the update then return to the homescreen, close Settings app from App Switcher and try again.