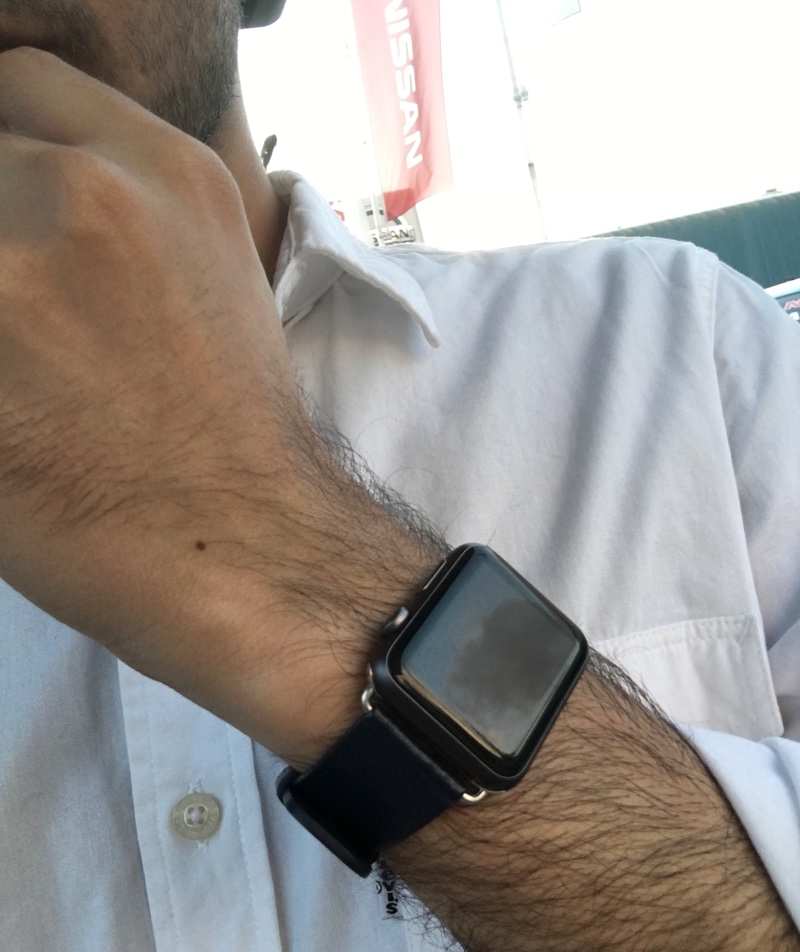 When I was purchasing my first Apple Watch I was simply overwhelmed by the large number of variants Apple was offering. To make matters worse the price difference between these different models was quite significant. So I decided to buy the base Sports model with a black band, as I discovered that I could easily purchase a new band from Apple or elsewhere and completely change the look of my Watch as I liked. Soon I was tired of wearing the sports band everywhere and decided to get something that would look more elegant.
First thing I did was that I went to Apple's website where stumbled upon the beautiful Classic Buckle in Midnight Blue color. As I decided to buy it I quickly realized it was going to cost around $149. That is of course on top of what I had already spent on the Watch. I really liked the look of this watch band offered by Apple but didn't really wanted to spent that much, especially since I was going to replace the band with another one sooner than later. I started looking for non-Apple watch bands and came across some decent third-party options at fraction of the price. Of course they weren't made of the same premium material nor had the finishing of an Apple made product, but they largely looked the same or very similar to the original ones.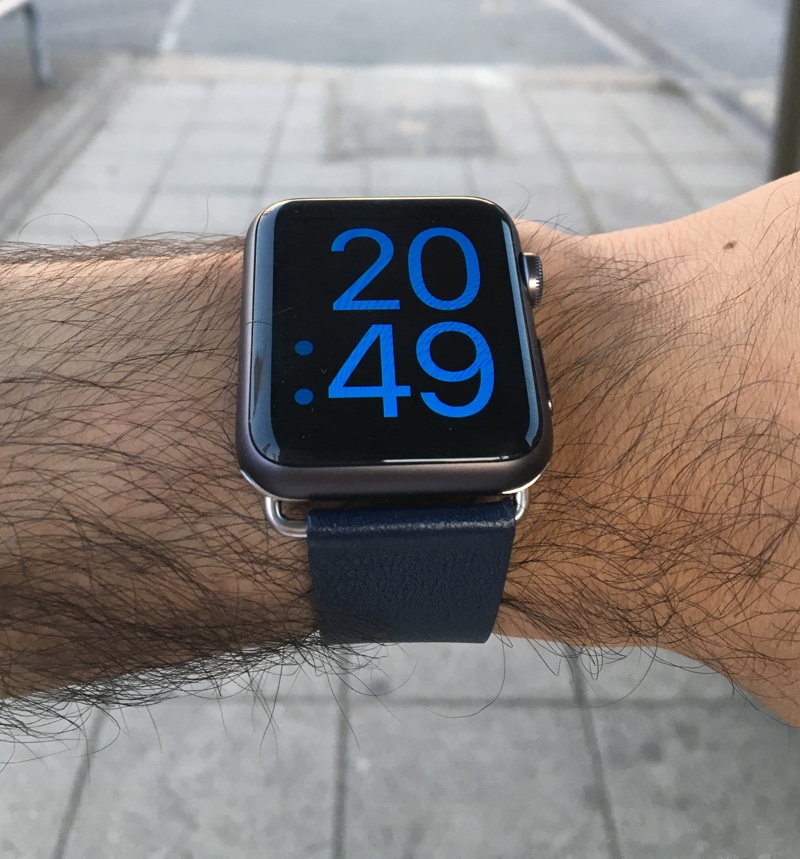 Upon browsing further and looking at several different websites I finally found an Apple Watch band made by Olixar on MobileFun's website, which looked very much like the one I had liked on Apple's website. The Olixar Genuine Leather Apple Watch Band looked nice, was affordable and available in Blue, so I ordered it without thinking twice.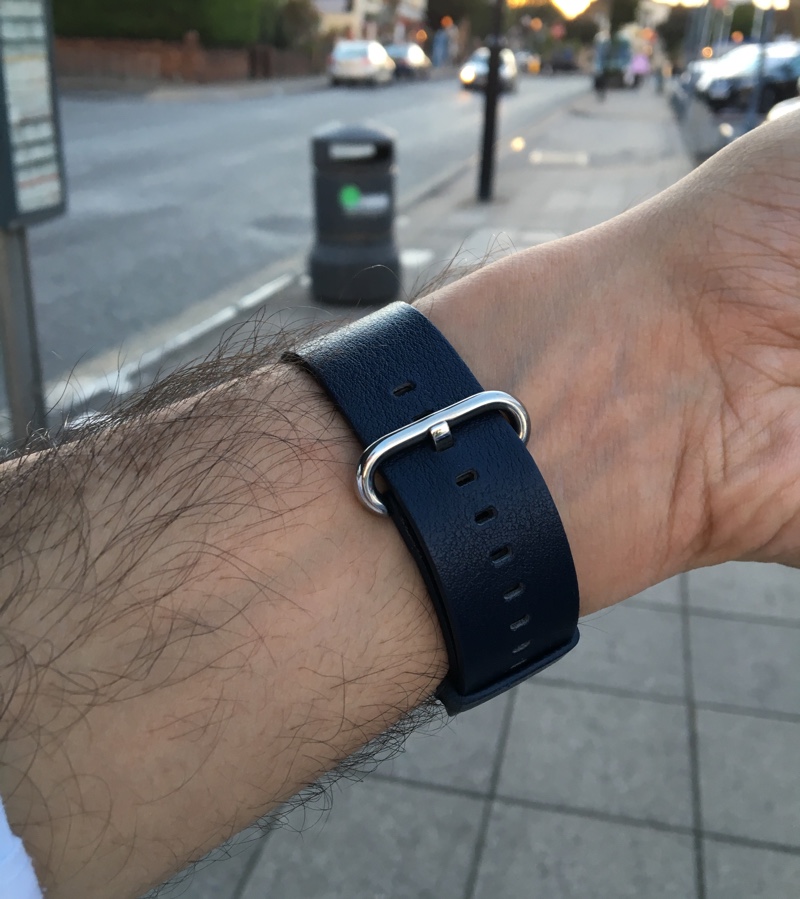 When I finally got the band delivered I attached it to my Apple Watch and was pleasantly surprised. It was super easy to attach it to the Watch in the same way as you would attach an official Apple Watch band. The material was soft that looked and felt premium. Once it was attached to my Watch I wore it. Unlike the sports band I have been using before the Olixar Watch band was very simple to put on, as the process is same as any other mechanic watch I had ever used. It comes with many holes so it would fit most people's wrists without any alternations or adjustments. The lugs were also made up of good material and look solid. More importantly they went inside the Watch quite smoothly, making it easier for me to switch between bands whenever I like.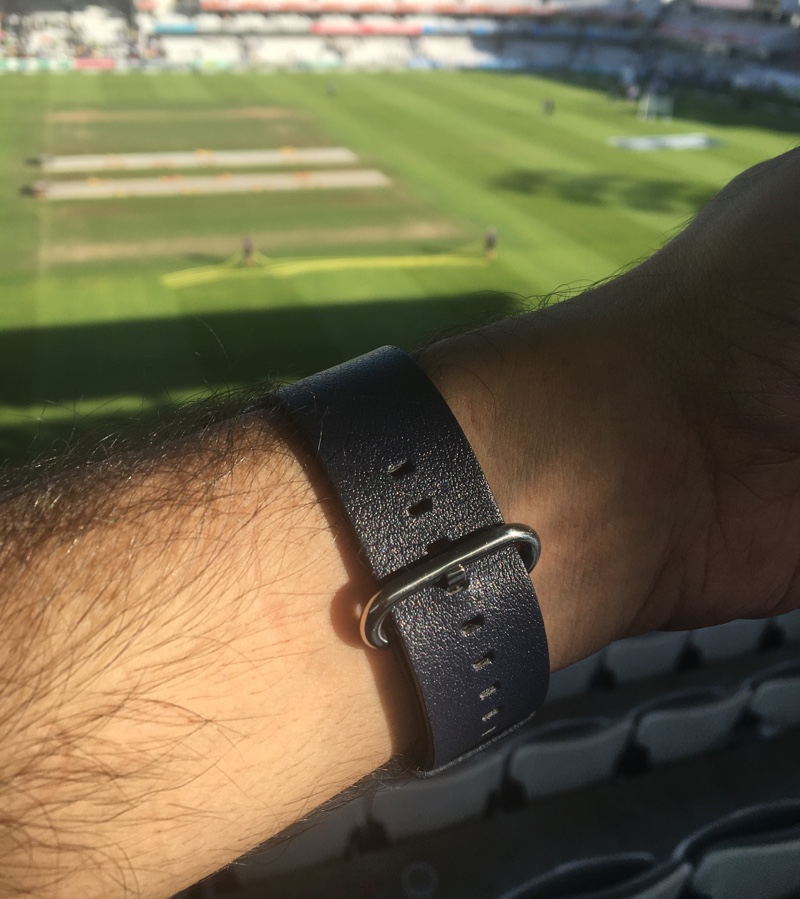 The strap features a minimalistic look without compromising on style. The build quality is excellent, in fact it is so good that anyone would hardly be able to tell if you are wearing a third-party band or the one made by Apple itself. While looks are important and Olixar Genuine Leather Apple Watch band does not disappoint, it also feels good while you are wearing it. I went to watch a Cricket match on the hottest day of summer wearing it, and unlike most leather band based watches I have owned it didn't irritate me even the slightest bit.
If you are looking for a premium look for your Apple Watch without spending a large sum of money, Olixar's Genuine Leather Apple Watch band is definitely something you should consider. You can buy it from MobileFun's website for £19.99 or $28.99.