One of the biggest features of Apple's latest flagship iPhones is wireless charging. While many are annoyed by Apple's tradeoff of removing aluminum back in favor of glass that made Wireless charging possible, others are glad Apple finally added Qi wireless charging to its iPhones.
If you recently bought an iPhone X, iPhone 8 or iPhone 8 Plus and want to take advantage of its wireless charging capabilities, then you have come to the right place. In this post we recommend top wireless charging pads that you can consider buying for your iPhone. Since these are Qi standard based chargers, they will still work with other Qi charging supported devices.
Belkin Boost Up Wireless Charging Pad (supports 7.5W charging)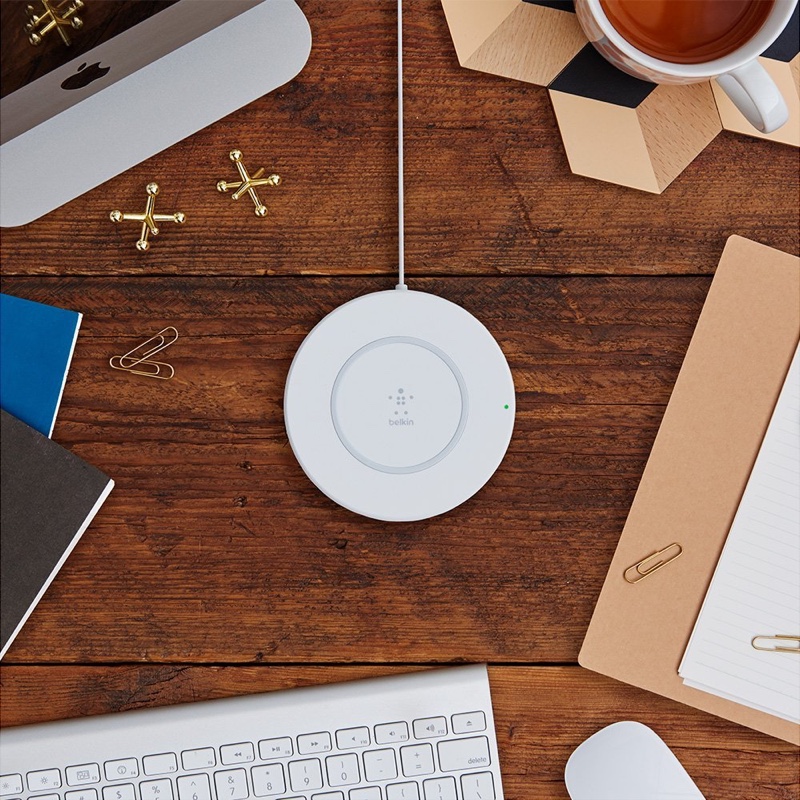 While all charging pads recharge the iPhones at 5W, starting iOS 11.2 Apple will enable certified charging pads to charge iPhones at 7.5W. So if you have one of Apple approved charging pads, you will be able to recharge your iPhone slightly faster. Belkin Boost Up Wireless Charging Pad, which will be available for purchase on December 1st is going to be one of the first few that will support 7.5W iPhone wireless charging. It is a nice looking charging pad that comes with a 5′ cord and AC adapter, works with lightweight iPhone cases, features green LED to indicate that the iPhone is aligned perfectly with the charging pad and more. You can buy the Belkin Boost Up Wireless Charging Pad for $59.99.
mophie Wireless Charging Pad (supports 7.5W charging)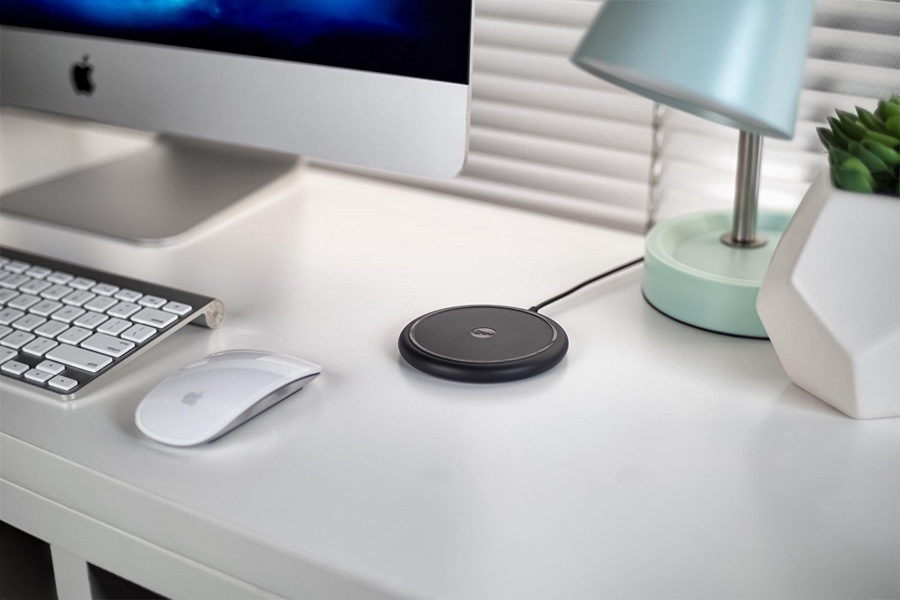 Next on our list of top wireless charging pads for iPhone is the mophie Wireless Charging pad. It will also support 7.5W fast wireless charging, according to the company, making it a great future proof purchase. It features a rubberized coating on top, which helps in keeping the smartphone in place. You can buy mophie Wireless Charging pad for $59.99.
Anker Wireless Charger Charging Pad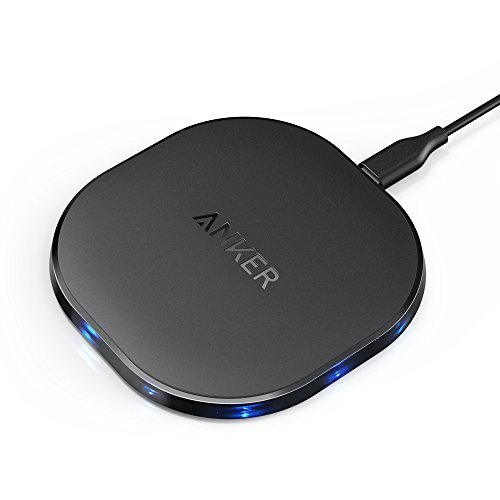 Anker's Wireless Charger Charging Pad is also one of the top wireless charging pads you can buy for your iPhone X or iPhone 8. It has a simple design, features LED indicators, non-slip top and more. It is also affordable at a price of $25.99.
Samsung Wireless Charging Stand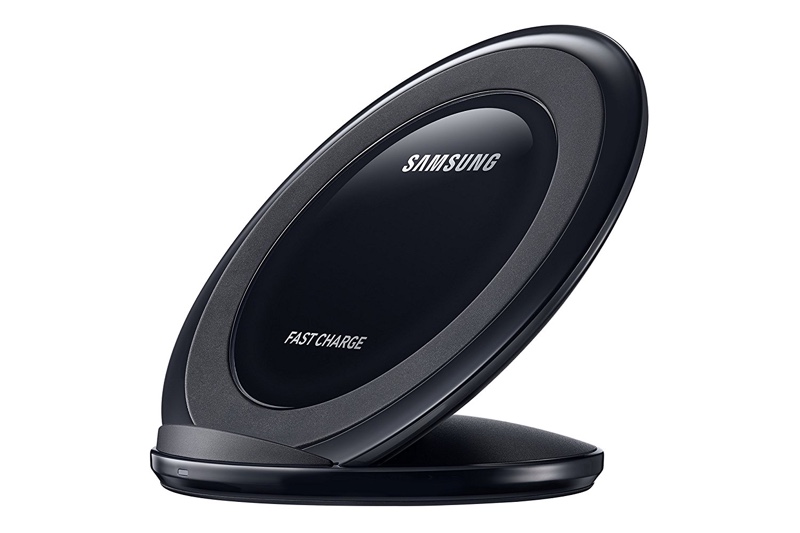 This wireless charging pad from Samsung is certainly among the top wireless charging pads you can buy. It has the portable design, comes with fast charge wall charger, has Qi certified by WPC so it will work perfectly with your iPhone and more. It is available for a little more than $33. Unlike other charging pads mentioned here, this one is actually a stand, so you will be able to use your iPhone when it is placed on it. If you prefer a flat laying pad, then you can also go for this Samsung Charging Pad.
New Bee Sturdy 2-in-1 Headset Holder & Wireless Charger Pad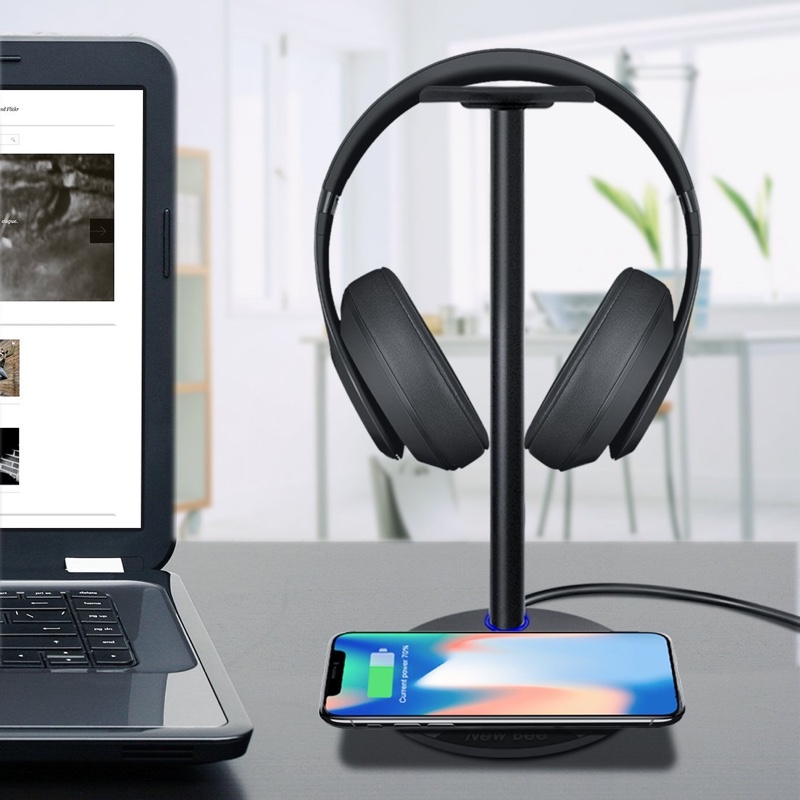 If you are looking for something more than a wireless charging pad, then New Bee's Sturdy 2-in-1 headset holder and wireless charging stand is a great option. It deserves its spot in this list of top wireless charging pads because it is a unique and creative solution for those who are looking for a multipurpose wireless charging stand for their desk. You can buy it for just $13.99.
Disclosure: iOSHacker may receive a commission if you purchase products through our affiliate links. For more visit our privacy policy page.