If you're looking for a simple yet effective solution to power and charge all of your devices from a single outlet, then you might want to read this article until the last word.
Today we are reviewing the Ugreen 100W DigiNest Pro Charging Station. This small GaN technology-equipped charging station is capable of providing power to and charging up to 6 different devices at the same time. It can provide up to 100W of output from four of its USB ports.
DigiNest Pro is essentially designed to replace your traditional power strip. So does it live up to the expectations? Keep reading to find out…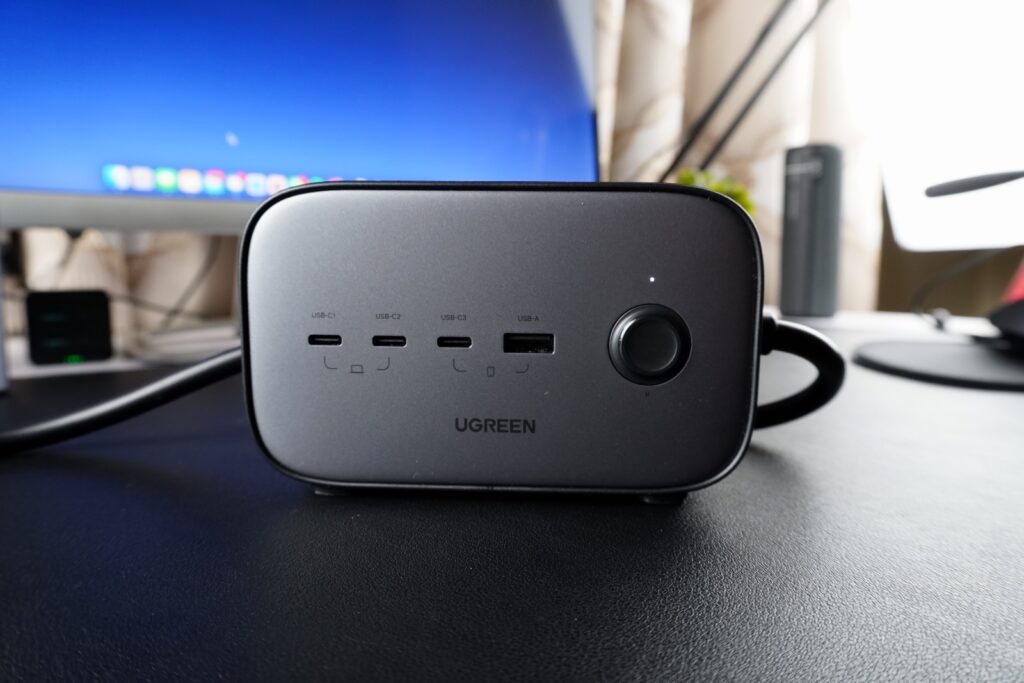 The Ugreen 100W DigiNest Pro features three USB-C ports and a single USB-A port. When it comes to power delivery you can expect 100W output from two of the USB-C ports when a single port is in use. When two ports are in use, the power is divided between the two PD ports. According to Ugreen, you can charge a 14-inch MacBook Pro from 0% to 51% in just 30 minutes using this charger. You can also use this charging station to power a 16-inch MacBook Pro at full capacity.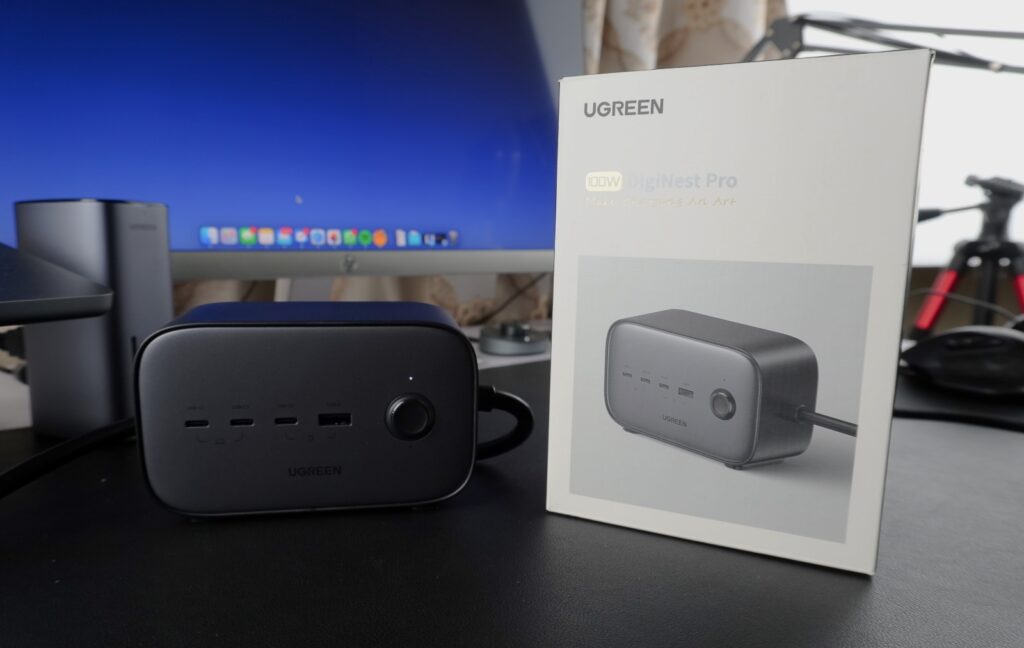 The third USB-C port and the USB-A port are capable of providing 22.5W power to the plugged-in devices, making them ideal to charge devices like the iPhone, iPad, and AirPods.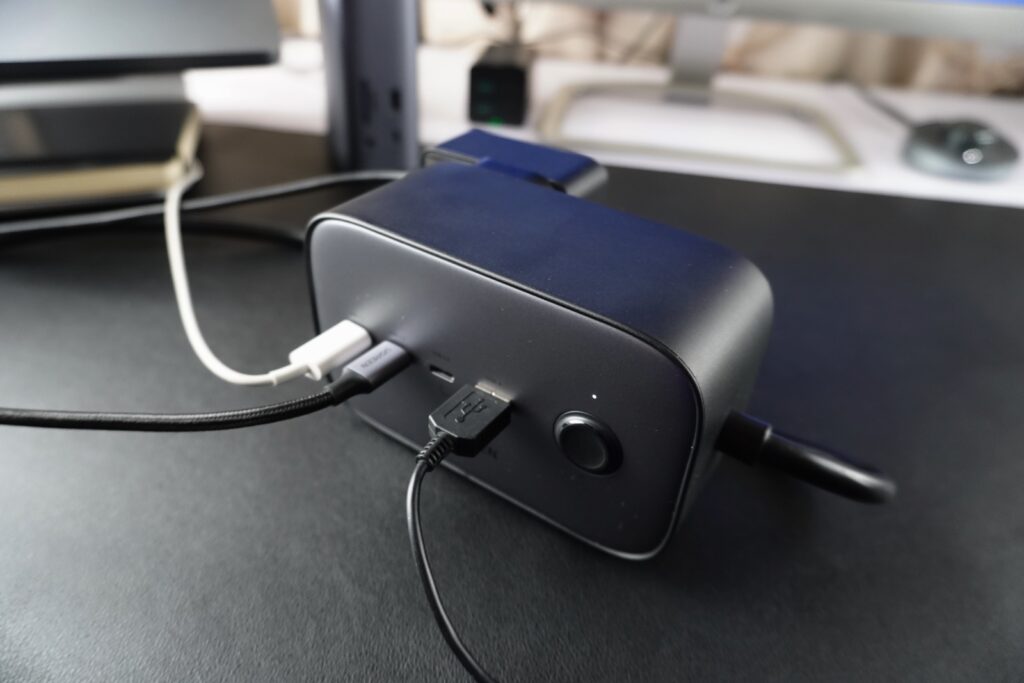 In addition to the USB-C and USB-A ports, which are found at the front of the device, users also get access to two AC outlets. The AC outlets are available on the back of the device. You can use these AC outlets to plug any AC appliance that takes below 2000W output. This includes computer chargers, external monitors, displays, lamps, projectors, printers, and even electric kettles.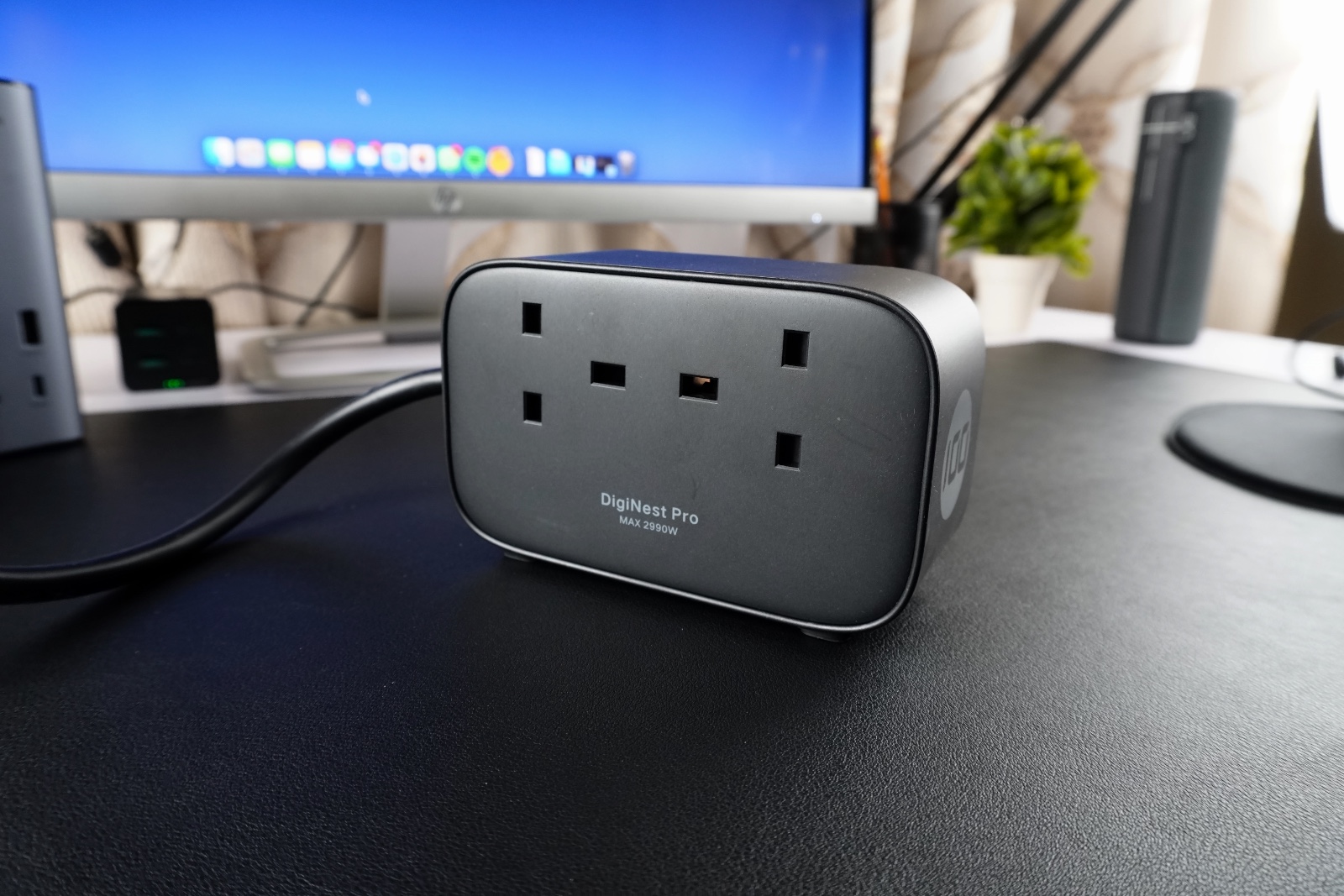 The Ugreen 100W DigiNest Pro takes care of your devices and safety thanks to its Safe Protection and Smart Power Distribution features, which make sure only adequate power is delivered to your devices. This eliminates the risk of electrical damage to the devices. The heat-dissipating design also helps in making the device more efficient and safe.
The charging station is powered by a 1.8m or 5.9ft cable, which you can plug into any wall outlet to provide power to your devices.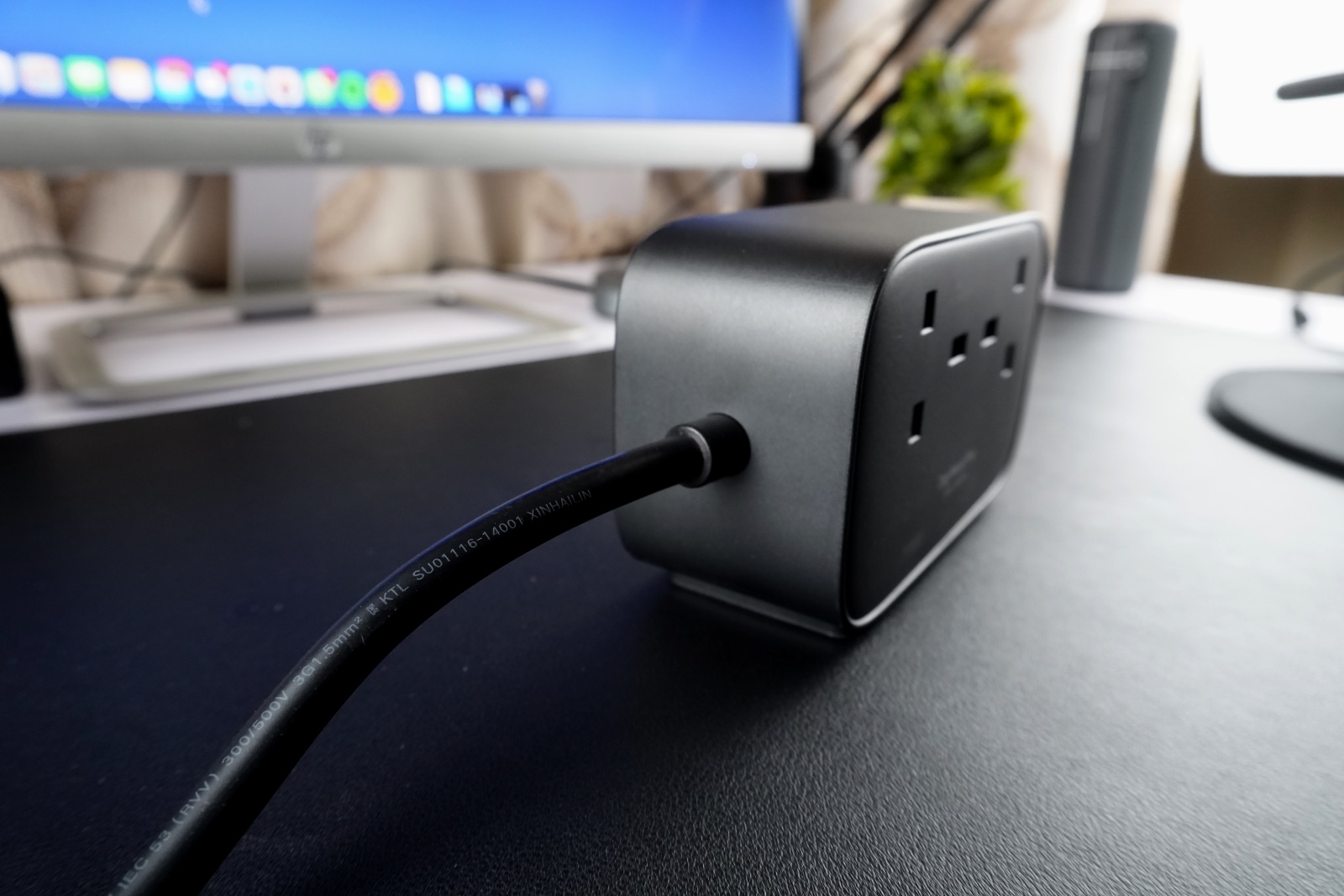 On the front, you get access to a power button, which lets you quickly turn on and turn off the charging station. This is a great feature, as it gives you full control over the charging device and lets you turn the charging station off without unplugging it from the wall outlet. There's also a white LED light that indicates that the charging station is on. The light turns off to signify that the charging station has been turned off.
When it comes to look and feel, the Ugreen 100W DigiNest Pro charger has my full marks. This charger looks great thanks to its space grey and black exterior. The layout of the USB ports at the front and the placement of the power button all look great. The device carries minimal Ugreen branding on the front that actually complements the design.
Apart from looks, a practical thing that I like about the design of this charging station is its silicone feet, which provide it good amount of stability when placed on a desk. This sort of solid stability can be appreciated when you are trying to plug in a charging cable to the charging station and it does not move around all over the desk.
In order to test the Ugreen 100W DigiNest Pro charging station at full capacity, I replaced it with the traditional power strip that was providing power to my desk setup. Now I am exclusively using this charging station to power my 27-inch external monitor, 16-inch MacBook Pro, Bose Smart Speaker, and when running low on power to charge my iPhone, iPad, and AirPods.
I am happy to report that this charging station handles all of these devices like a champ. It is able to deliver the necessary power to all my devices without getting hot. The 1.8m cable is long enough so it reaches the wall outlet without any trouble. This gorgeous-looking charging station is aesthetically pleasing, which means it is a thousand times better than the ugly power strip I have been using for the past many years. This also means I can put this charging station in a place where it is visible, instead of hiding it under the table like a traditional power strip.
Overall Ugreen 100W DigiNest Pro Charging Station is an impressive product. If you are a professional who wants to declutter his or her desk and place a functioning charging station to power multiple devices, then getting it at the price it is available at is a no-brainer.
You can buy the Ugreen 100W DigiNest Pro Charging Station for £89.99.
We also recommend that you check our detailed review of the Ugreen 65W DigiNest Cube to see which of the two charging stations is best for your needs.