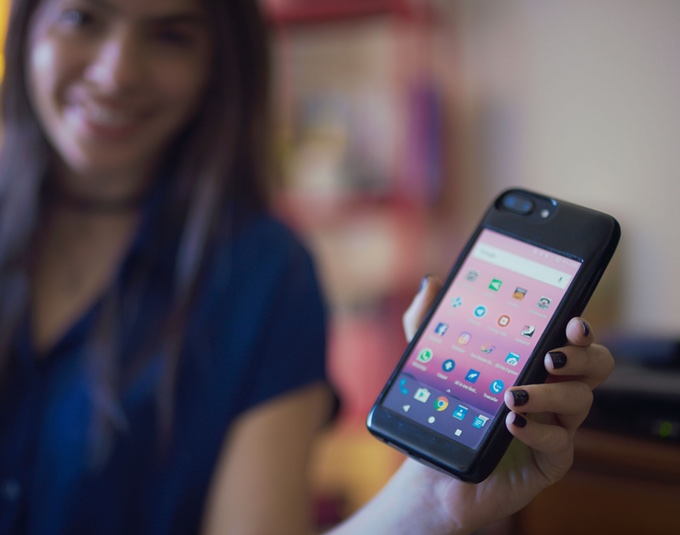 As much as I love the iPhone, there are some features that I just simply love about Android, mostly in the customization aspect. Eye is an upcoming iPhone case currently being funded on Kickstarter that brings the best of both worlds to your iPhone. The most prominent feature is the 5″ 1080p AMOLED display on the back. Not only is this resolution better than the iPhone 7's screen, but this screen runs Android 7.1 Nougat.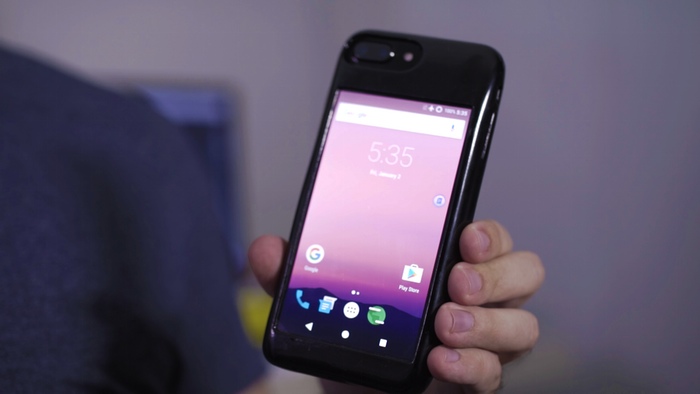 Yep, that's right. This isn't custom software meant to be a simple add-on to your iPhone. This is a full-fledged Android phone. On the back of your iPhone. Still not convinced? It gets even better! It features a micro SD slot supports up to 256GB, two SIM trays (which, when you combine this with your iPhone's SIM, allows you to have up to three separate phone numbers), Qi wireless charging, open NFC capabilities, 2800mAh of extra battery, a 3.5mm headphone jack for people stuck in the past, an always on display, an IR blaster and receiver for controlling your TV and other IR devices, a metal tag for mounting it in places like the car, and the ability to see the rear camera on the second display, making it ideal for selfies. Yup. All of those features are in a single case.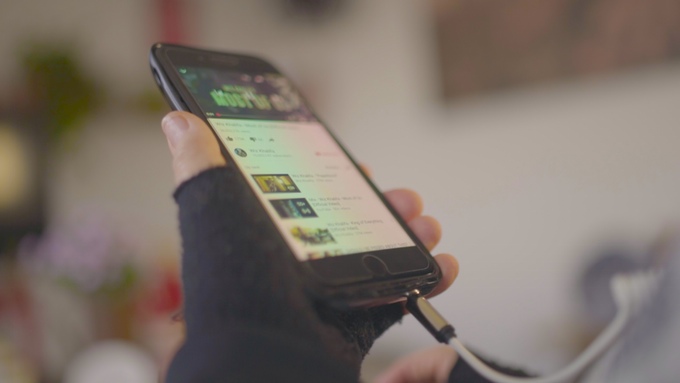 Personally, I absolutely love this idea. I like Android, but at the moment, I would never switch my main driver from an iPhone to an Android device. If the Eye lives up to everything it's claiming, it would allow me to enjoy some of the conveniences of Android while still allowing my to have my iPhone as my daily device. The only thing I wish the Eye had was more of a premium look: judging by the pictures, the shell seems a bit cheap, however, I can't say that for sure, as I haven't seen the device in person.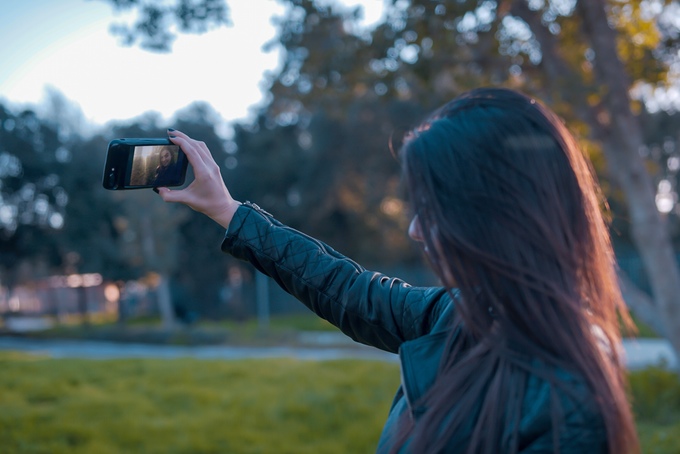 If Eye's Kickstarter campaign is a big success, they do have some stretch goals, that, believe it or not, will add even more features to the case. Some of these include a 10000mAh battery instead of a 2800mAh, IP67 waterproofing, more premium materials, such as wood and leather, and perhaps most intriguing, even more operating systems; Ubuntu OS and Windows 10 mobile OS. Those operating systems would be including Android, so assuming they reach $15,000,000 in funding, you could have 4 mobile OS in your pocket. That's pretty impressive!
A few other things I like about this case is that, first, it uses a Lighting port. Lots of battery cases use micro-USB, making all those Lighting cables of yours useless unless you don't want to charge your case. With the Eye, you don't need to change your routine at all. Eye will also be supporting the next iPhone (i.e. iPhone 8, iPhone X) so if you are afraid to back them because you're planning on upgrading your phone, you can feel confident that the Eye will support your new iPhone one month after it is released.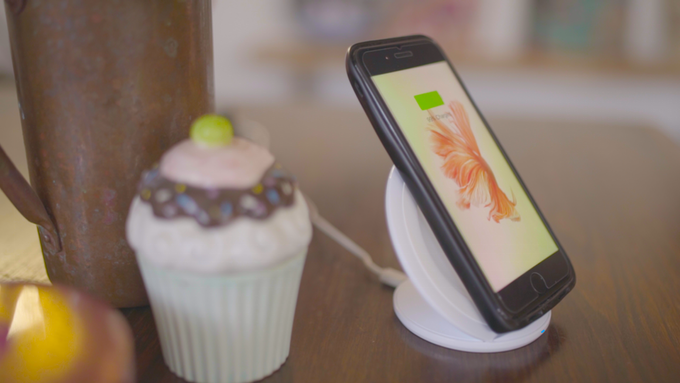 You can check out their Kickstarter campaign to help fund the project, and if you donate $95 or more, you can get one heavily discounted; the retail price should be $189. Their goal is $95,000 and their deadline is April 15, 2017.
What do you think of the Eye case? Does it appeal to you? Have any good uses you think you could get out of it? Let us know in the comments down below!