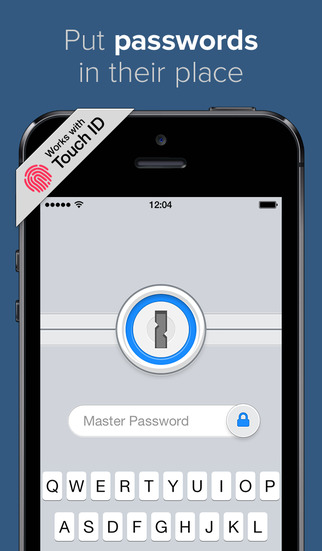 One of the most popular and infinitely useful productivity app for iOS, 1Password has gone free on the App Store. The new version of the app takes full advantage of the new features in iOS 8 with better integration, and requires iPhone and iPad users to run iOS 8 to update or download the latest version. This integration adds several new and useful features to the app. It offers free upgrade to existing users as well.
Apart from being free the 1Password version 5.0 brings support for iPhone 6 Plus, iPhone 6 and iPhone 5s's Touch ID button enabling users to login to their favorite apps and websites with the fingerprint scanner. Another great addition brought in this update is full support for mobile Safari as 1Password has integrated a Safari extension that lets users enter passwords and fill forms while using the web, without ever leaving it. Touch ID feature also works in Safari.
1Password now supports your favorite apps as well and even updates your password automatically when you change it using any application.
If you are running iOS 8 then you can simply head to the App Store on your device and download 1Password for free. If for some reason you are not running the latest version of iOS then you can download 1Password using iTunes. You won't be able to sync it to your iPhone, iPad or iPod touch until you upgrade to iOS 8.