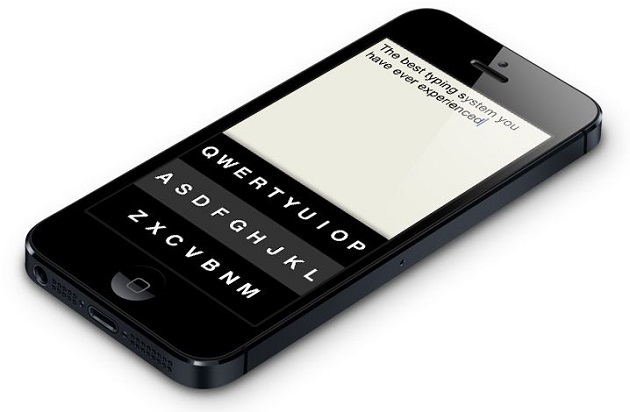 Apple added support for third-party keyboards with iOS 8 and since then a plethora of third-party keyboards has become available to download on the App Store. One of the many new features of iOS is its support for third-party keyboards, which means you can download and use keyboards from different developers that can feature a different style, look and functionality.  To make it easier for you to learn about all the iOS keyboards that are available right now we have created a list, which will help you in choosing the right third-party keyboard one for yourself.
First published in September 2017, This post was updated on 22 April, 2017.
Swype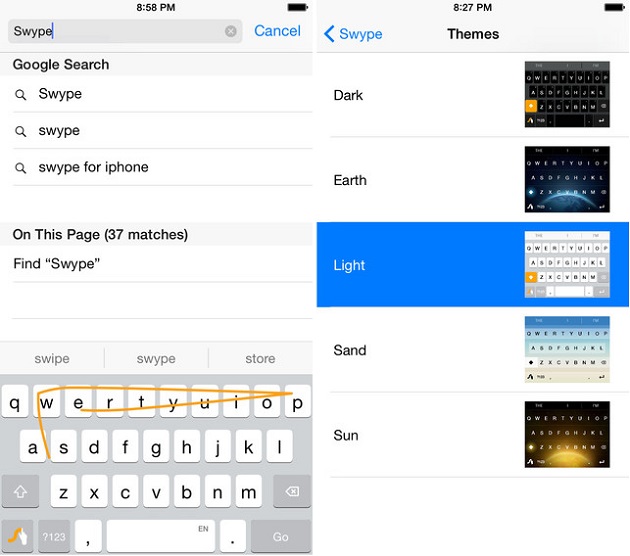 When it comes to third-party keyboards Swype is a more familiar name than any other options mentioned here. It has been available for other platforms for years and now it has finally arrived on iOS. As its name suggests you can input words by swiping your finger on the keys. Once you get used to using Swype it can make typing faster and easier for you. Swype for iOS learns from usage and gets smarter as you use it. It also offers 5 themes that make the iOS keyboard more beautiful than ever. Swype supports multiple languages including English, French, Spanish, German and Italian. You can get Swype for $0.99 for your iPhone, iPad and iPod touch.
Also read: How to install or remove third-party iOS 10 keyboard on iPhone or iPad
Minuum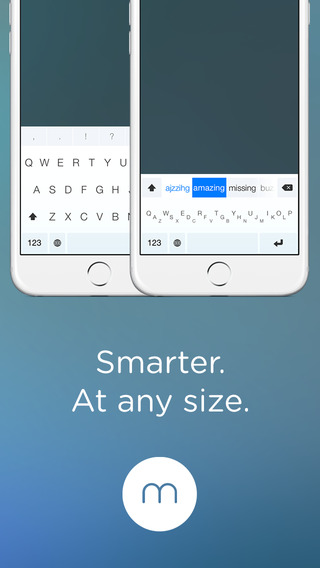 The Minuum keyboard for iOS tries to minimize the real estate the keyboard takes while giving users more control over features like autocorrect. It features two different modes, one is the usual qwerty mode while other is the mini mode, which are interchangeable with a swipe up or down. The full keyboard features a simple whitish design and a dedicated suggestion bar that learns from user's inputs. The mini keyboard mode saves the screen size so you can see more. See Minuum in action in the demo video below. You can download it for $1.99 for your iPhone or iPod touch. If you like it then better hurry up as it is available at an introductory discount price and will go up to $3.99 later.
SwiftKey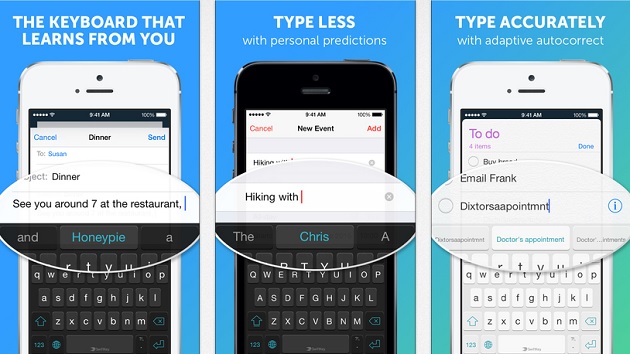 SwiftKey is a very much like the Swype keyboard but has a unique look and style. You can type in words by swiping your finger across the keyboard, reaching keys. It also displays a suggestion bar that also learns from you. A very nice feature of this tweak is that it allows users to simultaneously type in two different languages without changing any settings. SwiftKey currently supports six languages including English, Portuguese, French, German, Italian and Spanish. It is available for iPhone, iPad and iPod touch running iOS 8+ and can be downloaded for free.
Fleksy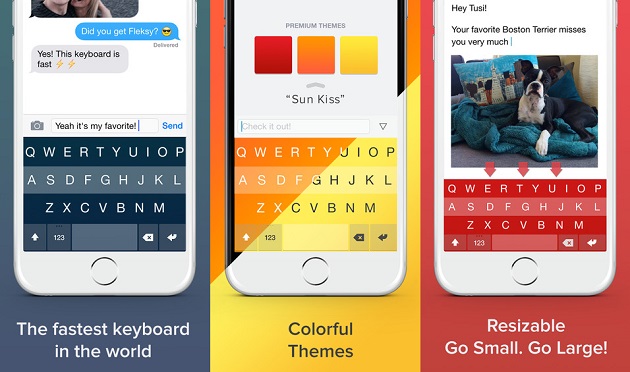 The Fleksy keyboard for iOS claims to be the fastest keyboard in the world and brings features to back that claim. Apart from speed it also offers a number of themes and customization options that make it worth having. You even get to resize the keyboard to match your preference, something that will be a lot more useful on devices with smaller screens. Fleksy features swipe gestures for typing, adding punctuation and deleting words. You can download Fleksy on your iPhone or iPad for $0.99 using the link below.
TouchPal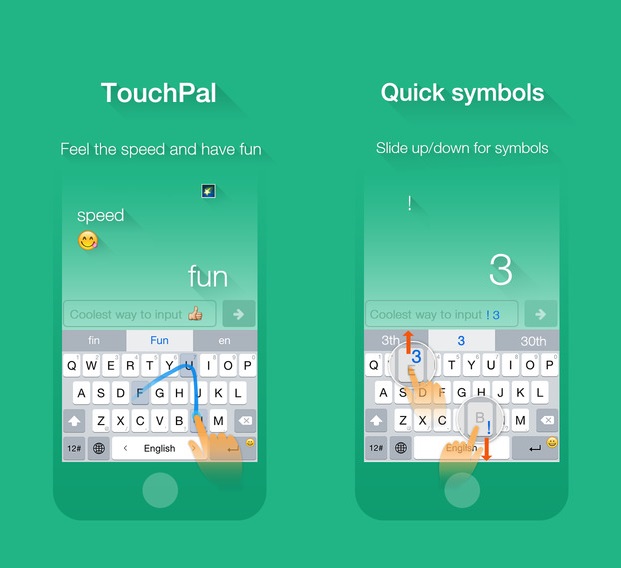 The TouchPal keyboard is unique as unlike other keyboards it allows users to type in whole sentences without lifting their finger, in a continuous swipe. It packs 'mind-reading prediction' feature that predicts what you are going to type next. TouchPal also learns your writing style that helps it in making the predictions. It includes a number of themes allowing users to personalize their device's keyboard. You can get TouchPal for free from the App Store. It supports both iPhone and iPad.
TextExpander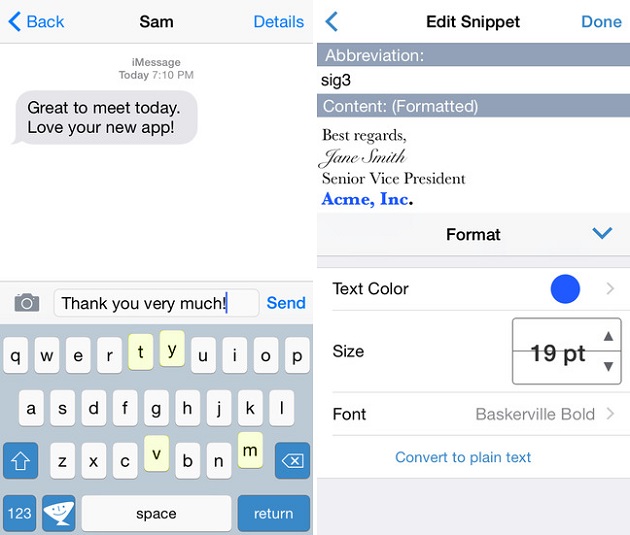 The TextExpander keyboard for iOS expands the functionality of the iOS keyboard by allowing users to enter shortcuts through frequently used text, for example you can enter a frequently used longer message by simply typing a short word instead of typing the whole message manually. The keyboard has many features such as ability to correct typos automatically, insert date using short "ddate" (among other things), add predefined groups for autocorrect, accented words and more. You can download TextExpander for $4.99 for both iPhone and iPad using the link below.
KuaiBoard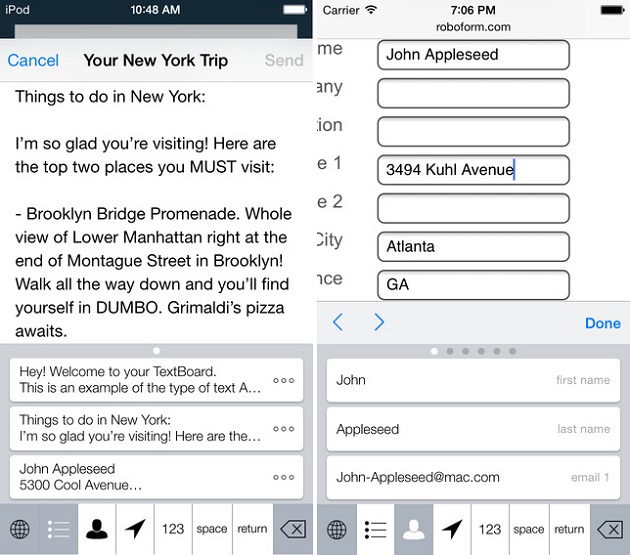 KuaiBoard is different from other keyboard options mentioned in this article in many ways. It uniquely allows users to quickly enter frequently used information such as billing info, addresses or signatures in a few taps. You can create templates and enter the by simply accessing a dedicated section of the keyboard. Apart from that KuaiBoard also has Meboard feature, that allows you are import contact information stored on your device so you can easily fill out online forms. It even allows you to easily share your current location with a simple tap. KuaiBoard for iPhone and iPad is available at a 50 percent off price of $1.99 at the link below.
Also read: How to install or remove third-party iOS keyboard on iPhone or iPad
Update: An earlier version of the article had a spelling mistake for Fleksy keyboard's name. The error has since been corrected.