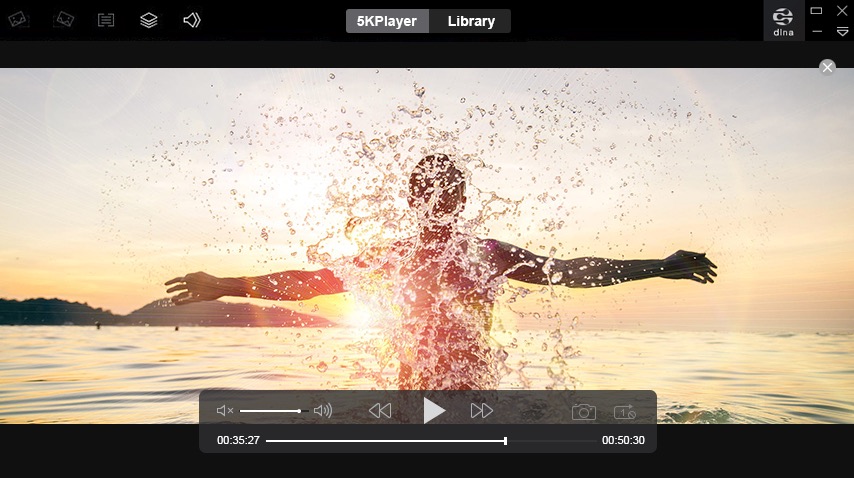 If you are looking for an all-in-one and powerful media player for your Mac, then look no further than 5KPlayer. This multi-purpose multimedia player for desktop makes it possible for users to play and enjoy different types of content on their Mac or Windows PC without any hassle. 5KPlayer is the perfect media player for the Internet age, as it not only allows users to play video and audio files but it can also be used to stream audio as well as download online videos from popular websites.
With 5KPlayer for Mac you can play high definition videos on your computer. This powerful media player can easily play UHD or 4K, 5K, 1080p, HD and DVD videos. It supports a wide range of video formats including but not limited to MP4, MOV, M4V, 3GP, DVIX, FLX, H.264, H.265, MKV, WMV, Xvid and more. The support for long list of formats means you are not limited to using any single format and don't need to install multiple media players just to play a video file with odd file format.
5KPlayer offers strong support for audio files, as it can be used to play audio files in MP3, AAC, FLAC and APE formats. You can also listen to live radio. It even allows users to wirelessly stream audio and video files through AirPlay & DLNA without any quality loss. In fact you can also AirPlay mirror your iPhone or iPad's screen to your computer using this application.
With DLNA streaming feature of the 5KPlayer users can easily stream music and movies from their Mac or Windows PC to an Android device, Android TV, Smart TV or other DLNA compatible devices wirelessly. That's not it, as you also get the ability to beam your music and videos from an Android powered smartphone or tablet to your computer from local library or from DLNA enabled apps. 5KPlayer can also turn your computer into a media server and allow you to stream your favorite movies from your Mac to devices like PlayStation or Xbox.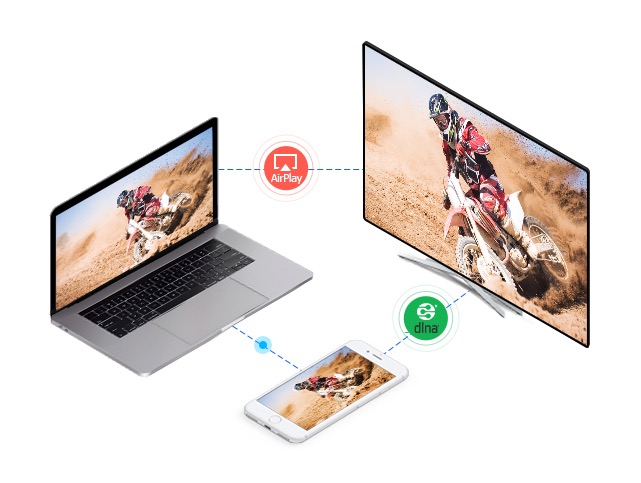 5KPlayer is not limited to playing content only as it can also be used to download online videos and music videos from popular video sharing sites like YouTube, Dailymotion, Vimeo and more. From preferences, you can also choose a default format in which your downloaded videos will be saved into. And with its DLNA streaming support you can stream the downloaded content directly to your DLNA compatible devices, which is very convenient.
Other features of this Mac application include screen mirroring for iOS devices, screenshots, subtitle support, auto updates and much more.
5KPlayer is a well designed and user friendly application that despite being powerful and full of features does not seem overwhelming to use. It has an intuitive user-interface that you can get used in no time, offers a wide range of customization options and preferences, and has keyboard shortcuts that make performing different tasks on the application almost effortless.
5KPlayer is a free application that you can download on your macOS or Windows powered PC here.