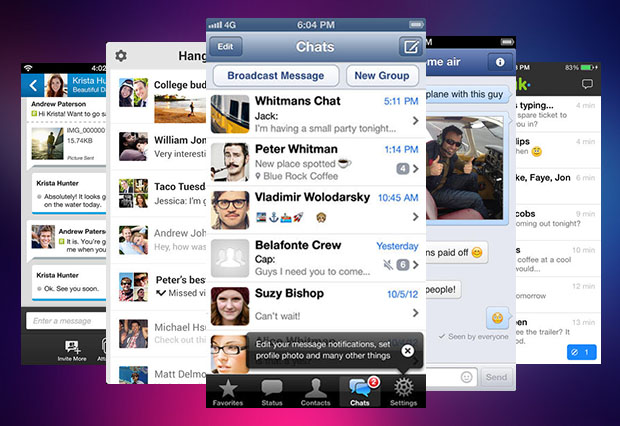 If you have an iPhone then chances are that you are always connected to the internet whether you are present at your home or on the move. The always accessible internet connectivity means you can ditch SMS and MMS services from your carrier in favor of messaging apps that allow users to send messages, pictures and even videos for free using the internet connection.
In this post we are going to tell you about the best messaging apps that are available for iPhone and iPad, which you should download and use right now. The apps are listed without any particular order.
WhatsApp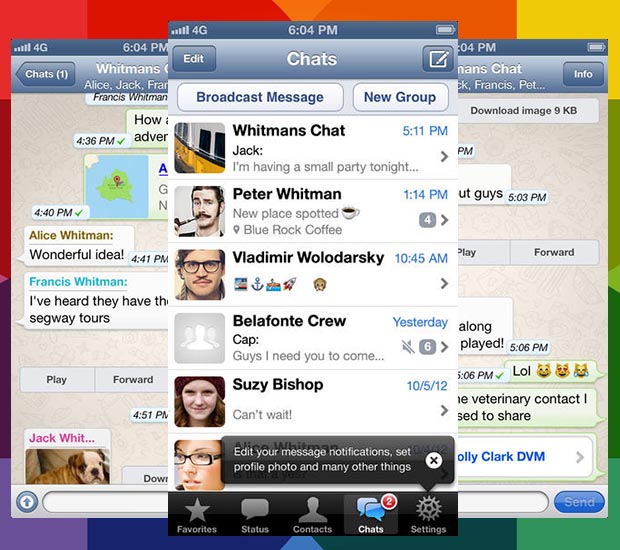 WhatsApp is the most popular messaging app that is used by millions. Like most apps on this list the WhatsApp is also available on all major platforms including Android, Windows Phone, Blackberry and others meaning no matter what device your friends use they will be able to download this app. One of the best features of WhatsApp that make it better than others is users can connect with their family and friends using their mobile number. Also you don't have to send add request to users as anyone in your contact list will automatically appear in your WhatsApp list. You can send texts, share photos and videos and more with this application. It is not available for iPod touch.
Download WhatsApp: Free
Google Hangouts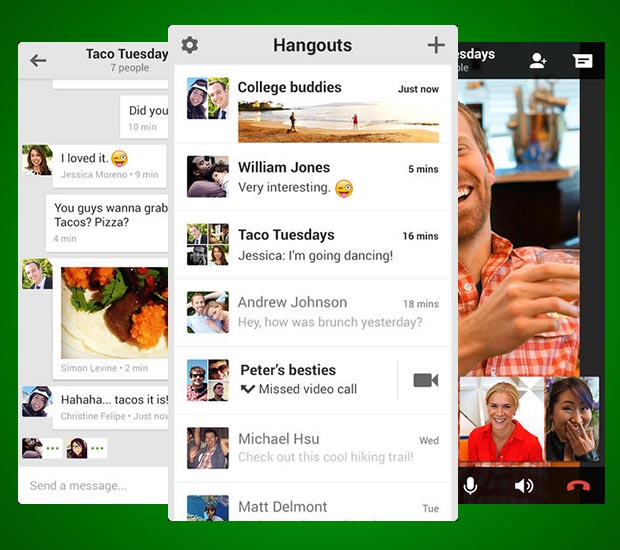 The Google Hangouts app for iPhone is perfect for those who use Gmail or Google Plus's built-in chat service to communicate with their family and friends. The Google Hangouts app is available for Android and iOS as well as on the web through Gmail making it accessible to almost everyone. You can send text based messages, share pictures and videos and other stuff using this application. One of the biggest advantage of this app is that you can have a chat and share stuff with a friend who is using a computer from your iPhone. Google's Hangouts app also allows users to make voice calls using Google Voice as well as have group video calls and conversations.
Download Hangouts: Free
Facebook Messenger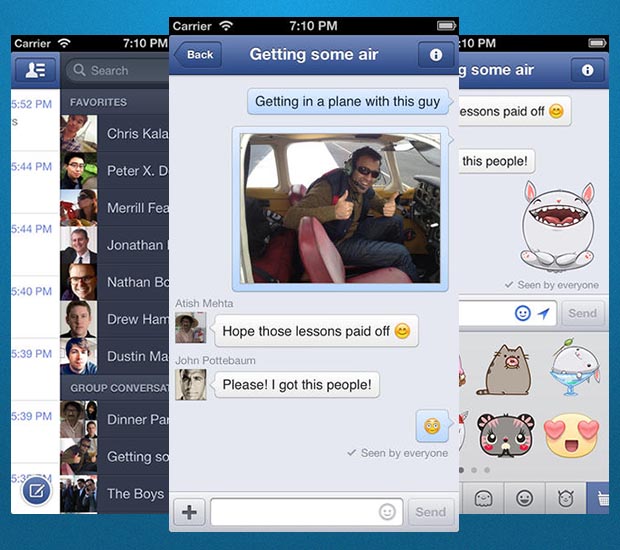 Almost everyone has an account on Facebook, which automatically makes them member of the Facebook Messenger service. If all of your friends are on your Facebook account then Facebook Messenger is the best messaging app for you. With this app you can chat and share different files with your Facebook friends. Facebook has recently announced that Facebook Messenger apps will soon be getting new features such as phone number support and  a new design for iOS 7, which will make this app even more useful. Features include group chat, voice messages, push notifications, read indicator and more.
Download Facebook Messenger: Free
BBM for iPhone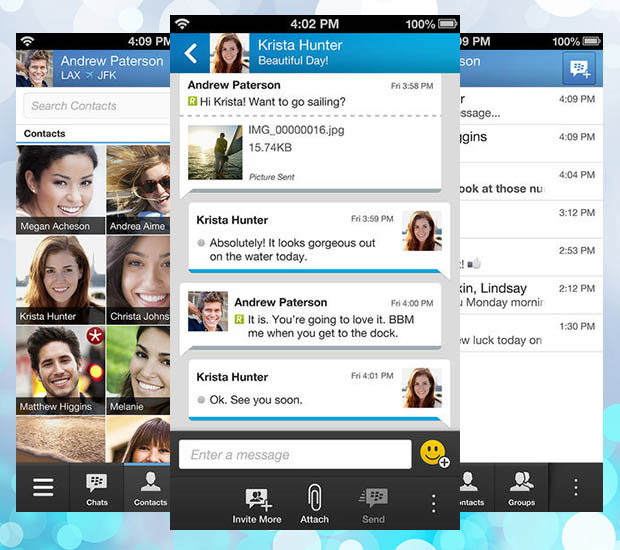 If you were a Blackberry user before getting an iPhone or you have many friends and colleagues who use BBM then its the perfect app for you. It not only enables users to have conversations with Blackberry users but it also allows users to connect with Android users. Features include BBM profile, delivered and read reports, image sharing, file sharing, privacy features and more. It is not available for iPod touch.
Download BBM for iPhone: Free 
Kik Messenger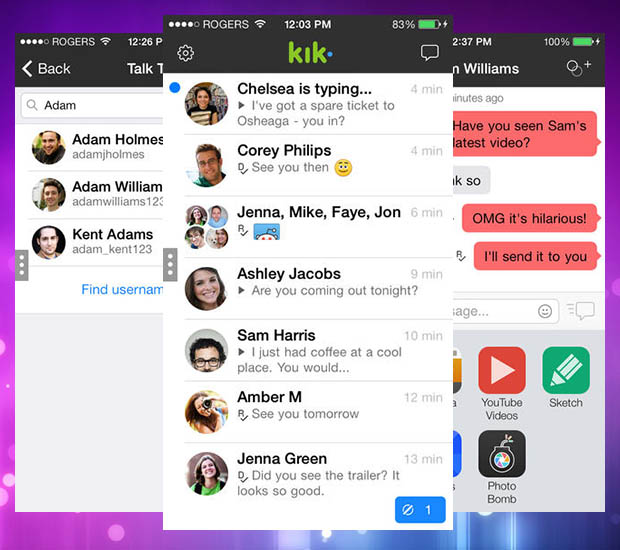 Available on all major mobile platforms Kik Messenger is used by over 80 million people. Kik Messenger takes a different approach then WhatsApp and makes users connect with each other with their unique Kik username instead of their phone number. The messenger features simple iOS 7 inspired look and has all the features that are expected from one of the best messaging apps out there.
Download Kik Messenger: Free
Bonus: iMessage
If all or most of your friends are iOS users then there's no point in looking elsewhere as iMessage, which is available as a stock app on all iOS devices one of the best messaging apps out there. Its biggest flaw is that it is available on Apple devices only and allows iOS to iOS or iOS to Mac conversations. Users can share photos and videos and have group conversations with their iMessage buddies. You don't have to add anyone to iMessage and one its best features is that it automatically sends the message to the phone number if internet is not available. In iOS 7 users can block people from contacting them through messages.
iMessage: Stock app
Have a favorite messaging app that we did not mention? Keep the conversation going in the comments section below.