If you are looking for the best money transfer apps for your iPhone, then we have the perfect apps for you.
These apps allow iPhone users to make quick money transfers to their family and friends. In addition to money transferring facility these apps also offer other useful features like ability to make in-store and online payments, currency conversions, investments and more.
Read on to learn about the 6 best money transfer apps that you can download on your iPhone right now.
Best money transfer apps
These are the best money transfer apps that are available for iPhone in the App Store.
1. Paypal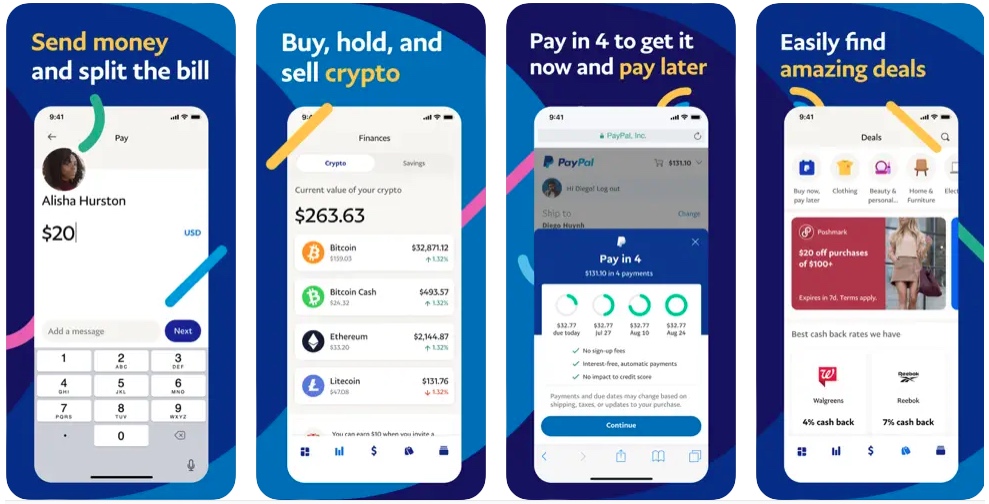 Paypal is a household name when it comes to money transfer services. This app makes it easier for users to securely make payments and transfer money to family and friends with ease. In addition to conveniently transferring money to other Paypal users you can also use your Paypal account to pay for products and services online, trade crypto, pay bills and much more.
In addition to the official iPhone app you can also manage your account on Paypal.com website. You can download Paypal app for iPhone from the App Store using the link below.
2. Ria Money Transfer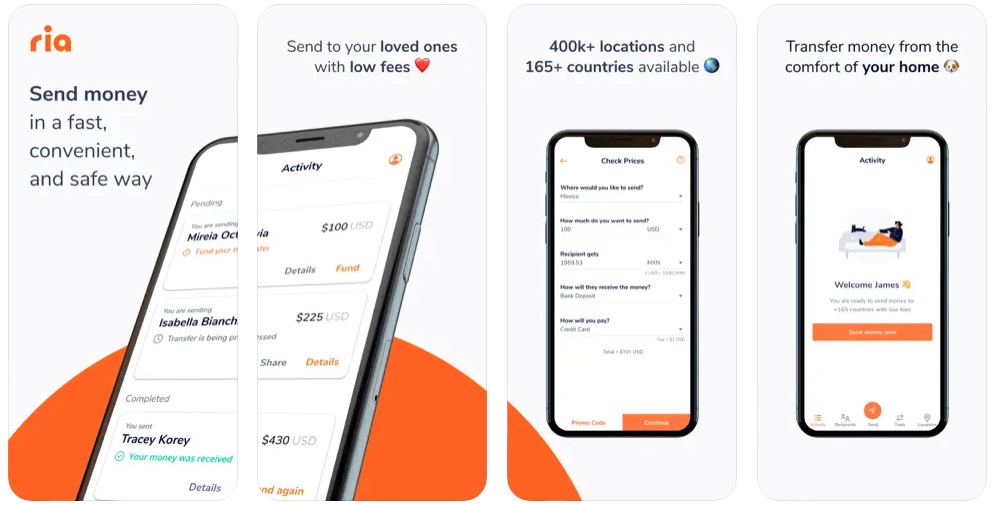 Ria Money Transfer is an international money transfer service that makes it easier for iPhone users to safely and reliably transfer money worldwide. With this app you can transfer money to your family or friends no matter where in the world they are and they can receive it in over 507,000 locations in over 160 countries.
The best thing is you can perform all of these actions right form the Ria Money Transfer's iPhone app. One of the most important selling point of this service is that it offers great rates and low fees.
You can download the Ria Money Transfer app for free from the App Store from the link below.
3. Wise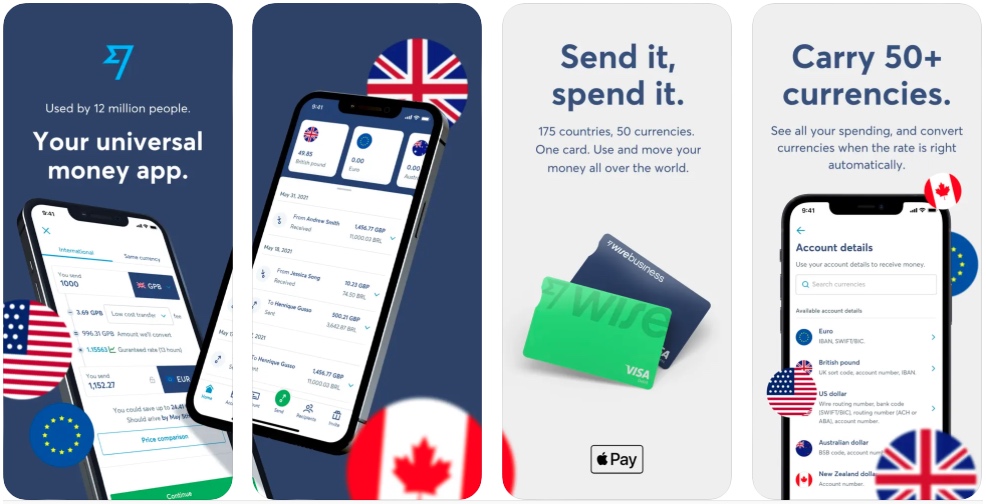 Wise (formerly known as TransferWise) allows users to send, receive, spend and convert money. The app also provides users with bank accounts in multiple currencies, which they can use to receive payments. This makes Wise perfect for travellers, immigrants, freelancers and organizations who have to make international payments.
Wise is available in over 80 countries and offers instant transfer. You can also get a physical and digital debit card on Wise and add it to your Apple Wallet for quick payments. The service supports over 50 currencies and allows users to convert and hold currency in all of them.
You can download the Wise app using the link below.
4. Payoneer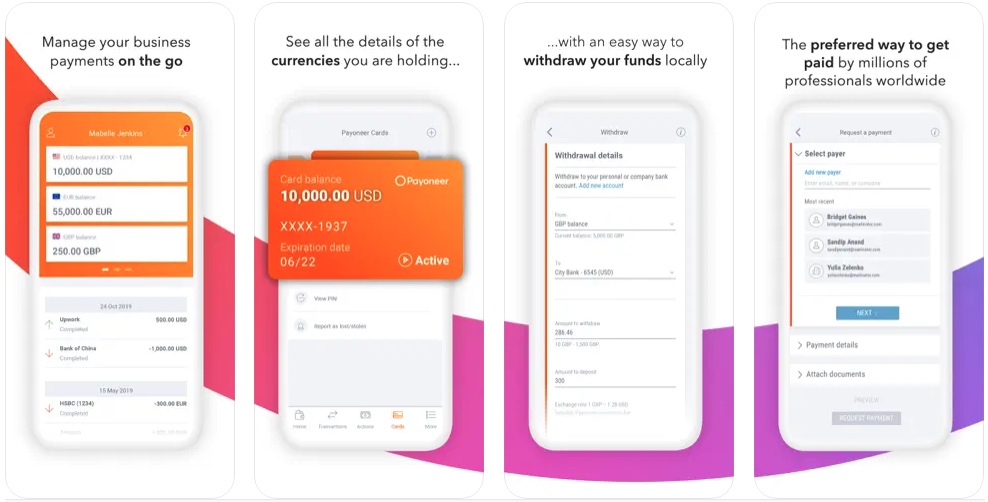 Payoneer app allows users to send and receive payments in multiple currencies with ease. This is a great way for freelancers to get paid as they can receive money in USD, EUR, GBP and more. Once money is received Payoneer customers can send it to other Payoneer users or withdraw them to their local bank account. Payoneer also issues physical debit cards to its users, which they can use to shop online and in-store as well as withdraw money with through ATMs.
You can download the Payoneer app from the App Store using the link below.
5. Xe Currency and Money Transfer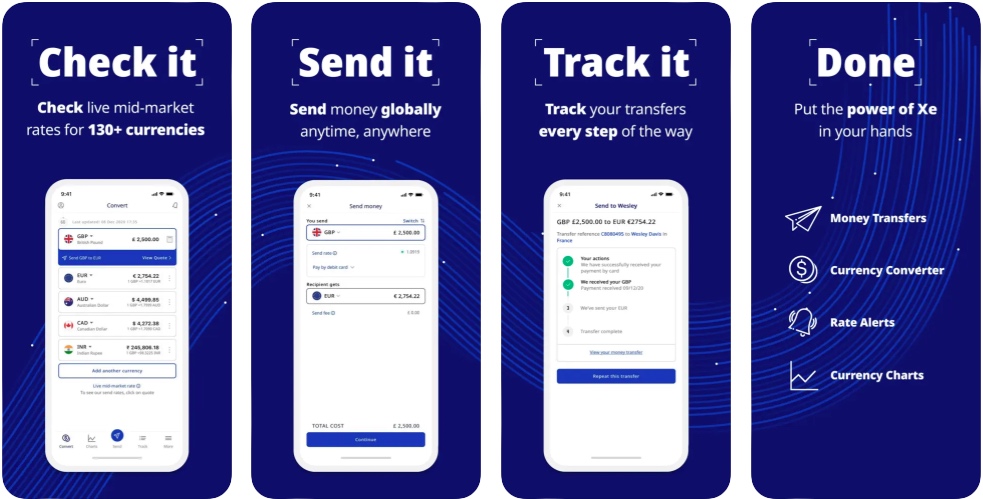 Xe app is great for those who want to transfer money abroad. This app lets you check live market rates for various currencies and features a built-in currency converter that lets you check currency rates in real time.
WIth Xe app you can send money in minutes, track your money transfers, get rate alerts for various currencies and more.
You can download the Xe app from the App Store using the link below.
6. Revolut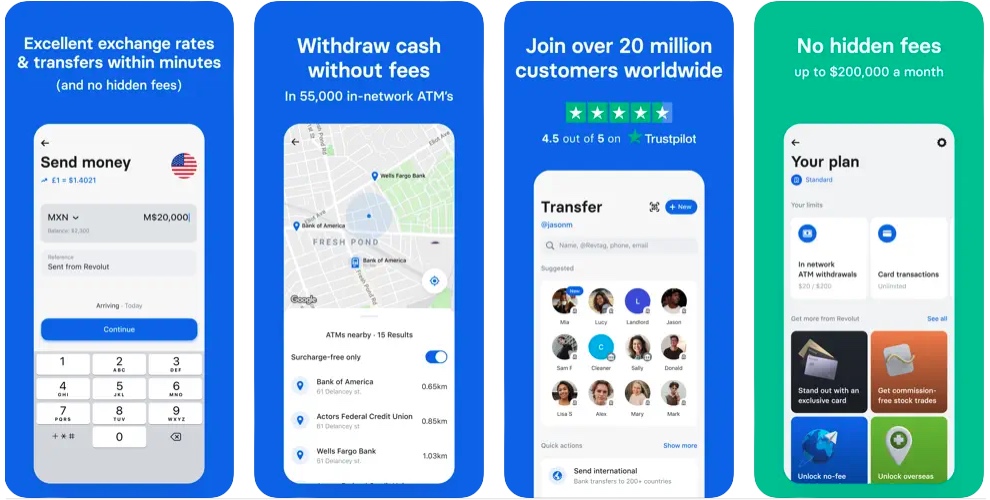 Revolut is an all in one app that allows users to store, send and spend money all in one place. With Revolut app you can spend your money in store, exchange it in other currencies and invest in stocks. Revolut offers quick payments allowing users to receive money from over 30 countries instantly. Revolut users can also get a both physical and virtual debit cards and use them to make online and in-store payments.
You can download Revolut app from the App Store using the link below.
There you have it folks, these are some of the best money transfer apps for iPhone that you can download in 2022.
Disclosure: iOSHacker may receive a commission if you purchase products through our affiliate links. For more visit our privacy policy page.