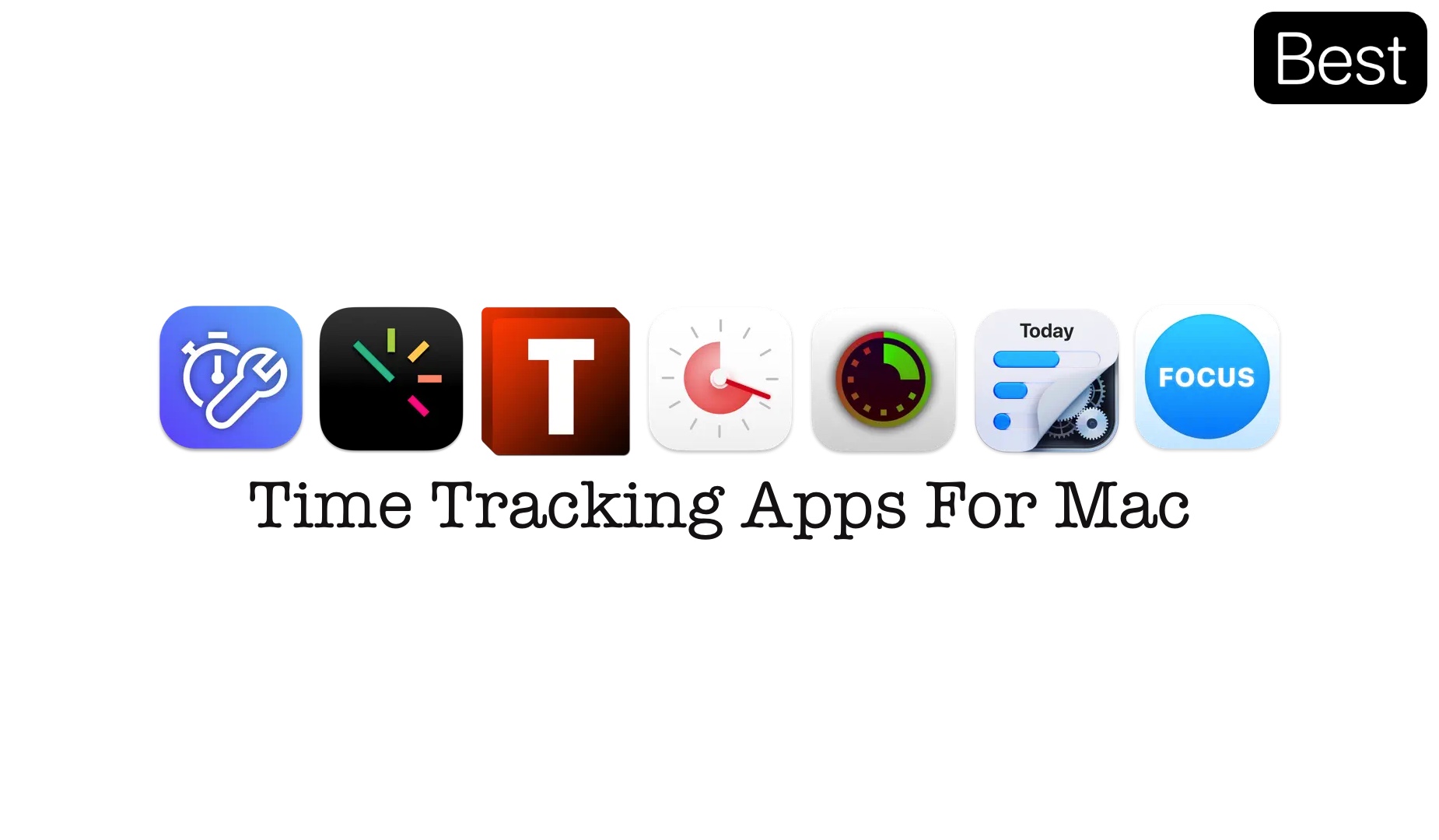 In this article, we discuss the best time tracking apps that will cheer you on as you navigate the world of productivity and efficiency.
You've got a million tasks on your plate, and time seems to be slipping through your fingers like sand. Procrastination and distractions lurk around every corner, just waiting to pounce on your productivity.
What do you do in this situation? Not procrastinate? If only it were that simple!
Let's face it – procrastination is practically part of our DNA. Whenever I sit down to work, my fingers magically find their way to Instagram, or my mind whisks me off to a dreamy little bookstore café on the sun-kissed shores of Greece.
And if you're anything like me, you've probably mastered the art of finding delightful distractions in every nook and cranny of your surroundings.
But here's the good news, fellow Mac warriors, the cavalry has arrived in the form of working hours tracker apps.
Mac Time Tracker Apps: The Key to Mastering Time Management
If you find yourself juggling deadlines, managing multiple projects, or simply seeking a way to optimize your workday, then what are you waiting for?
Life is too short to be buried under a mountain of uncompleted tasks. Reclaim control over time, transform from a mere mortal to a productivity wizard, and make your work-life balance as smooth as butter.
With the following best time-tracking apps for Mac, equip yourself with tools that'll let you squeeze the most out of every minute. Let's go!
1. WorkingHours

WorkingHours is like having your own personal time guardian, making sure you stay on track and never miss a beat. But what sets this working hours tracker app apart from the rest?
It's all about being effortlessly cross-platform and working smoothly with your favorite Cloud storage services like OneDrive, Google Drive, Dropbox, iCloud, and WebDAV.
Now, nobody likes fumbling around with apps during the flow of work. This is why WorkingHours lets you start, pause, and stop your working time without even opening the app.
Moreover, if you make any mistakes, the best time tracking app lets you edit your work units afterward, ensuring that nothing stands in the way of your perfectly tracked time.
You get to assign tasks or tags to your work units, organize your work, utilize data export options, spot trends, identify patterns, and more to ensure productivity.
Download WorkingHours Mac Time Tracker App now.
2. Session

Feeling overwhelmed by tasks? Session time tracker app for Mac is here to create zen-like productivity sessions that'll help you conquer your to-do list one task at a time.
Session guides you to work in productive sessions, blocks distractions, and tracks your time with ease. Inspired by the renowned Pomodoro technique, Session lets you allocate time blocks for intense focus. 25 or 45 minutes.
And that's not all, folks. Say farewell to distracting websites and apps during your sessions, as Session magically blocks them from your sight. Once your session is over, the websites return like loyal companions, ready for your attention, making it one of the best time tracking apps.
But it's not all work and no play. Session reminds you to take breaks and recharge, so your brain can work its magic in the background.
Download Session Mac Time Tracker App now.
3. Caato

Who said time tracking had to be dull?
Caato Mac time tracker app adds a splash of color and joy to your work hours, turning time management into a delightful journey. With just a click, you'll be on your way to tracking every precious second of your work.
One of the best time tracking apps, Caato goes above and beyond, not just tracking projects and tasks but also giving you detailed time entries in seconds. You can show and hide projects, automatically convert hours to days, and handle multiple projects simultaneously.
But that's not all. You can edit past entries, add entries in the future, filter your data, get real-time updates, and auto-backup your data with ease. With its clean user interface and complete date labels, Caato makes time tracking a delightful experience. And for data wizards, it's got Easy Excel and CSV exports with formatting options.
Download Caato Mac Time Tracker App now.
4. Focus

Need to vanquish distractions? Focus app to track working hours is your secret weapon, blocking out the noise and guiding you toward the path of ultimate concentration.
With Focus Sessions, you'll unlock the secrets of peak performance, making it one of the best time tracking apps. Work like a champ for 25 minutes, and then treat yourself to a quick mental break.
And guess what? After four sessions, you get to indulge in a well-deserved 15 to 20-minute break – it's the perfect recipe for unleashing your creative genius.
A lightweight task manager, it is not shy about celebrating your achievements. With its motivating stats, you'll see your daily, weekly, and monthly activity, ensuring you never lose sight of the bigger picture.
You can seamlessly transition from your iPhone to your iPad, Apple Watch, and Mac and effortlessly keep tabs on your current focus status.
Download Focus Mac Time Tracker App now.
5. Daily

Turn time tracking into a daily ritual with the Daily time tracker app for Mac. It's as simple as periodic check-ins.
Instead of wrestling with timers and stopwatches, Daily will gracefully pop up and ask you what you're up to. Plus, it's the ultimate procrastination slayer, prompting you to confirm your current activity regularly.
Moreover, Daily is a time-tracking ninja that gives you the power to view your timesheets like a pro. Whether you want a peek at your day, week, month, or even a whole year, Daily breaks it down by categories, projects, or customers.
What makes it one of the best time tracking apps is its nifty scheduler. You can specify exactly when Daily should work its magic each day of the week. Additionally, you can temporarily disable it or silently track activity for a specific period.
Download Daily Mac Time Tracker App now.
6. Billing Timer

Getting paid for your precious time is important. Billing Timer app ensures you never miss a minute while tracking billable hours – cha-ching!
It's like having a loyal sidekick that continues running, even if you turn your computer off or decide to quit the application. Oh, and for the sleep-loving Mac users – the optional automatic timer pauses when your Mac decides to take a nap or goes idle.
With Billing Timer, you can create multiple timers to track time for different activities and review, edit, and export your past timers as well. And the best part? This timer is incredibly lightweight and free of analytics, tracking, and network requests.
One of the best time tracking apps, right-click on your custom timers to delete, reset, or add time. And just double-click to stop the current timer and start a new one with a single tap.
Download Billing Timer Mac Time Tracker App now.
7. Tyme 3

Want to become a time-traveling master? Tyme 3 Mac time tracker app lets you hop between projects effortlessly, so you can be as efficient as Dr. Who!
The interface is pure eye candy, designed to provide you with a quick and clear overview of your projects, deadlines, and workload. No more hunting down unbooked times – they're automatically displayed for you.
And those running timers? Always visible and ready to go at the snap of your fingers (or a quick shortcut), making it one of the most convenient and best time-tracking apps available.
It gives you the most detailed statistics that give you a glimpse of your personal workload or your team's progress. Booked hours, revenues, overtime, undertime – Tyme's got it! Plus breaks are recorded automatically without a hitch.
You can utilize nifty widgets, keep track of travel costs, expenses, and fixed costs, enjoy automatic synchronization, and so much more with this one.
Download Tyme 3 Mac Time Tracker App now.
Conclusion
Embrace the power of time management, and watch as you transform into a productivity ninja. Whether you're a creative guru, a business mogul, or a freelancer on a mission, these apps to track working hours are your faithful companions.
We all know how time can slip through our fingers easily. But you can become the master of your time domain, ensuring that you make every minute count towards your goals.
So, if you often find yourself entangled in the pesky webs of procrastination, let these best time tracking apps rescue you.
Disclosure: iOSHacker may receive a commission if you purchase products through our affiliate links. For more visit our privacy policy page.