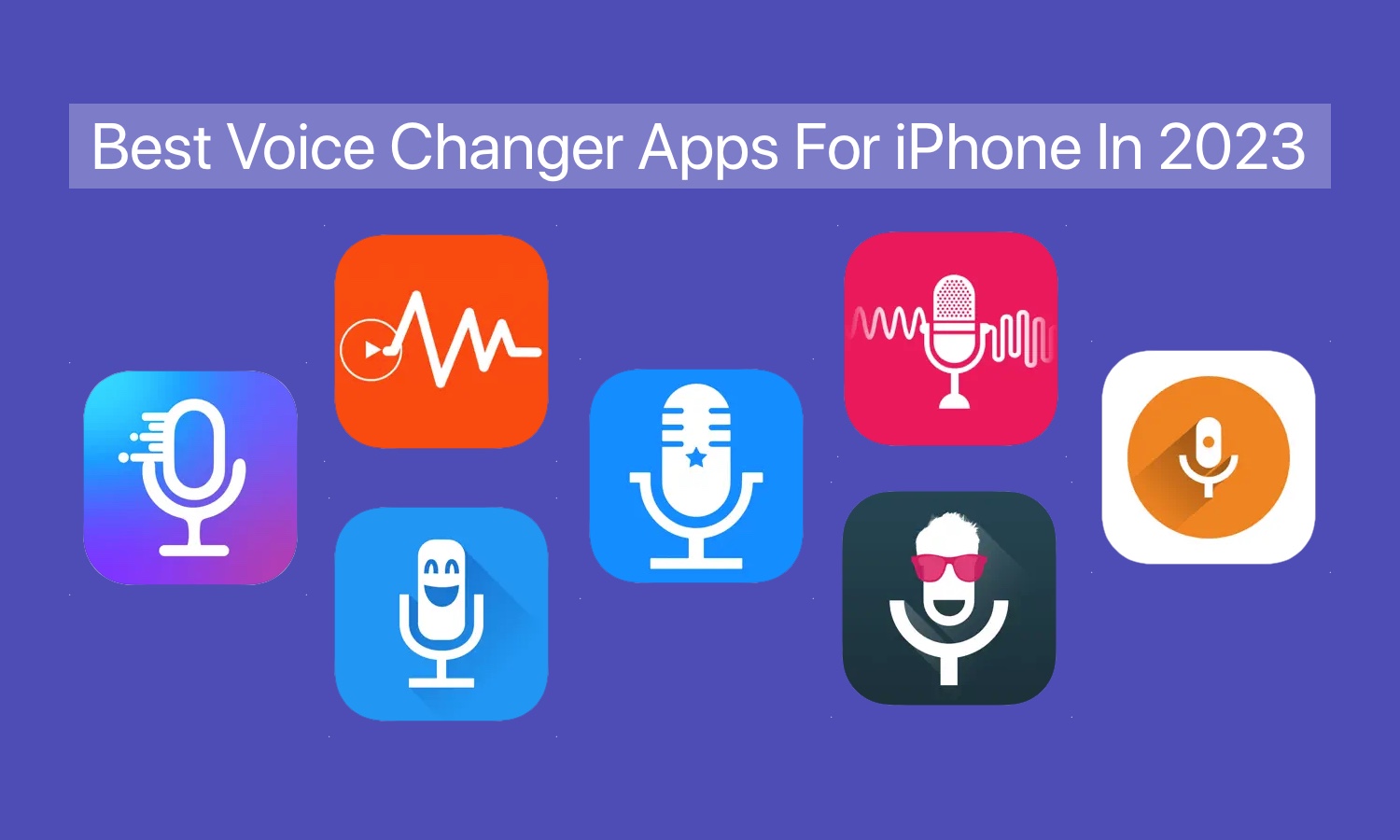 Here you will find the best voice changer apps for iPhone in 2023 that let you change your voice in real-time. You can use these apps for funny prank calls, making social media posts and more.
In the hustle and bustle of our daily lives, we often become overwhelmed with routine tasks and miss the importance of laughing. But it's never too late to sprinkle some humor into someone's life; besides, pranks never get old. 
You can make a prank call to your family and friends to remind them that life is meaningless without humor.
Luckily, prank calls do not require any special skills other than a brilliant idea and an app to modulate your voice. Nevertheless, finding an app with real-time voice-changing capabilities can be challenging. So, in this article, we will look at some of the best real-time iPhone voice changer apps you can download from the App Store.
Voice Changer Apps for iPhone
It would be best to ensure that recording calls or playing pranks over the phone does not violate any laws before you begin. You can do that with these iPhone apps.
You should not get in trouble for making prank calls, so download a voice changer app free to let your creativity run wild.
Voice Changer – Audio Effects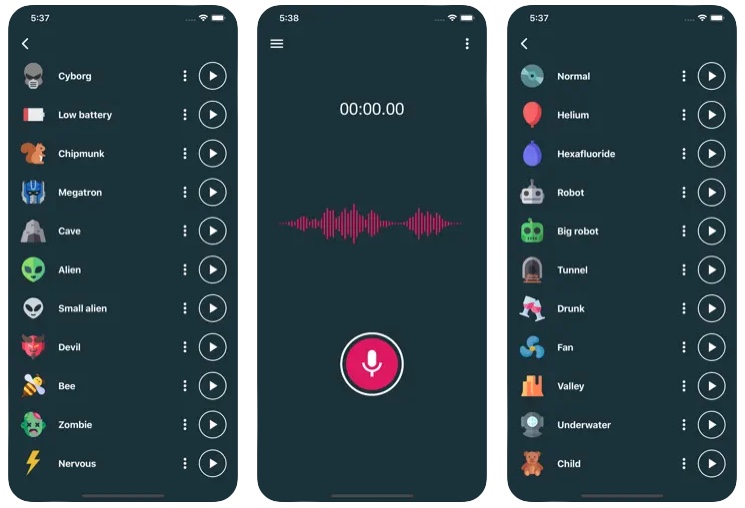 With this voice changer with effects app, you can customize your voice by choosing a robot, duck, alien, chipmunk, or many other voice disguises. When it comes to applying vocal modification, it's pretty straightforward. You can turn on the effect right when you're recording or save a recording of your natural voice and apply the filter later.
Compared to its competitors, this app appears a bit behind the times. It is disappointing that you couldn't use the app during a voice call. One of its significant advantages is that it is free for users and regularly updated. The only catch is that you'll have to sit through some ads.
Install Voice Changer – Audio Effects from the App Store now
Celebrity Voice Changer Parody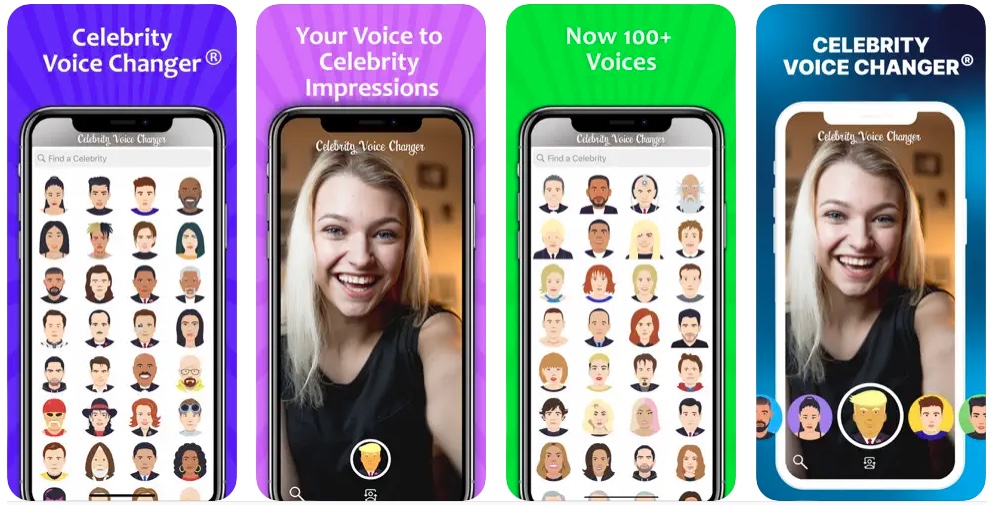 Using the Celebrity Voice Changer, you can instantly change your voice to that of a celebrity by talking into a microphone. In contrast to other voice changers on the market, this isn't a cheap effect.
Those who have tried voice changers have probably encountered voice changers that changed their pitch or speed, added an awful echo effect, or "dried" their voice using a frequency gate. Unlike other apps, this one is authentic. With this new service, you have the chance to speak the language you want and have an A-list celebrity respond to you in English. See for yourself how easy it is to change a celebrity's voice.
Install Celebrity Voice Changer Parody from the App Store now
Voice Changer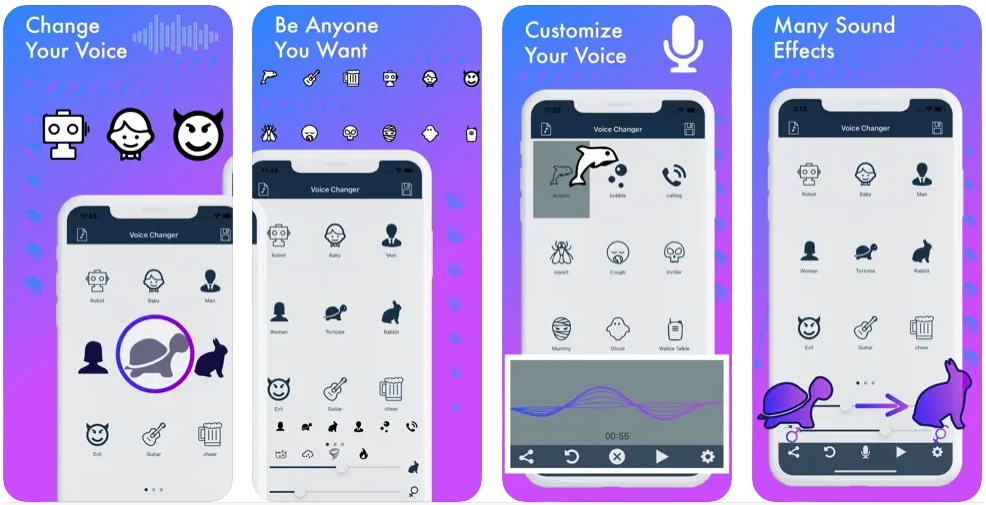 With this FREE Voice Changer app, you can transform your voice in unique ways!
The variety of audio effects allows you to customize the recording to fit your feelings or personality. You can choose from a wide selection of humorous voice templates in this voice changer app for iPhone. You can use this tool to record your voice or someone else's. Plus, you can easily add incredible effects and capture audio using it.
If you want to, you can modify your voice to sound like a guy, a lady, a kid, or anything else you like. There is a wide variety of sound effects available for you to choose from in your recording, allowing you to customize it to reflect your mood or character.
Install Voice Changer from the App Store now 
Voice Changer – Voice Recorder, with Funny Effects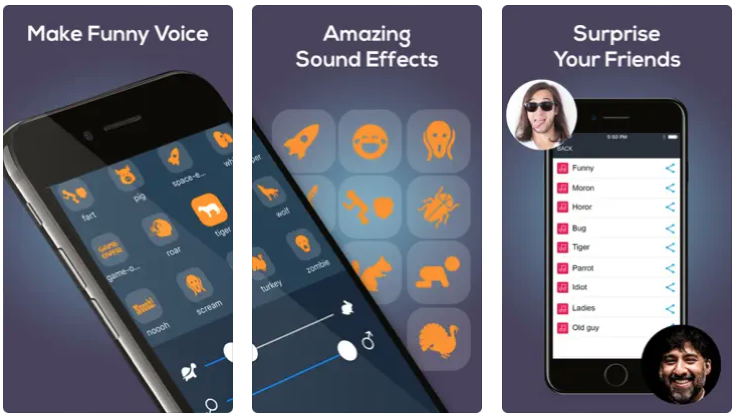 The Voice Changer app makes recording simple and easy, letting you add various audio effects. Despite the limited number of effects, they are entertaining and functional.
With the app, you can record and add effects to finished recordings, such as Alien, Devil, Drunk, and even Helium. To hear how your recording will sound, press the Play icon next to the effect you wish to use.
What's more, it is convenient to be able to save your recordings so that you can access them at a later time. Adding sound effects to your voice can be very enjoyable when using the right software.
Install Voice Changer – Voice Recorder, with Funny Effects from the App Store now
Live Voice Changer – Prankcall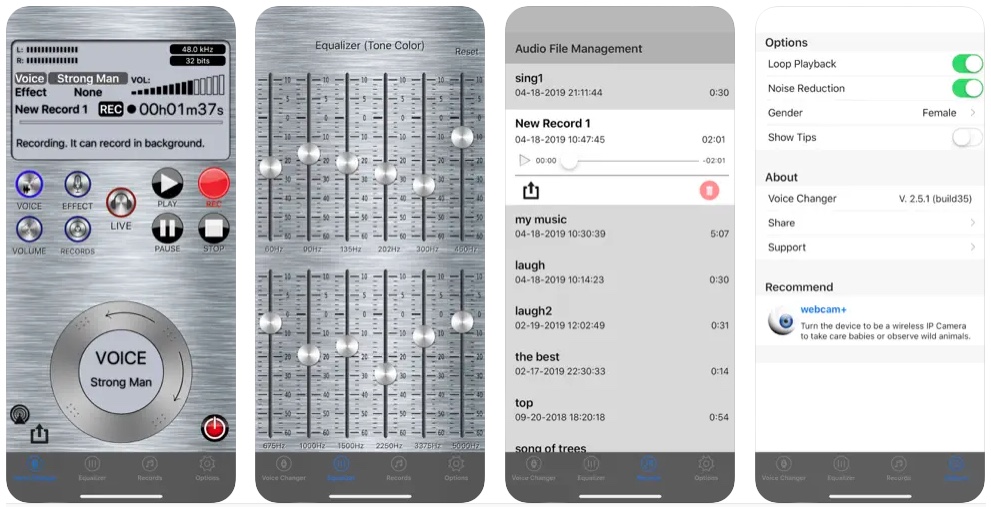 Live Voice Changer – Prankcalllets you change your voice in real-time on your iOS device. It can be used to fool your friends and play pranks on them.
You can change your voice in real-time through this app: when you speak into the iOS device's microphone, the speaker's sync output is altered. If you want to use an artificial gender voice: male/female, you can do so. You can play various characters, such as a tom cat, a squirrel, or Darth Vader. There are 11 live voices to choose from. With a specially designed 12-band equalizer, it is possible to make the voices sound more natural by tuning the tone color. 
Additionally, it records voices professionally and the voice-changing and reverb effect functions allow you to record exceptional audio files.
Install Live Voice Changer – Prankcall from the App Store now
Video Voice Changer-Fun Editor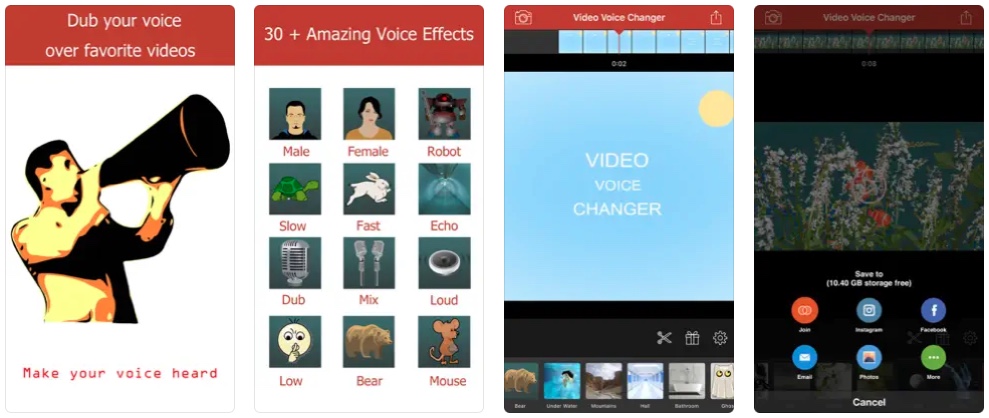 Any voice can be transformed into a man, woman, robot, monster, or ghost with Video Voice Changer-Fun Editor. With more than thirty sound effects, you can customize your voice however you like. You could have a lot of fun playing tricks with your friends.
Using the video camera, you can record a voice directly from the device or simply upload a video from your album.
Moreover, it provides easy sharing options, such as Facebook, Instagram, or email, so that you can share altered voices with friends and family.
Install Voice Changer – Fun Editor App app from the App Store here
Voice changer with effects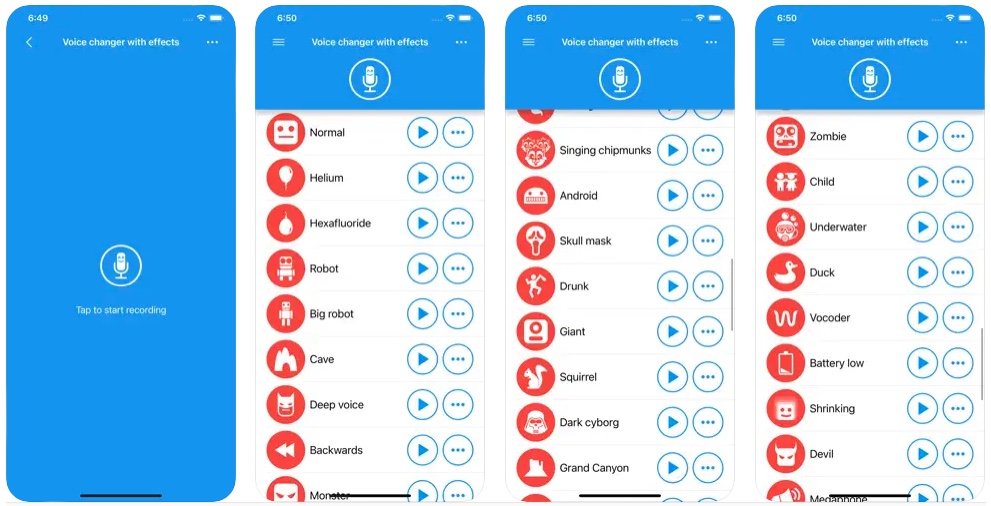 You can use this app to record your voice and apply filters and effects, making your voice deeper or higher according to your preferences. With this feature, you can try out different filters, use them, and remove them without having to rerecord the recording.
Sharing the edited recording with your friends via any other app is also possible.
Unfortunately, this app cannot be used during an audio or video call.
Install Voice changer with effects from the App Store now
To Conclude
With these funny voice changer apps, you can experiment with a variety of effects on your voice. You can transform the way you sound using them – they're convenient, accessible, and easy to use.
Almost all of these apps are free, and you can do cool things with them to sound like celebrities and characters you love or have fun with your voice.
What's your favorite prank you'd like to play on your friends? We'd love to hear from you in the comments.