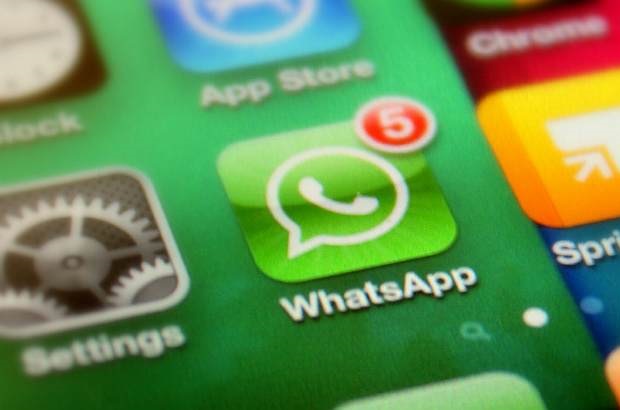 When it comes to cross platform messaging WhatsApp is the best app out there. It is simple, easy and initially free to use. Its presence on almost every mobile platform makes it a perfect communication tool since you don't have to worry about whether your friend has an iPhone or high-end Android phone in order to talk to them.
While WhatsApp is great there's always room for alternatives. Due to Facebook's acquisition of this popular messaging app many users are looking for WhatsApp alternatives for iPhone. In this post we are going to list 5 apps that are closest to WhatsApp and beat it in some areas. We have also listed some extra apps at the bottom of this post that are good at instant messaging.
If you are searching for a messaging app that could provide you with the same or possibly better experience than Facebook-owned WhatsApp then these are the apps you should try first. Here's our list of best WhatsApp alternatives available in the App Store.
Looking for mail apps for iOS? Check our list here.
LINE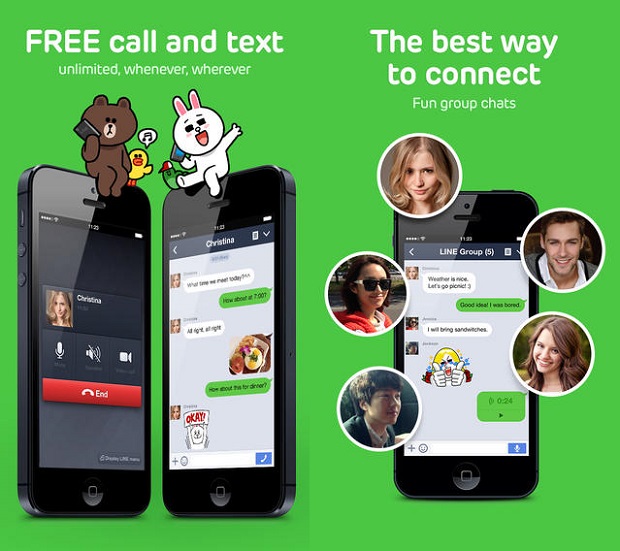 LINE is a cross platform communication app for iOS devices that allows users to send messages to their friends using the Internet. Unlike WhatsApp the LINE app features the built-in call feature that provides facility of free voice calls to the users. Apart from messaging LINE has some additional features as well that includes the timeline feature using which you can stay updated with what your friends are posting such as photos, videos, check-ins and more. In addition to different mobile platforms it is also available on computers. LINE app is available in the App Store for free.
Kik Messenger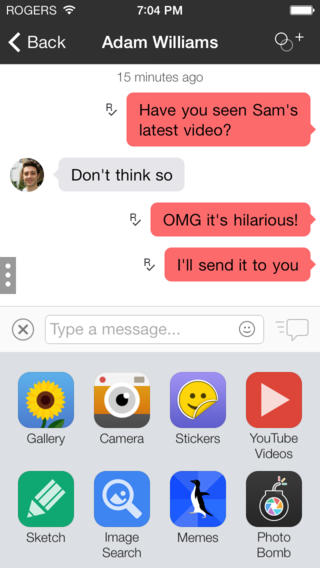 WhatsApp uses your phone number as your identity but if you are not comfortable with that then Kik Messenger is a great alternative. You can use your unique Kik messenger username to communicate with your friends. You can use Kik Messenger to chat with your friends, use its built-in web browser to visit URLs without leaving the app, share photos and videos and much more. Kik Messenger is available in the App Store for free.
BBM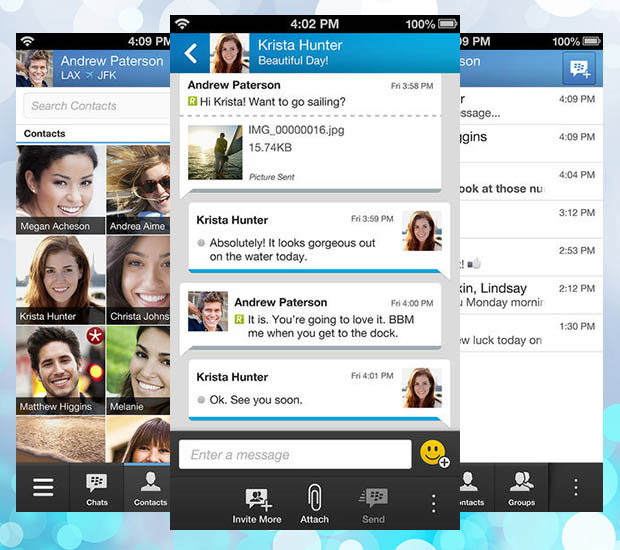 Although BBM's iOS and Android launch wasn't as good as Blackberry would have liked the messaging app has recovered quite nicely after that. Recently new features like BBM Voice and Channels were added to the app making it a strong competitor to WhatsApp. Blackberry is reportedly going to expand the presence of BBM in the coming future to more platforms, which means more of your friends will be available to chat. Features of BBM include photo sharing, voice calls, profiles, cross platform support, location sharing and more. You can get BBM for free.
Telegram Messenger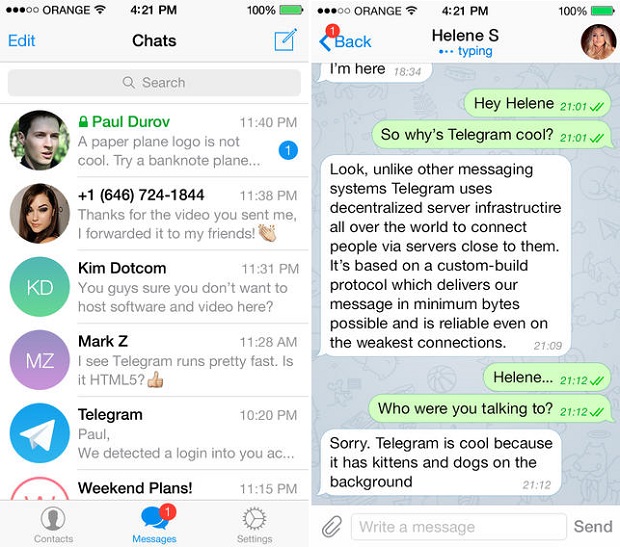 The Telegram Messenger is a great app that features simple design and features. The app focuses on speed and security, which makes it an ideal replacement for WhatsApp. Features of this app include group chats with up to 100 people, ability to share photos and videos, cloud backup of messages, security and more. One of the best things about Telegram Messenger app is that it is totally free to use and is advertisement free. You can get Telegram Messenger for free from the App Store.
WeChat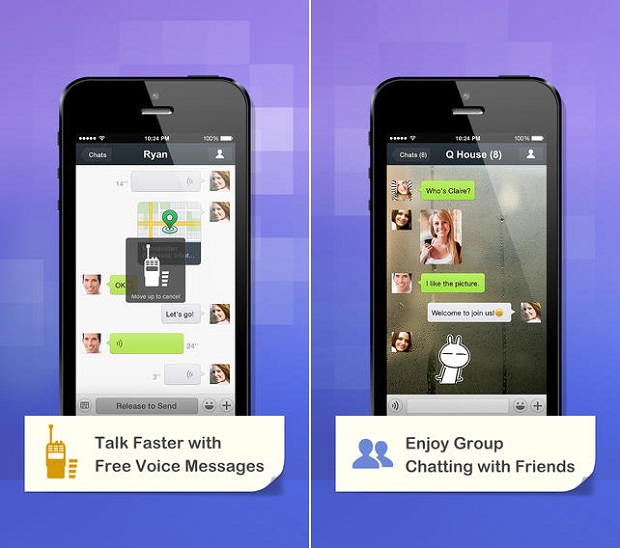 WeChat is a multi-purpose communication app for iOS devices that allows text messaging in addition to voice and video calling. Features of this app include group chats, animated smileys, ability to share photos and videos, unique walkie talkie mode and more. WeChat app is available on multiple platforms and is free to use. You can get it from the App Store using the link below.
Other possible WhatsApp alternatives
Disclosure: iOSHacker may receive a commission if you purchase products through our affiliate links. For more visit our privacy policy page.