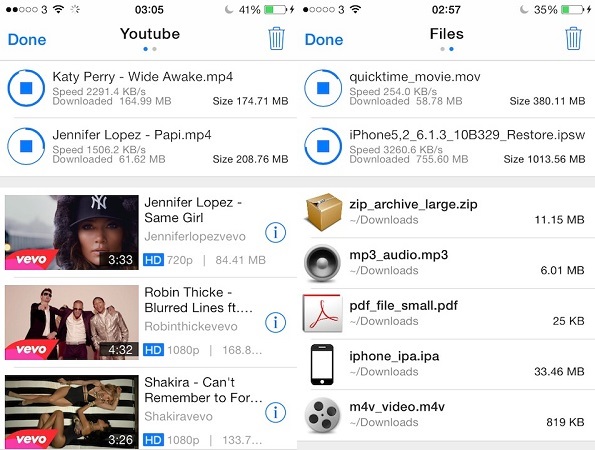 Safari is one of the most popular mobile web browser and thanks to the recent changes that were added to it with the release of iOS 7 it has got even better than ever before. While Safari is a great way to browse the internet on iPhone and iPad it lacks a major feature i.e. the ability to download files from the web. Same is true for any third party iOS browser since Apple does not allow iOS users to download files from the web.
However if your device is jailbroken then you don't have to worry about Apple's pointless restrictions. A new tweak called Safari Downloader+ is yet another hack for Safari that enables it to download stuff from the web. This tweak supports a wide range of file types and features that make it a must have for every iOS user.
The best thing about the Safari Downloader+ tweak is that it is fully integrated in the Safari browser so you can initiate downloads and manage them right from the Safari.app. Once downloaded you can export the files in your favorite third party applications such as Dropbox, VLC and iFile.
Safari Downloader+ is a two in one tweak that not only enables file downloading in Safari but also allows users to download videos from Youtube.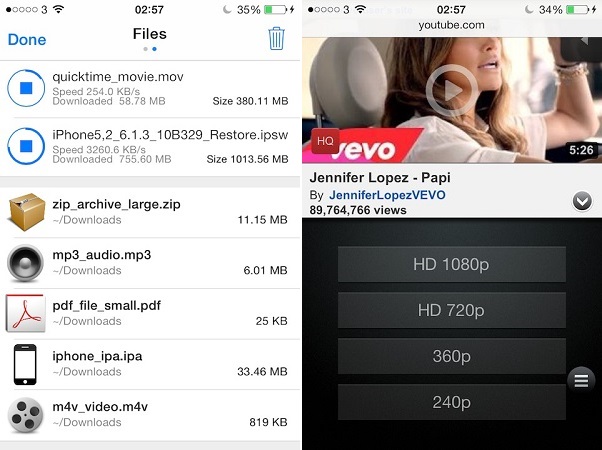 Some of the features of this download manager for Safari browser include simultaneous downloads, support for a wide range of file types and extensions, ability for users to control concurrent downloads, badge notifications showing how many downloads are in progress, ability to change browser's UserAgent so the desktop version of the website can be viewed and more.
Safari Downloader+ is a universal tweak, which means you only have to purchase it once for both iPhone and iPad. It fully supports the newer 64-bit iOS devices and works on iOS 7 as well as iOS 6.
You can download it for $3.50. The price seems a bit excessive but if downloading stuff on your iPhone or iPad is important to you then its a small price to pay.
If you are looking for a free solution then try Safari Download Enabler tweak.