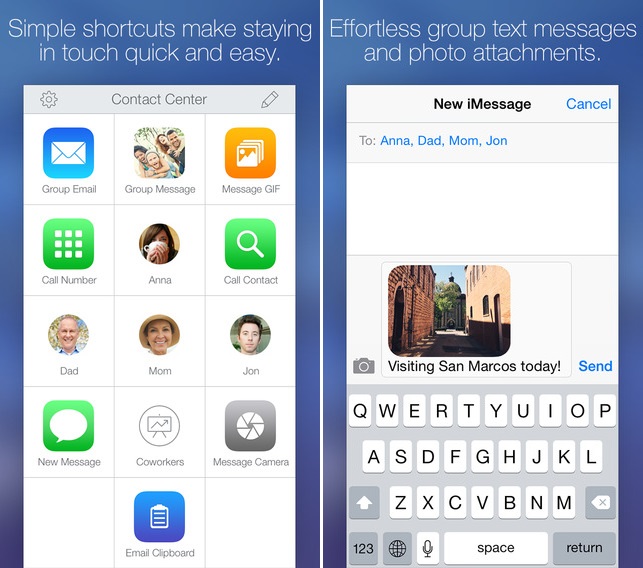 Messaging and sharing stuff such as photos with other users is one of the most popular uses of an iOS device. Doing this on an iPhone and iPad is convenient however there still is a lot of room for improvement when it comes to automating these tasks or making it simpler for users to initiate certain actions. A new app by the makers of Launch Center Pro called Contact Center tries to make things simpler for the users.
This app allows users to create shortcuts that enable them to quickly send messages and photos to a number of people. That's not all as you can also start a new thread, enter a predefined message and send it, start a Facetime call, send the last taken images, paste from clipboard and send as message or email directly, find a contact in your contact list and call him or her more quickly as well as start a WhatsApp conversation with a contact.
Contact Center is all about making the process of contacting your friends and family a faster and more convenient affair and it takes care of things pretty nicely.
You can give this app a try by downloading it from the App Store. It is available for free for both iPhone and iPod touch.