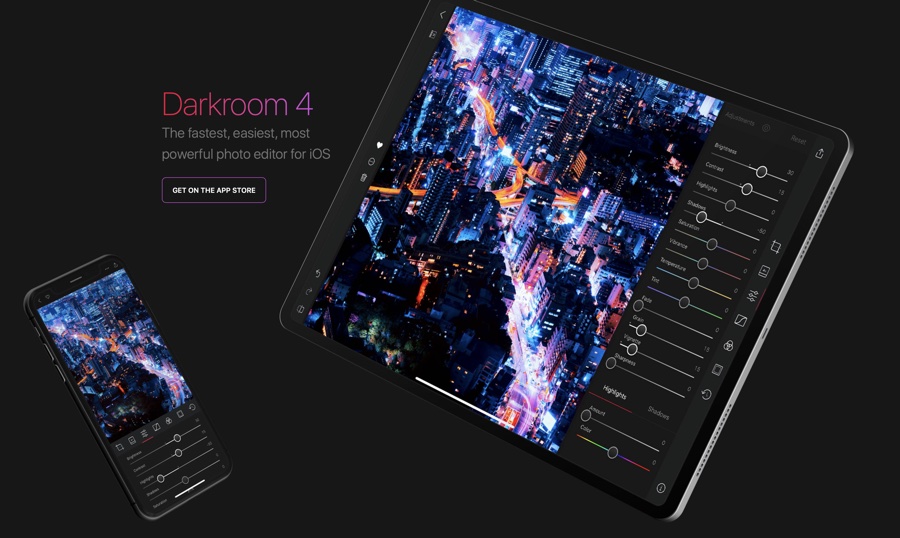 Powerful photo editing app 'Darkroom Photo Editor' has received a major update in the App Store, which finally brings full support for the iPad. After the update iPad users can also download the Darkroom Photo Editor on their device and use it to edit photos. The iPad version of the app has been designed to take full advantage of the tablet's larger display, and offers keyboard shortcuts for convenience with support for multi-tasking features.
In addition to adding useful shortcuts, the iPad app also offers features like Photo Strip, which makes it possible for users to quickly tap through their library and take quick actions such as copying and pasting edits.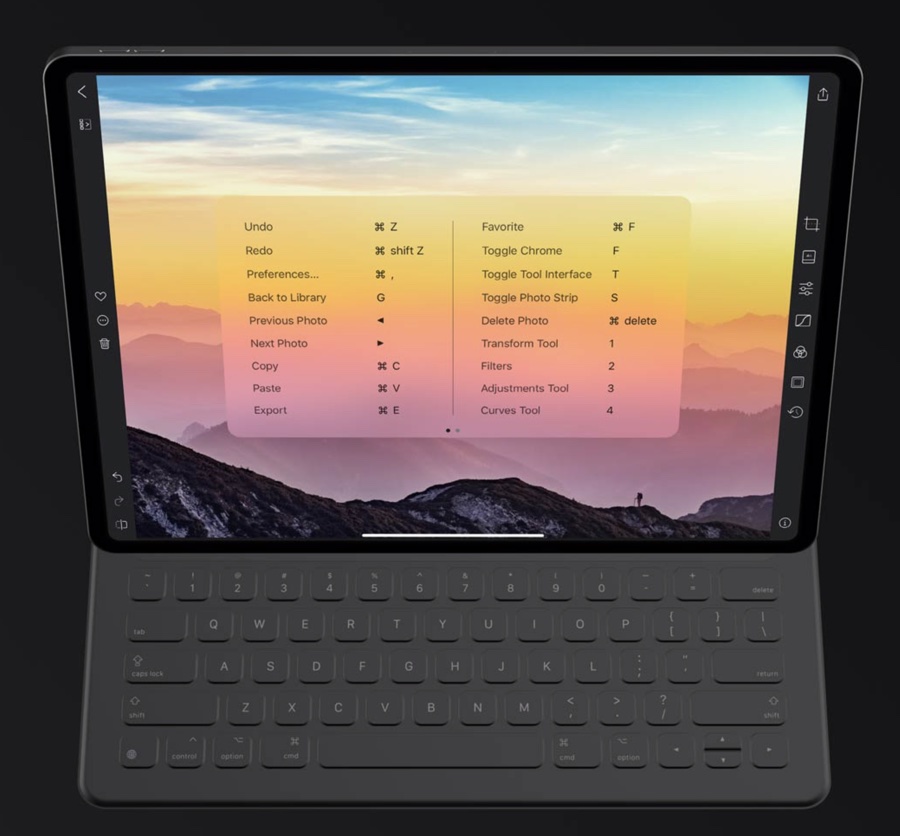 While the iPad support is the biggest change in this release, there are some changes that can be found on both iPhone and iPad apps. This update adds quick filters for different Photos app albums and the Library Sync now supports Albums, so your new, edited or deleted albums will appear automatically.
Changes for editing functions have also been made in this release, so the sliders are now full width and include a value label, they no longer snap back to 0 when changing to lower values under 10%. In this update new gestures have been added in addition to changes to filter strength, transform tool, color tool and design.
Several iPad only features have also been added to the app, as can be seen in the change log below.
iPad Only Changes

* Viewer
* Added buttons to quickly Undo and Redo, and to see the unedited photo.
* Added a button to quickly zoom out if you were zoomed in.
* Added a button for the Meta Data tool.
* Editor
* Added a persistent button to all tools to show and hide the edits of the tools.
* Added a persistent button to all tools to Reset all edits in respective tool.
* Transform Tool
* Expanded all of the options "hidden" behind taps inline, originally optimized for the much smaller screen of the iPhone.
Darkroom Photo Editor is a free app, which you can download from the App Store at the link below.