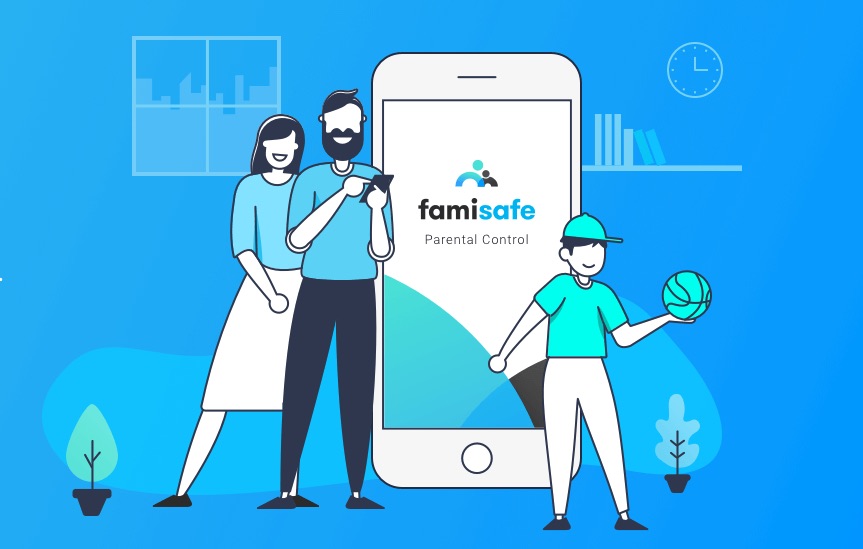 No matter how hard you try, you cannot keep today's children away from their iPhones and iPads. So instead of trying to take these devices away from your children, a better strategy for parents is to take advantage of parental control apps and features to monitor and improve the way their children use iOS devices.
There are multiple tools that make it possible for parents to limit their children's usage of iOS devices. iOS also offers built-in Screen Time feature that allow parents control over how their children use their iPhone or iPad.
If you are looking for more control and features than are available on Screen Time feature of iOS, then we recommend using the FamiSafe Parental Control App. This is a reliable parental control app that makes it easier for parents and guardians to track their children's device usage with location tracking, app blocking and web filtering. By using this tool parents can limit the time their children spend using their iPhone and even prevent cyberbullying by keeping an eye on their children's online activities.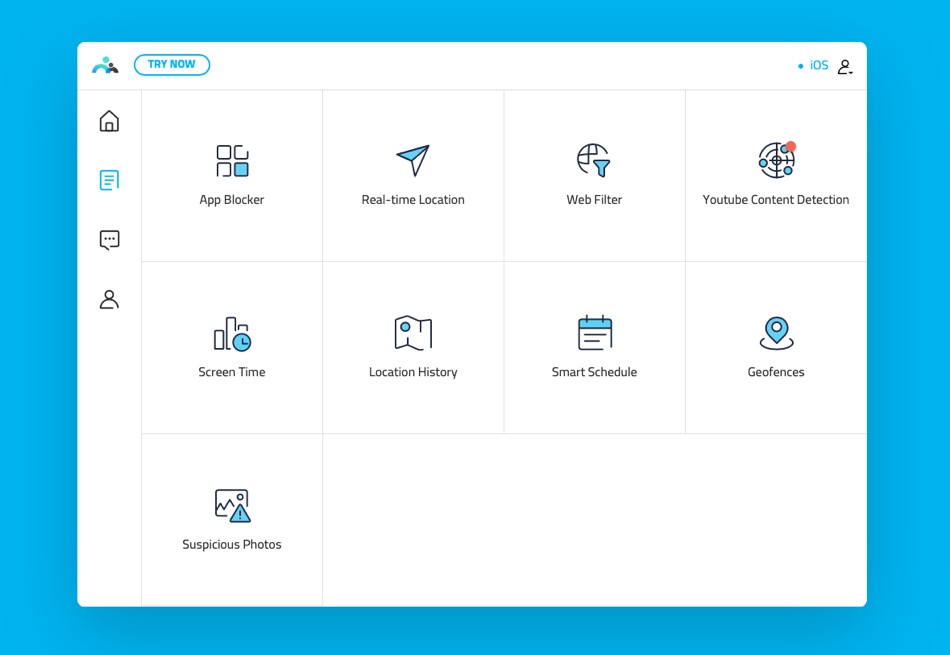 Here are some of the key features that make FamiSafe and great app for parents looking to keep their children safe in today's digital world.
Tracking Children's location and geofencing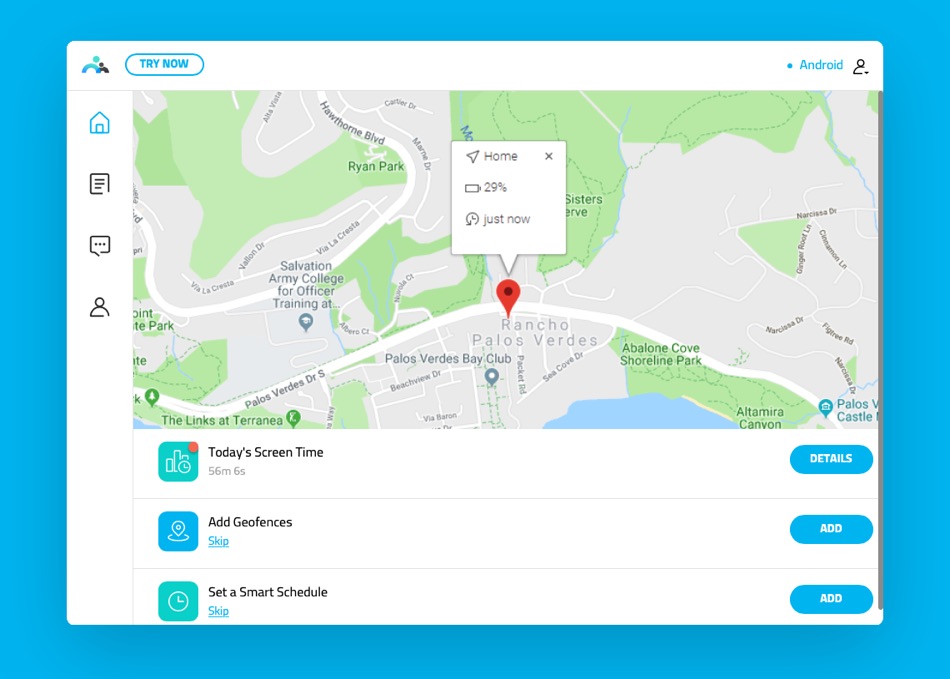 With FamiSafe parents get the ability to track their children's whereabouts and keep an eye on their physical activities after school. You can not only track your child's current whereabouts but you can also see where they have been using location history. Parents also get the ability to mark geofences as safe zones, so you get notified as soon as your child enters of leaves the previously marked geofences.
Alerts Parents about suspicious text messages
FamiSafe app offers a wide range of features that help in making the iPhone and the Internet safer to use for children. For example, the tool features a suspicious text alert that gives parents automatic alerts when their child receive a suspicious text. This kind of preemptive measures can help in reducing a child's risk of cyberbullying, harassment and exposure to inappropriate content. You will also get an alert when your child's iPhone battery is running low.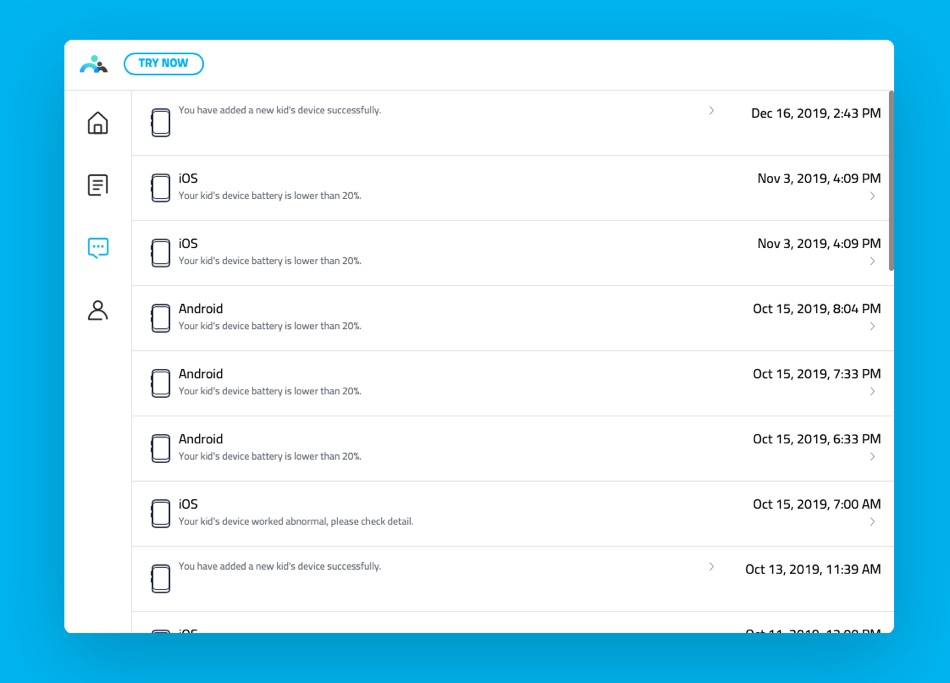 Block Inappropriate web content
Internet is full of inappropriate content exposure to which can be severely harmful for a child. With FamiSafe's web content filtering you can make sure your child stays away from harmful content by blocking access to unwanted and inappropriate websites.
Block and limit app usage for social and gaming apps
FamiSafe's safeguarding capabilities are not limited to website blocking as it also allows parents to block access to certain apps. Kids playing too many games or spending study time on Instagram? You can block certain apps on your child's phones for specific times and only let them use these apps for limited time daily.
Monitor and limit screen time
FamiSafe also gives parents access to useful information that can help them determine how much time their children are spending on their smartphone. Parents can track screen time and control the amount of time they can use their device. Parents can also limit their children's use of their smartphone at specific locations such as school or their bedroom, which is very convenient for the parents.
Perhaps the best thing about FamiSafe parental control app is that it allows parents to monitor their children's devices and manage how they use them, remotely through their own smartphones. Once FamiSafe has been installed and set up, parents can make changes to the settings from their own devices. You can get a full demo of its features here.
FamiSafe parental control app is a paid service and costs $9.99 per month. However you can save 50% of the monthly cost by purchasing the annual package for at a price of $4.99 per month.
Disclosure: iOSHacker may receive a commission if you purchase products through our affiliate links. For more visit our privacy policy page.