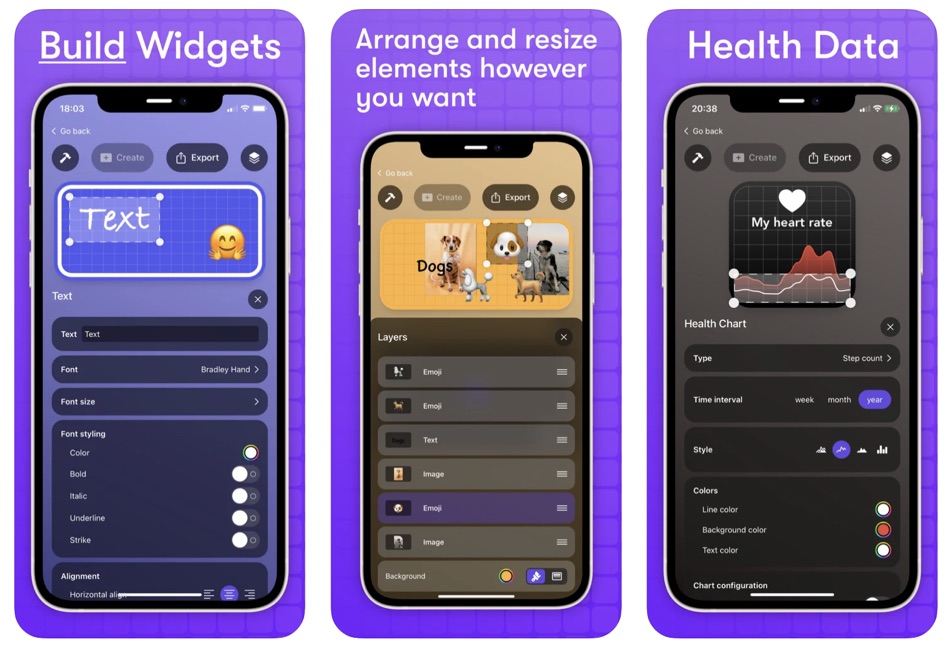 Flex Widgets app from developer Yanik Schrade is a new iOS 14 widget app that lets users create widgets for their iPhone or iPad's home screen. Using this app you can build and edit widgets and design a widget just the way you like it. The app features a built-in widget editor that allows users to customize the look, feel and function of their widgets.
While designing widgets with the Flex Widgets app you can place different elements for both aesthetic and information purposes. You can place items like text, icons, emoji, shapes, images, drawings, buttons and shortcut buttons.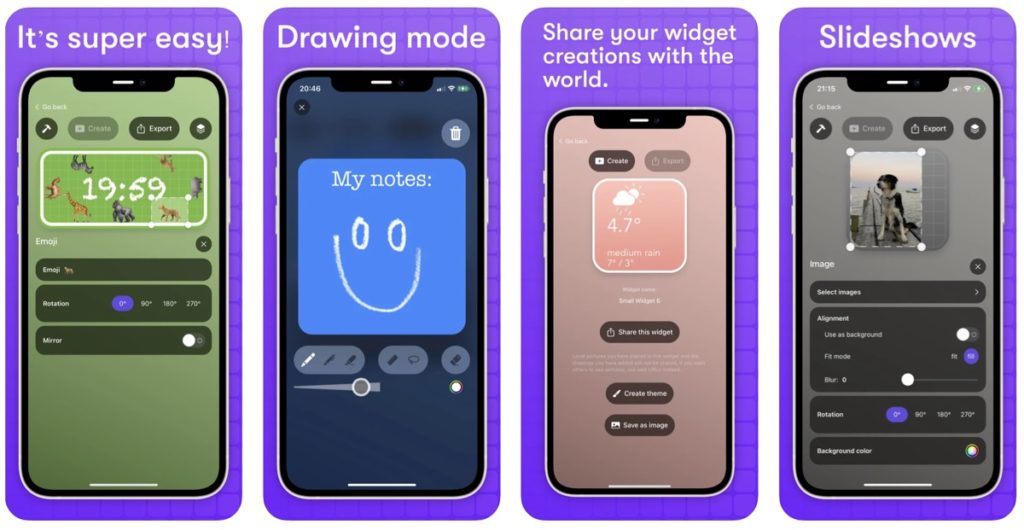 On top of that you can also place useful items like heart rate or step count information from the Health app. Users can also place weather icons and weather text elements right on their widgets.
If you are looking to design home screen widgets to improve your punctuality, then Flex Widgets has got you covered. As you can place date related items like today's date, countdowns, calendars, weekly overviews and more. Time can also be added to widgets in the form of digital and analog clocks.
The widget editor lets users resize, arrange, edit, move, and rotate items that they place inside their custom widgets. You can even place items on top of each other to create nice visual effects.
Users are also allowed to change the text font, add outlines to their widgets and add background colors of their choice, which can really transform the look of a widget. You can create widget themes and apply a certain themes to all your widgets so that all of your widgets have the same font, background color, outline border etc for a uniform look.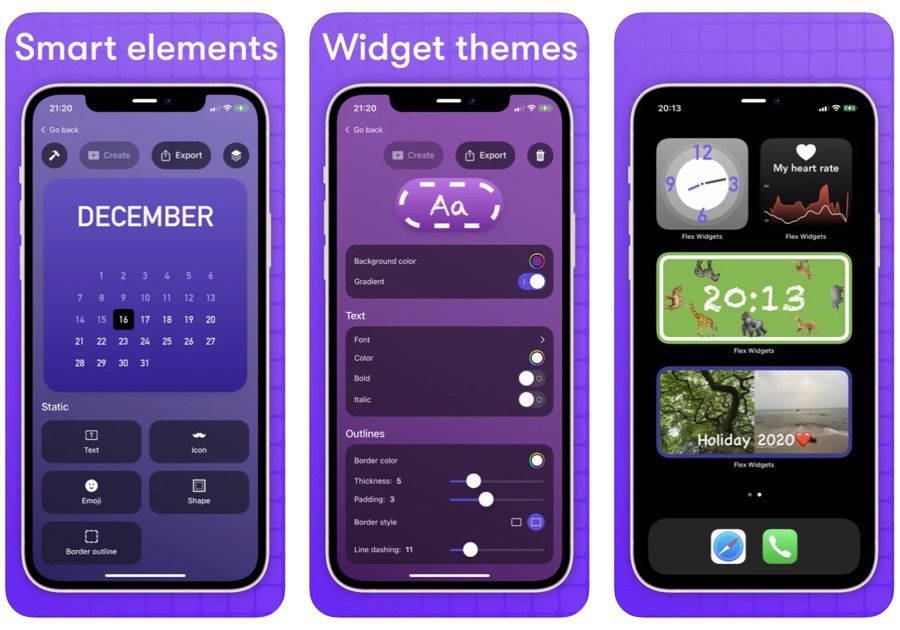 Flex Widgets has a widget gallery that features widgets created by the community. You can also share your own widgets with friends from inside the app.
You can download the Flex Widgets app from the App Store, where it is available for $1.99.
More on iOS 14 widgets: