If you are looking for a way to easily change GPS location of your iPhone or iPad, then you should end your search as iToolab AnyGo application is here to help.
This desktop application gives users an easy way to change GPS location of their iOS device to any location of their choice.
Using iToolab AnyGo iPhone users can change GPS location or essentially teleport to another location with just a click of a button. Not just that as users also get the ability to simulate GPS movement along their desired path at the speed of their choice.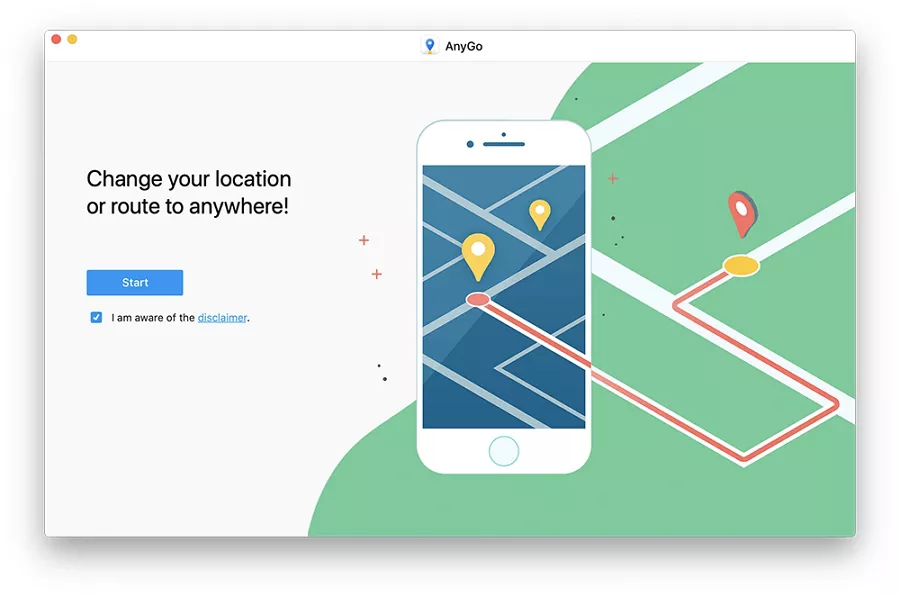 Some of you might be wondering why would someone want to spoof their iPhone or iPad location. Well there are multiple reasons why location spoofing is fun and even useful.
By changing GPS location of an iPhone you can fool location based games like Pokèmon GO and play them from the comfort of your couch. Since you can create a custom path and simulate GPS movement at your desired speed you can play the game and achieve milestones without even physically moving.
With the ability to control speed iToolab AnyGo can help you simulate walking, cycling and driving at fixed rate. In addition to that you can choose a variable speed from 3.6km/h to 100km/h, and the speed will automatically change to simulate real action.
Another useful feature of the movement simulation feature lets you pause and resume your movement at your desired time.
When playing location based games you can walk in circles and repeat a route at your desired number of times. With the Cooldown Timer feature you can make your device cooldown before a next action is taken, which is useful for games like Pokèmon Go.
The Joystick feature of this tool lets you precisely control your GPS location with the help of a joystick or keyboard. This is great for gamers and makes the whole process more fun and engaging.
iToolab AnyGo offers multiple modes to fake GPS movements. This includes the following modes.
2-Spot Movement: This mode lets you enter start and end location, and then simulates movement between those two points.
Multi-Spot Movement: This mode lets you place multiple pins on the map and then simulates movement between those points.
This tool's location spoofing capabilities are not limited to location based games either. With its help you can fake your location to anywhere in the world in social media. You can share your fake location in apps like Snapchat, Tinder, Bumble, WhatsApp and more. You can even hide your location without anyone knowing.
When you have faked your location you can also access contents like songs, videos, films and music that are not available in your region but are available at the location you have spoofed your location to.
iToolab AnyGo supports iOS 16 and it can also be used to fake location on an iPhone 14.
How to use iToolab AnyGo to fake your location
You can follow the steps given below in order to change your location on iPhone using the iToolab AnyGo tool.
Step 1. Download iToolab AnyGo for Mac here.
Step 2. Once the tool has downloaded connect iPhone to computer and launch iToolab AnyGo.
Step 3. Click on the Start button and then click on 'Teleport' at the top of the screen. Enter your desired location in the search bar and hit the 'Search' button.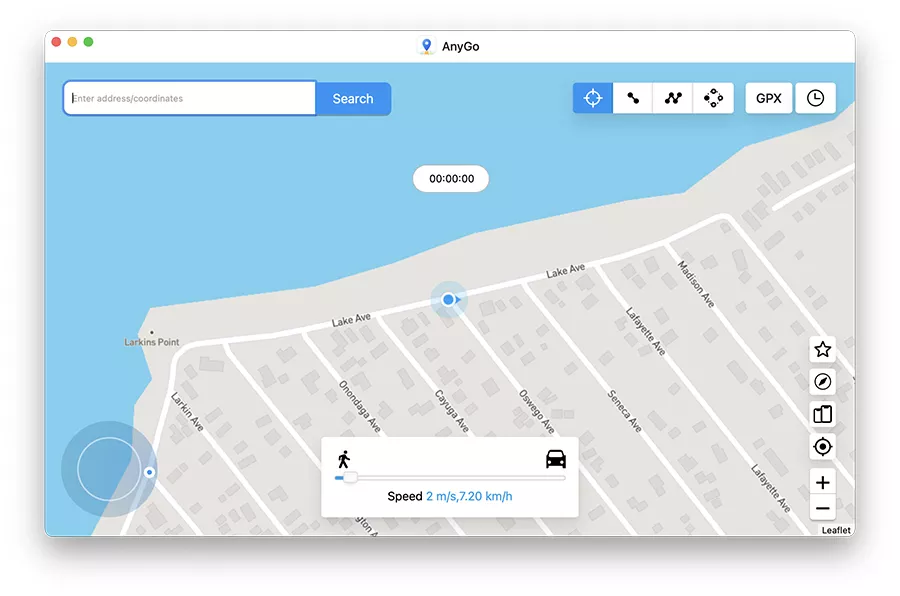 Step 4. Choose your desired location from search suggestions and hit the 'Go' button in order to teleport to that location.
As you click on Go your device's location will be changed to that location.
Pricing and availability
You can buy the iToolab AnyGo tool for the Mac and spoof iPhone's location at a price of $49.95 per year. This lets you spoof the location of up to 5 devices on 1 Mac.
iToolab is also running a Black Friday deal where you can get up to 70% discount on its apps. Check it out here.