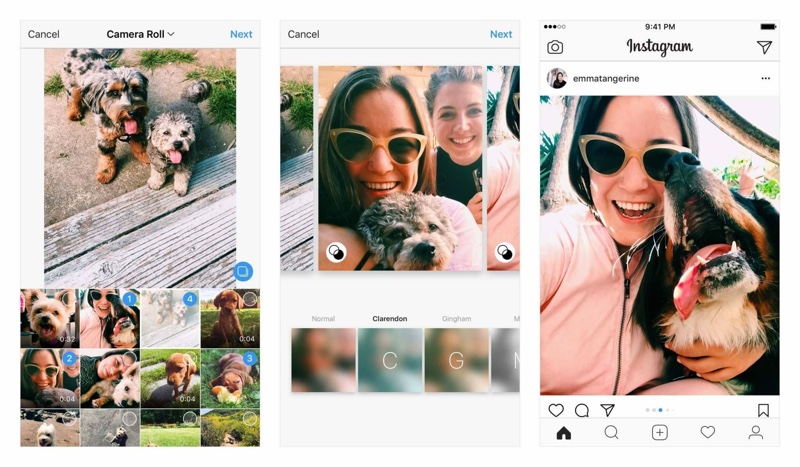 If you have been using the album feature on the Instagram app for iOS, then you would know that the feature had one major limitation. It only allowed users to post photos and videos in cropped squares even though users could already post portrait and landscape shots in single posts.
Instagram has finally changed how the albums feature works as it is now rolling out the ability for users to post images and videos in albums, in the size of their choice. So in a single album you will be able to post square, portrait and landscape pictures. This will give users more control and freedom when posting multiple images in an album.
Anyone running latest version of Instagram app for iOS should be getting this feature, however it won't necessarily appear in your account right away. Instagram is rolling out the feature worldwide today. We really hope Instagram adds native iPad support to its official app next.
You can follow iOSHacker on Instagram here for beautiful shots of Apple devices and more.