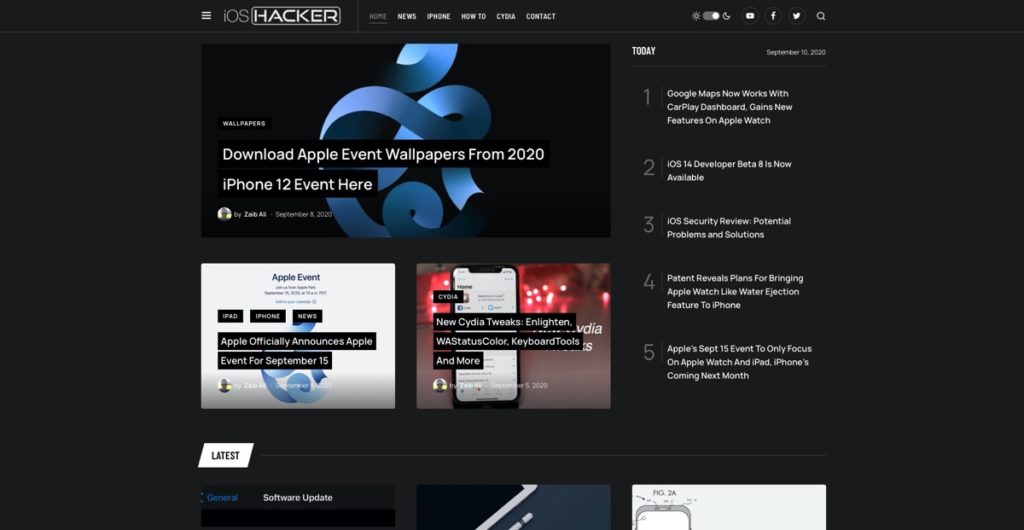 Today we are excited to introduce the new site wide iOSHacker design. The new layout has many new features and options, most notable of which is the dark mode. Now you can read our website in a user-friendly dark or night mode.
The new iOSHacker design comes with redesigned homepage and post pages, which bring the best of the recently posted articles to the top. As you scroll through the homepage you will discover new and interesting content. You can also explore various site categories by accessing the categories list through the hamburger button located next to the site's header logo.
You can easily switch between the dark and light mode of our website using the toggle in the site header. This toggle appears on all three versions of our site including desktop, mobile and tablet. Once you have selected your preferred mode the site will remember your choice and automatically load itself in your desired mode.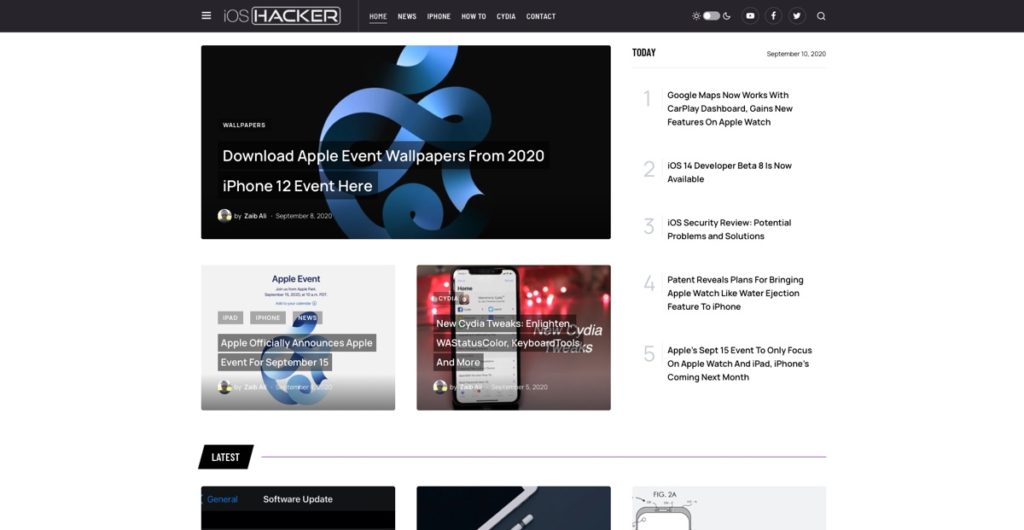 The post pages also have several new features including but not limited to new event counter in the sidebar, access to recent post, easy to access share buttons (because sharing is caring!) and infinite scrolling that allows you to scroll to the next article once you have finished reading.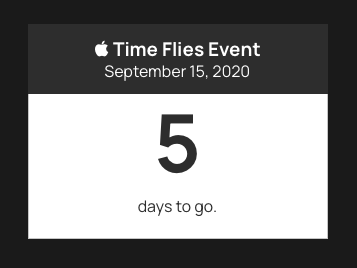 The site search feature has also been updated and now shows post suggestions as you are typing your query. This can help you in finding the post you are looking for more quickly and also help you discover new articles that may be related to what you're searching for.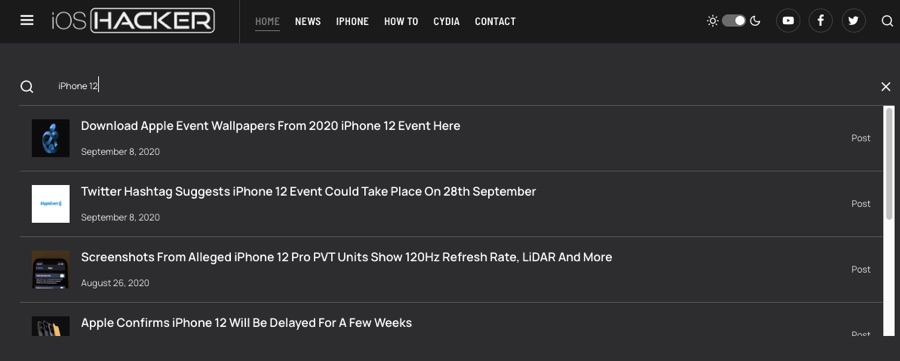 Of course there is a lot more to the new design and we will be adding more features to this design to give you a better reading experience. Feel free to look around!
We're really excited for this new design and we hope you like it. We will be tweaking and fixing issues with the new design to make it more user-friendly in the coming days, so bear with us while we fix issues in the next few days. If you encounter a problem with the site's layout or one of its features, then feel free to let us know in the comments of this post or using the contact form.
If you haven't already, then don't forget check our YouTube channel where we regularly post interesting videos related to iOS devices. Or subscribe to our newsletter using the signup form in the sidebar.
Also check out this Feedspot article, which has featured us in their best Apple Blog and Best Apple Watch Blogs lists!
Disclosure: iOSHacker may receive a commission if you purchase products through our affiliate links. For more visit our privacy policy page.