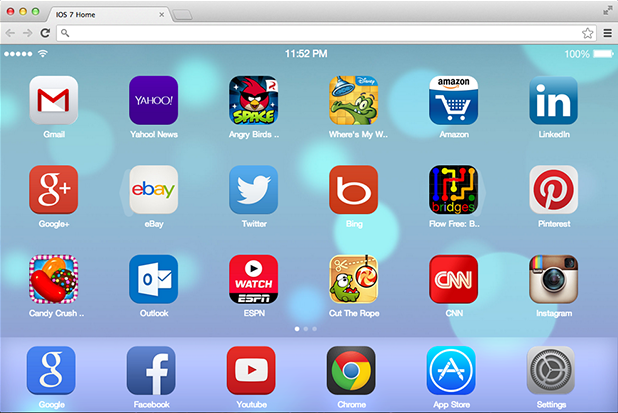 Want to spice up the look of Chrome browser on your OS X or Windows PC? Then install iOS 7 New Tab Page extension from the Chrome Web Store. This extension as its name suggests adds a iOS 7 home screen like look to the new tab page of the browser. The new tab page looks identical to how iOS 7 appears on the iPads and adds links to different websites and web applications through icons that look exactly like they do on an iPad.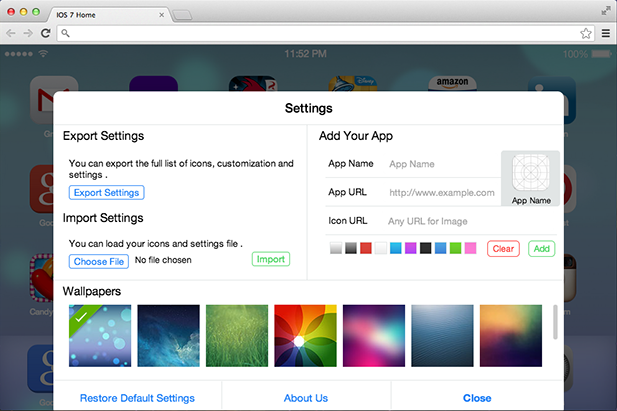 The iOS 7 New Tab Page extension for Chrome features several settings that provide users with many options for customizing the look and behaviour of the extension. Users can change the background of the new tab page, which haves a significant impact on how everything looks on the new tab. They can also add web app or website of their choice from settings by entering the app's name, url and link to its icon.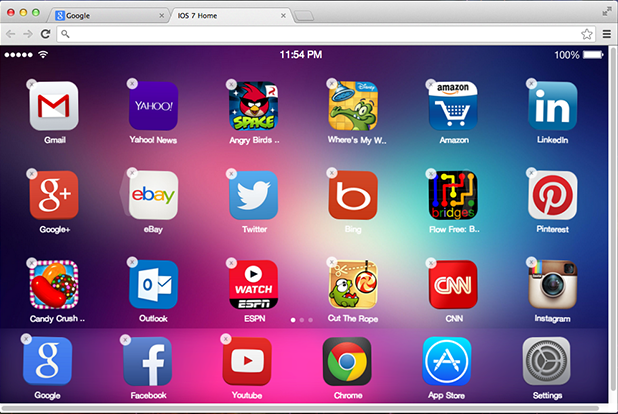 Want to delete an app's icon or move it to the next page? Just click and hold on an icon for a few seconds after which they will start wiggling just like they do on an iOS 7 device. Just click on the 'x' button to delete or click and drag the icon where you want to move it.
The iOS 7 New Page Extension is available for free here. You can download and use it on both Mac and Windows machines.