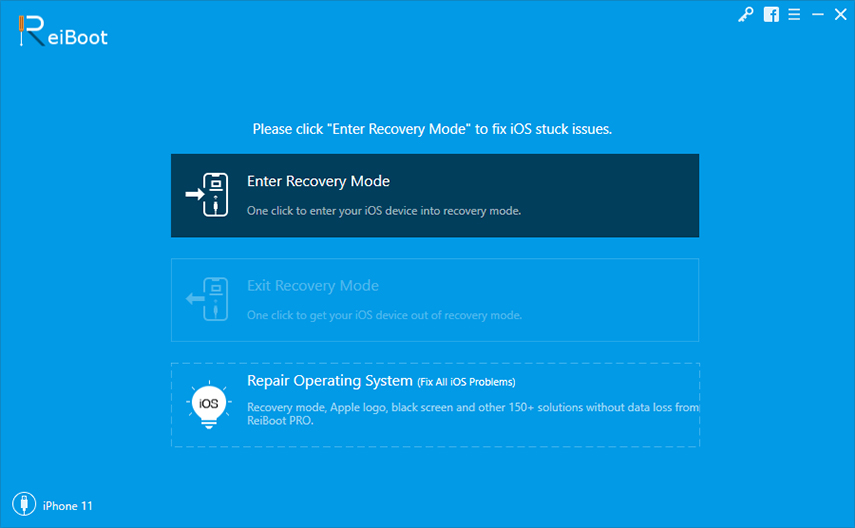 iPhone and iPad are very stable devices and chances of running into troubles with these gadgets is pretty minimal. However those of us who have used Apple's iOS devices for many years are well aware of the annoying issues in which the device gets stuck on the Apple logo, iPhone's screen won't turn on or iOS device getting stuck in recovery mode loop. There are tens of issues that can occur on an iOS device rendering it useless for the user.
Thankfully solving most software related issues with an iPhone or iPad is quite easy. Tenorshare Reiboot app for Mac is one of the very useful application that prove to be helpful when fixing many of iOS software problems. This tool can easily repair over 150 iOS and iPadOS problems.
The best thing about this tool is that it is extremely easy to use and does not require the user to be an expert or even very tech savvy. The tool fully supports iOS 14 and is capable of solving all of iOS 14 issues that users might be facing after the update.
With Reiboot for Mac you can enter iPhone or iPad's Recovery mode with one click. Similarly you can exit the Recovery Mode easily.
In addition to fixing iOS and iPadOS problems users can also repair many of the issues they are facing with tvOS 14 where their device is stuck.
Reiboot for Mac makes updating to iOS 14 simple and can solve issues that you might face during software update. Reiboot can solve iOS stuck issues, iPhone update error and even issue where your iPhone app updates are stuck. Annoying iTunes errors like 4013/4005 can also be fixed without any data loss.
iOS downgrades are also possible with this tool, as it allows users to downgrade their iOS 14 device to iOS 13 or remove iOS beta and install final iOS 14 update on their device. You can use iOS IPSW to downgrade or install iOS on your device.
How to use Reiboot for Mac to Easily Enter Recovery Mode on iOS
Using Reiboot for Mac to enter or exit an iPhone or iPad's Recovery mode is very easy. You can do so in a few simple steps as detailed below.
First of all download Reiboot for Mac from the official website.
Launch the tool and connect your iPhone to the computer using a USB cable.
From the menu choose Enter Recovery Mode option.
After a minute your device will enter the Recovery Mode. At this point you will be able to solve issues with your device.
This is how you can easily use the Reiboot for Mac app to enter Recovery Mode on your iOS device.
You can download Tenorshare Reiboot for Mac for free and use it to enter and exit Recovery Mode on your iPhone and iPad. If you want more advanced features that includes the ability to solve iOS system issues, then you will need to upgrade to the paid version. A full license for Reiboot for Mac is available at a price of $45.95.