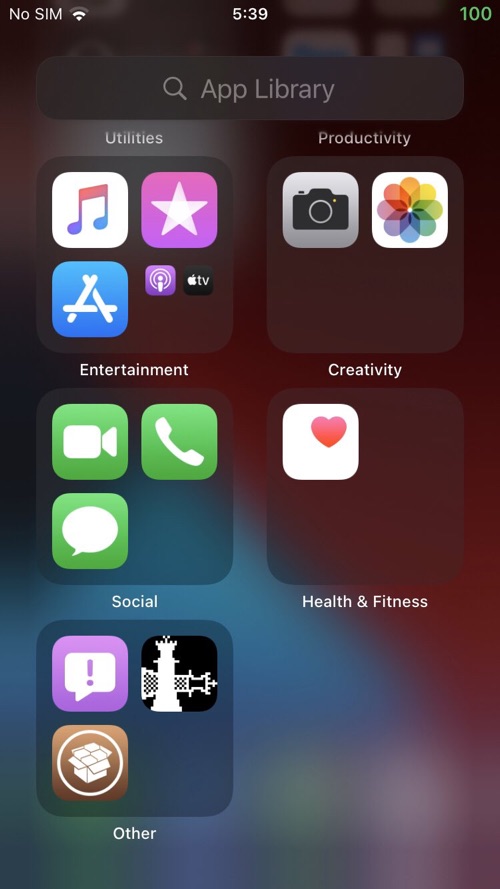 Well known iOS hacker Luca Todesco, who is an active member of the checkra1n jailbreak team has hinted that he might soon be adding iOS 14 support to his checkra1n jailbreak. The hacker said so in a recent tweet which said "popped 14 so to celebrate I got a new pfp". Todesco was talking about a new self-portrait that he had added to his Twitter account.
While this is very exciting news it does not come as a surprise. iOS 14 has already been pwned multiple times by various hackers, and the fact that its support be added to checkra1n jailbreak, which relies on checkm8 hardware exploit was not a matter of if but when.
DanyL who is also a member of the checkra1n team had previously announced that they have successfully jailbroken iOS 14 while the operating system was in early betas. Back then he noted that a lot of work still needs to be done on it. Back in June he even showed Cydia running on iOS 14. However with Todesco's tweet it seems like team checkra1n might have made significant progress in their quest for adding iOS 14 support to checkra1n.
popped 14 so to celebrate i got a new twitter pfp

— qwertyoruiop (@qwertyoruiopz) September 20, 2020
Responding to another Twitter user who asked when will Todesco demonstrate the hack on YouTube, the hacker replied with 'son', which is jailbreak slang for ETA Soon.
Before you get too excited about jailbreaking your iPhone 11 Pro or newer iPad Pros, it is worth noting here that checkra1n, which is based on checkm8 exploit will only support iOS 14 jailbreak on iPhone X or earlier. The hardware exploit it relies on is not found on iPhones released after iPhone X, so iPhone XS, iPhone 11 etc are out.
Other Jailbreak Teams Working on iOS 14 Jailbreak
However good news is team checkra1n isn't the only one working on an iOS 14 jailbreak. Other hackers such as Team PanGu have also demonstrated iOS 14 jailbreak publicly. Hacker @_Simo36's tfp0 exploit, which works on iOS 13.7.1 is also expected to work on iOS 14 however the hacker has yet to confirm this information.
Another hacker named @08Tc3wBB has an iOS 13.7 exploit that could also prove to be helpful in iOS 14 jailbreak. @08Tc3wBB has even announced plans of releasing his exploit to public "whenever its appropriate", which can prove to be immensely helpful in the development on the jailbreak.