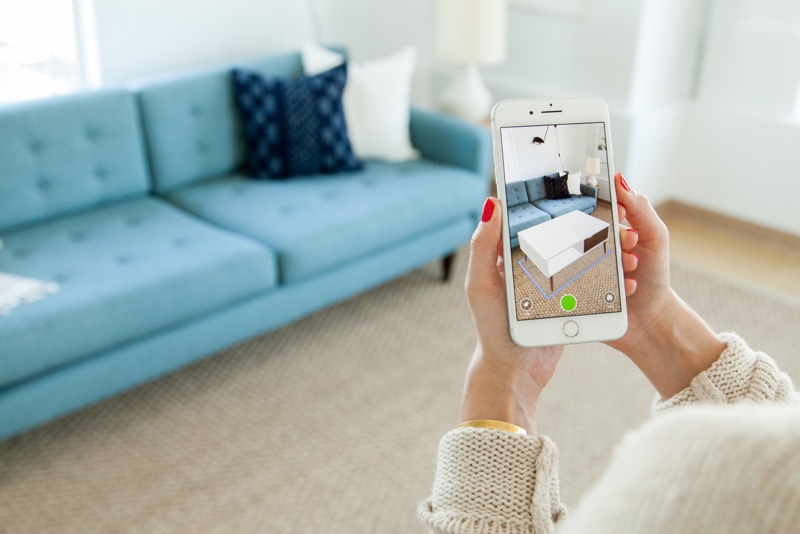 iOS 11 bring tons of new features to both iPhone and iPad, however one feature that has caught many people's attention is the support for Augmented Reality based apps. Apple had released ARKit framework that made it possible for developers to create awesome AR apps for iOS back in June. Now with iOS 11's release AR based apps have started to hit the App Store. While many apps are brand new, developers of existing apps have also added cool Augmented Reality features to their apps.
Here's a running list of apps that have been released with AR support or have been updated in the App Store with AR features.
IKEA Place: With this app you can place virtual IKEA furniture anywhere you like.
App In The Air: This travel app lets you place a virtual globe next to you and see your travel history. Just tap on your profile and place the globe by tapping on the screen.
Night Sky: Sky gazing app now with ARKit.
Paint Space AR: Draw anything you like in the air with Paint Space AR.
Carrot Weather app: ($3.99): With the Carrot app you can get your weather forecasts in AR.
Warhammer 40,000: Freeblade: This game features a augmented reality photo mode that allows users to view their knight in the real world.
Fitness AR ($2.99): This app by Strava lets you see your Strava runs, rides and hikes in glorious 3D thanks to its AR features.
Houzz Interior Design Ideas: This app lets you preview over half a million furniture and decor products in lifesize thanks to iOS 11 AR features.
Complete Anatomy: With the new ARKit support you can view the full 3D anatomical model in real world. Just tap on the AR Mode button to access this feature. 
Holo: This AR app has been around for a while now but with the latest update it uses ARKit. This means on supported devices it will display holograms in much better quality. On older devices that don't support ARKit, it will display holograms with old method.
AR-Tower ($1.99): This app takes advantage of ARKit and lets you play a blocks game in your surroundings.
PCCalc Lite: The app contains a 'silly' AR calculator that you can access by going to the Help section and accessing the About screen.
BrixAR: With BrixAR app you can build anything you like with virtual bricks system. The app offers full ARKit support and allows you to build with hundreds of different types of bricks.
WiTag: This is a smartphone based laser tag game which is now much more accurate thanks to the ARKit update.
AR Sports Basketball: This app lets you play basketball by placing the basket anywhere you like in Augmented Reality.
This post will be updated with more apps once they are available. If you know about a cool AR App that is not mentioned here, do let us know in the comments section below.