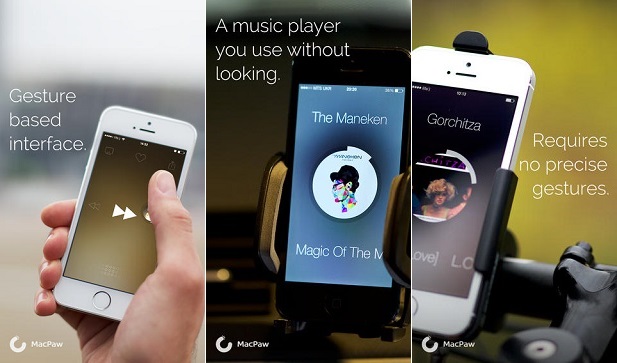 For some people, which includes me using the same app for too long becomes frustratingly boring. I like to change the apps that I use on the iPhone or iPad just for the sake of changing. This has worked out pretty well for me as I constantly come across great apps that were previously unknown to me. These apps not only act as a fresh alternative to iOS's stock apps but they also have features that are not found on Apple's apps.
One such app is called Listen: The Gesture Music Player. As its name suggests it is a music app alternative for iPhone and iPod touch users. What makes Listen different from the stock as well as all other music apps out there is that it is a gesture based music player. Which means for simple tasks you have to swipe instead of tapping on fixed positioned buttons. The app features intuitive controls that make navigation and performing different actions faster and natural.
Due to Listen's intuitive controls you can perform different actions without even looking at it once you get used to them. This makes it ideal for when you want to listen to music while working, exercising, running or when driving a car.
Features include: 
Beautiful design
Ability to disable auto lock
Playlists
Search
Sharing what you are listening on Twitter, Facebook, Email and Text message
Listen: The Gesture Music Player app for iPhone and iPod touch is available for free.