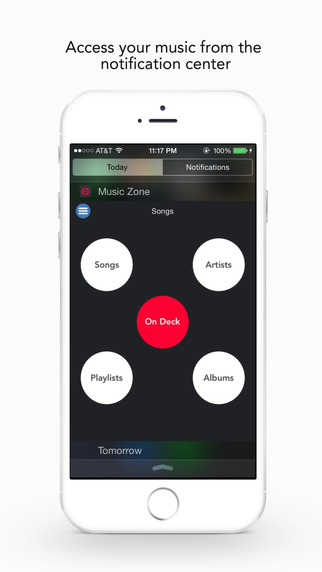 On iOS you can access the music controls from anywhere you like thanks to the Control Center and the lockscreen widget. However with these default features if you want to do something with your library you still have to launch the Music app. Not anymore as the new Music Zone Widget app puts your whole music library in a Notification Center widget. With its easy to use and attractive interface you can access your songs, artists, albums and playlists from anywhere you like. All you have to do is swipe down to access the Notification Center and the widget.
The 'On Deck' button gives you access to a quick playlist that you can create on the go using the widget, which is perfect for when you are running, in a car or at a party.
One small yet important feature of Music Zone Widget is that it gives you access to the library even when the device is locked. This feature is perfect for parties when your iPhone or iPad is being used as the audio source and you don't want to give everyone your passcode.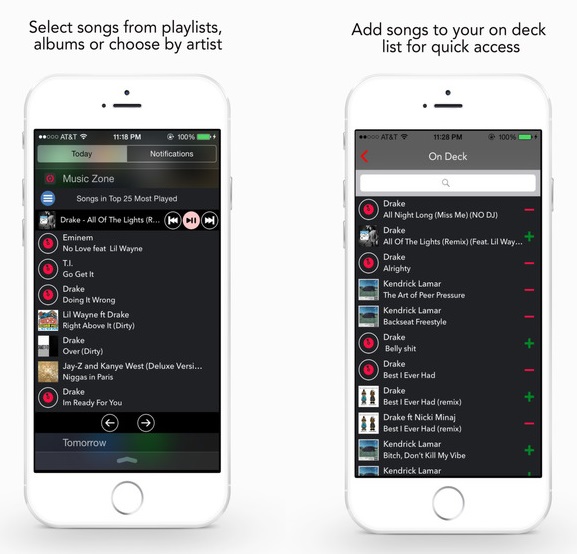 Just like any other Notification Center widget you will have to add this app's widget before it will start showing up. More details on how to do that can be found here.
Check out more Notification Center widgets here.
You can download the Music Zone Widget app for free.