Thanks to the super addictive nature of the smartphones we can't help but use them no matter where we are. And when you use your iPhone outside of your home, chances are you are using mobile data provided by your service provider. The GBs of data you consume while on the go can add up and reflect badly in your bill, where you get charged extra for every bit of data you have consumed outside of your plan.
Choosing the right data plan based on your needs is essential. Because everyone has different needs and uses, it can be hard to say how much data will fit every individual out there. For example to give you a rough idea on how much you can do with 10GB worth of data, here's a handy infographic courtesy of fonehouse.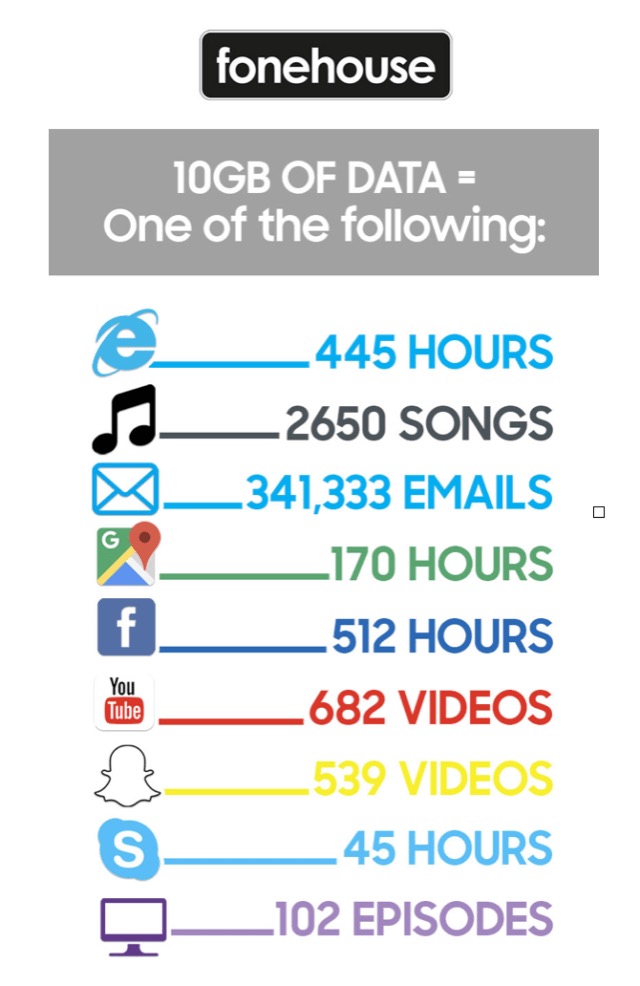 My Data Manager & Security app for iPhone makes it easier for users to take control of their mobile data usage and helps them in saving money by not consuming more than their plan allows. The app offers useful statistics such as how much data each app is using so you know which apps you should not be using that often while you are on mobile data.
In addition to monitoring data usage over cellular internet, the app will also track data usage on Wi-Fi and roaming to give you a better idea of how much apps are using. You can also set up custom usage alarms, which will notify you when you have used certain amount of data. This is useful since you will always know when you have consumed 50 or 75% of data and can adjust your usage for the rest of the month accordingly.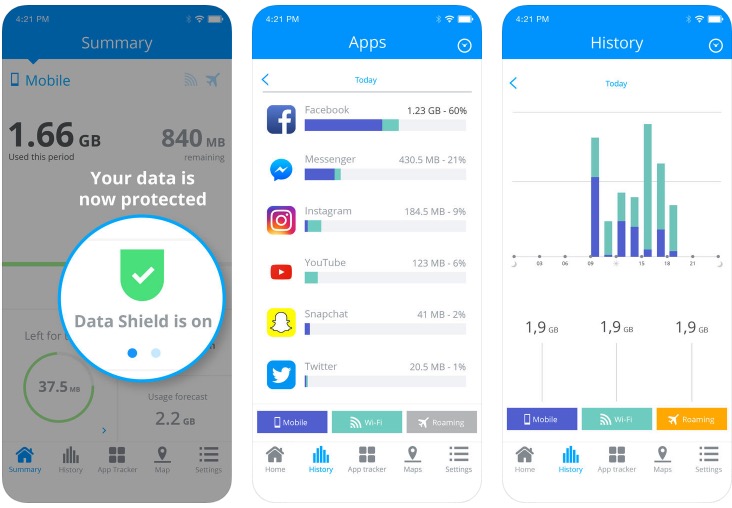 The app also has useful security features that allow users to protect their personal data over public Wi-Fi by protecting their internet usage with a VPN.
Other features of My Data Manager & Security app include shared plans in which families can track usage across all members of a data plan, multi-device support and usage history for previous months.
You can download My Data Manager & Security app for free from the App Store.