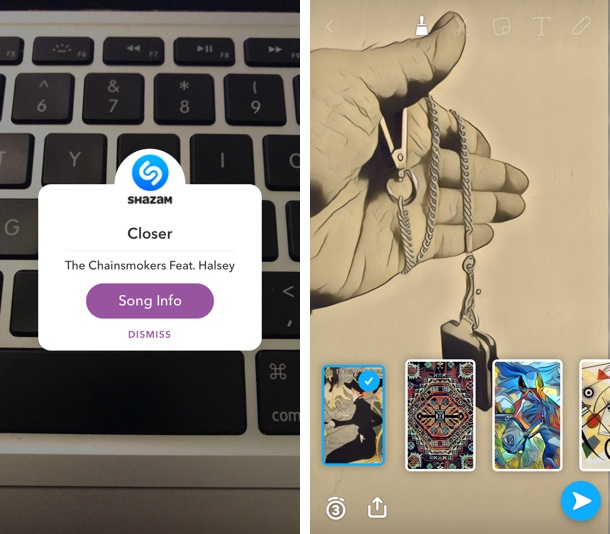 Snapchat recently got a major update on iOS, which is now available for download in the App Store. The latest version of the app brings a number of new features to the social networking application, most notable of which is the group chat support. On the latest version of the Snapchat app users can now Snap and Chat with up to 16 friends simultaneously in a group chat thread. Snapchat groups work similar to single conversations where chats sent in the group are deleted after 24 hours.
In addition to adding group chat support the update also brings a new feature that enables users to use scissors to cut out their own stickers from a Snap. That's not all as a new paintbrush feature has been added in the Memories section's edit toolbar. A paintbrush appears on top of the page, which when tapped displays around 18 effects. These effects turn the photos stored in memories into a painting.
Lastly a new feature added in the Snapchat app allows users to Shazam any song that is playing around them. To use Shazam you just have to tap and hold anywhere on the camera viewfinder area (just not the record button). The app 'shazams' the song and shows you information about the identified song. It also displays the identified songs in the Settings section.
You can download the Snapchat app from the App Store app, or download it for free here.