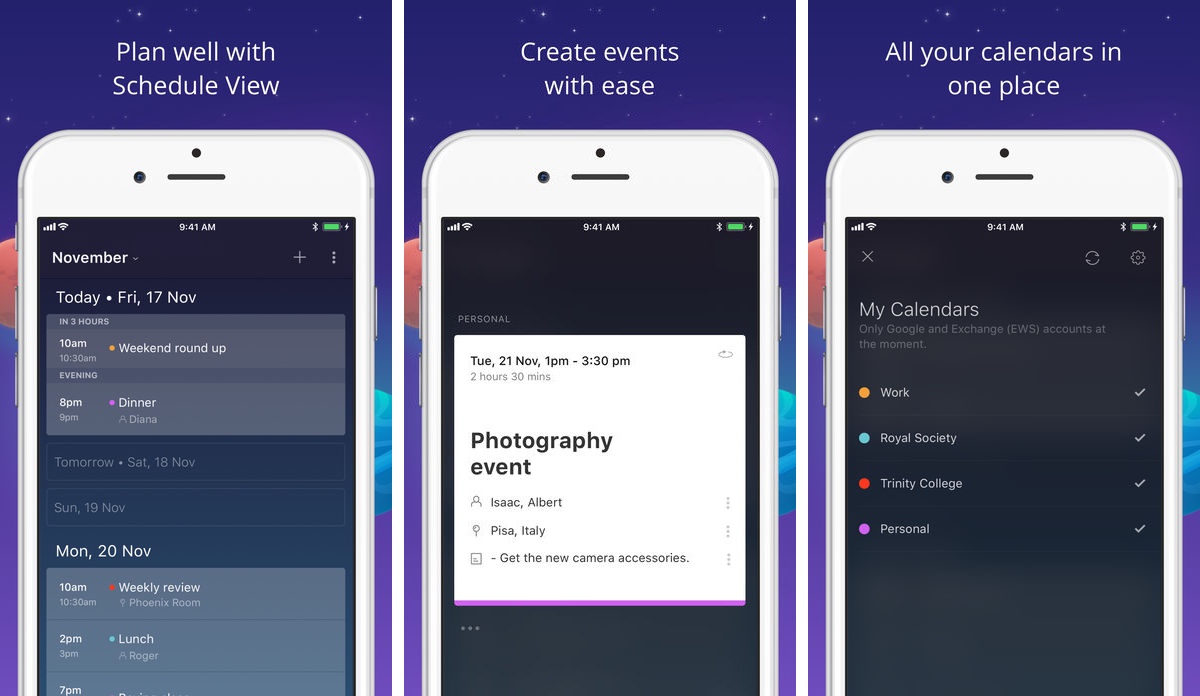 The Newton Mail app is one of the best cross platform email clients out there. A few months ago we wrote an extensive review on Newton Mail and found that it does most of the things right. Today they have released Newton Calendar app for Newton Mail users. This is a companion app for the Newton Mail, which makes it possible for users to manage calendar events with ease.
What makes Newton Calendar super useful for Newton Mail users is that it integrates with the mail app. In fact as soon as you install the Newton Calendar on your iPhone it will instantly sync all your calendar event from Newton Mail. The app also works with Google and Exchange (EWS) calendars.
Features of the Newton Calendar app include schedule view, which lets you stay on top of your upcoming events and see available time slots quickly. Creating new events is also super simple, simply tap on the date you want to add an event to and type its name. You can also add notes, location details and other information to your events with ease. You also get the option to tell the organizer of an event when you are running late with tap on a button.
Newton Calendar app also supports managing multiple calendars at the same time.
You can download the Newton Calendar app for free from the App Store.