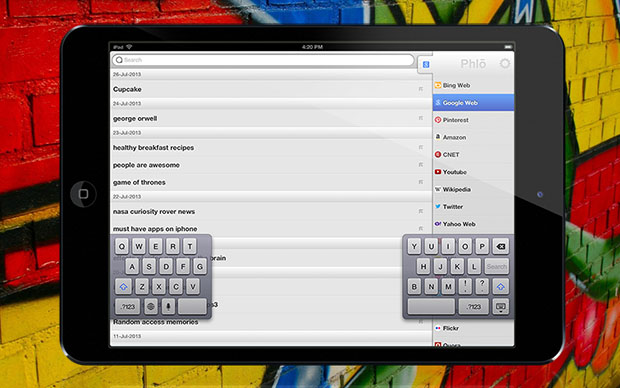 New Phlo for iOS app brings over 30 search engines at one place enabling users to find what they are looking for by spending less time.
Sometimes when you are looking for something online you have to switch between search engines in order to get the desired results. This usually happens when your favorite search engine is not able to deliver the desired results. Then there are times when you are looking to purchase something from eBay or Amazon but decide to do some research online. In both of these scenarios you have to switch between different online services before you could get done what you are trying to do and this could become very annoying.
Luckily for everyone there is an app that can solve this problem called Phlo for iOS. This app allows users to perform online search on around 30 different services. Users just have to type the search term once. After typing you can switch between over 30 popular sites including Google, Yahoo, Bing, eBay, Amazon, CNN and more.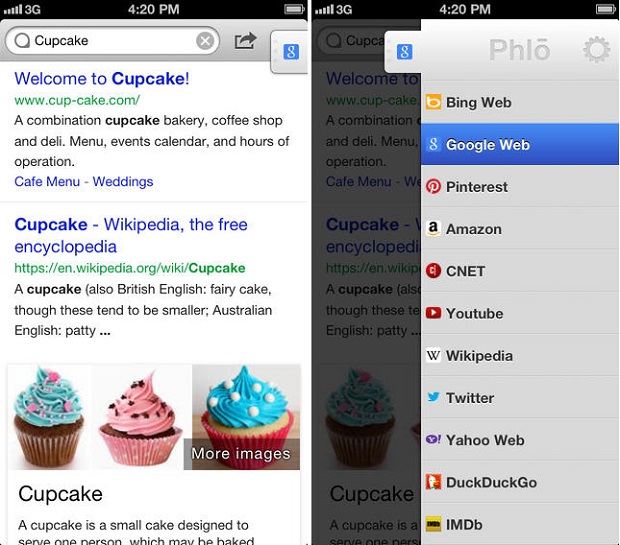 Phlo for iOS works just like any other search app but unlike others it shows a button on the right side and when users tap on it a tray appears with all other services user can search on.
Phlo app features a sync feature that makes your favorite search sites and search history available on all of your devices. Phlo is also available for Mac, which means you can not only use the same app on the desktop but also get your Phlo for iOS search data on Phlo for OS X and vice versa.
Features of Phlo for iOS include:
Instant search suggestions for Google and Bing
Multiple search services
Phlo Sync service between iOS and Mac devices
Search history
Swipe to copy or delete search terms from history
Ability to save links on services like Readability and Instapaper
Ability to share links on Facebook, Twitter, Email, Messages and WhatsApp
And more…
Phlo for iOS is an app that could really make you life easier. You can download it from the App Store for $2.99.