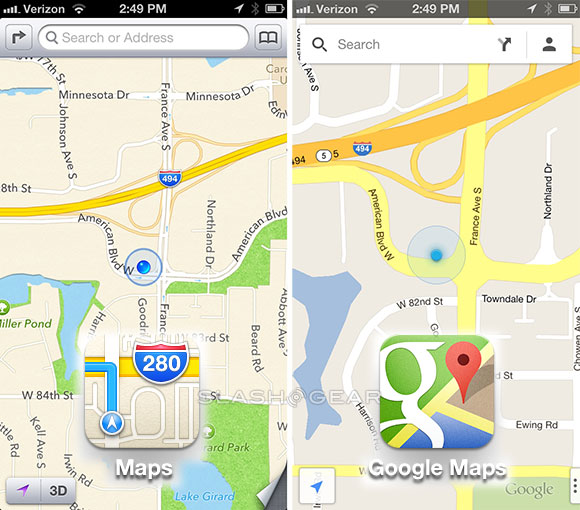 MapsOpener tweak from Cydia enables users to change the default maps application on their iOS device from Apple Maps to Google Maps in just a few simple steps.
In the post-iOS 6 world Google Maps is no longer the stock maps application on iOS and users have to download it from the App Store. The privilege of being the default maps of iOS was taken from Google Maps when Apple added its own maps service to iOS commonly known as Apple Maps. As Google Maps is no longer the default application even if you have installed it from the App Store any maps related link you open in iOS will automatically show the relevant results in the Apple Maps app.
This could be very annoying since Apple Maps service is far from perfect and terrible in most parts of the world outside of US. To solve this problem and to give the third party Google Maps app the default status on your jailbroken iOS device you can install a hack from Cydia called MapsOpener tweak.
MapsOpener tweak offers a simple solution to this problem and only requires the user to download it from Cydia. Once installed it will work its magic and Google Maps will become the stock maps application on iOS. Now not only will you be able to use Google Maps normally but map links such as addresses will automatically be opened in the Google Maps instead of Apple Maps. There are no settings to configure and the tweak works like a charm.
MapsOpener tweak is a free download from Cydia and is a must have for iOS 6 users who are not satisfied with iOS Maps app.
[Image:
Slashgear
]