If you are like me then chances are you have a large number of apps installed on your iPhone, iPad or iPod touch. Once you load up your iOS device tens (even hundreds) of apps it could be hard to figure out which apps you don't use that frequently. If you don't have access to iTunes then this could be a fairly tiring process as you have to go through each page and folder to do so. A better way of finding this out is by reviewing a list of installed apps.
Viewing installed apps in a list is simple in iTunes but what you might not know is doing the same on the iPhone is even easier. Follow the two methods mentioned below to view the list of installed apps on your iPhone.
Usage option in Settings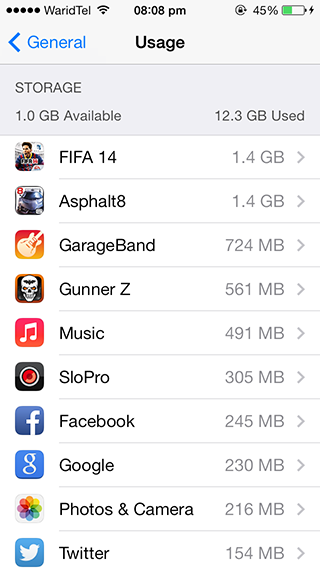 The best way to view installed apps in a list is through 'Usage' section of the Settings app. This section not only lists the apps but also shows how much space is used and how much is available. Apart from that it also lets users know how much memory is a particular app is using. To access this you have to open Settings > General > Usage. From this page you can also remove individual apps you don't need anymore and find out how much memory stock apps such as Photos & Camera and Music are using.
Through Spotlight in iOS 7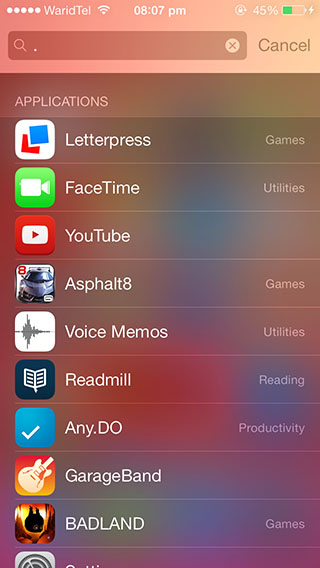 While getting a list of installed apps on an iPhone, iPad or iPod touch is done with far superiority with the method mentioned above another great way of doing it is through iOS 7's spotlight search feature. To do so swipe down on the homescreen to reveal the spotlight search field. Next enter a period or '.'. After doing this you will be presented with a list of all applications installed on that iOS device including the stock ones. Tapping on an app will launch it.