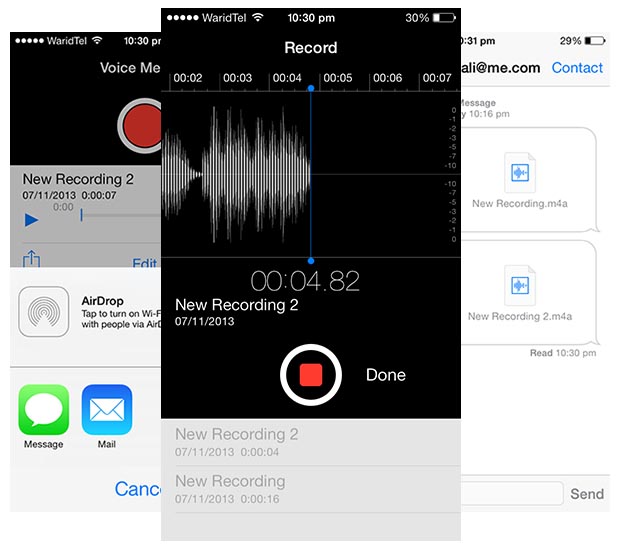 Every now and then new trends appear in the always evolving world of communication. From chat rooms to video calls the modes of communication have changed in recent times. Nowadays one of the main trends is sending your friends recorded voice messages. Many popular apps like WhatsApp and others have introduced features that enable users to record a message on their iPhone and send it over to their friends who can listen to it. Many third party apps have this feature however if you are an iMessage user you don't get this functionality officially. But that does not mean you can't send recorded voice messages to your contacts.
A simple trick which does not require you to download any third party software on your iPhone would allow you to send voice messages over iMessage. Since iMessage is a free internet based service you will be able to send voice messages for no charge. Here's how to do it.
1 ) On your iPhone open the stock Voice Memos application. Then record a message using the big red recording button. Try to keep the message short at around 30 seconds to 1 minute. This will not only keep the size small for faster transfer but also make it convenient for the receiver to listen to it properly.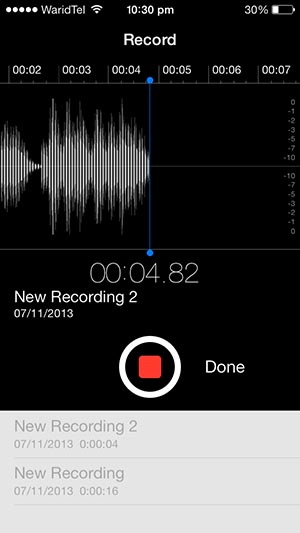 2 ) After you are done recording your voice message tap on the 'Record' button and then on the 'Done' option. Name your message and tap 'Ok'.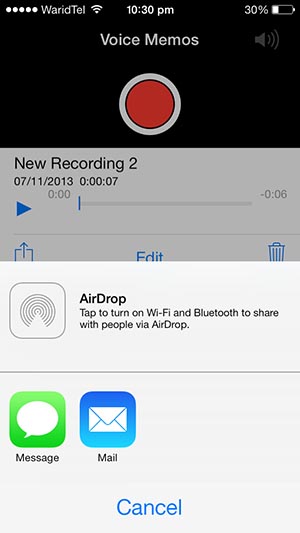 3 ) Afterwards tap on the new recording you just created and then on the 'Share' button to reveal iOS's sharing menu. Now just tap on the 'Message' icon and enter the Apple ID or number of the user you want to send the recording. That's it!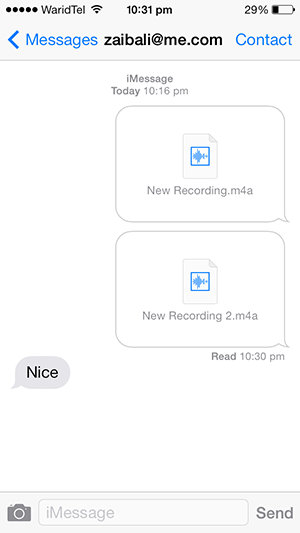 While this method is great for sending voice messages to friends the same steps can be used to send any iPhone recording to other users. An option to send via email is also available on the sharing menu.
The sound quality of the voice message is much better than WhatsApp and other apps, which makes it a worthy alternative. Although you will only be able to send voice recordings to other iOS users.
What do you think about this trick? Is it something you find useful? Let us know in the comments section below.