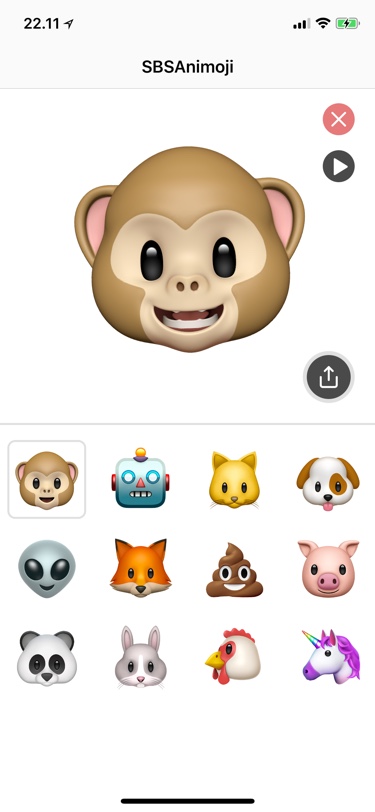 Animoji are widely popular among iPhone X users. We have seen scores of creative videos hitting the web featuring karaoke, parodies and more. Perhaps the biggest issue users have with the Animoji feature is that it limits the recordings to 10 seconds, which is not enough. As a result users are forced to use the screen recording feature to record longer clips.
To make things easier developer Simon B. Støvring has created the SBSAnimoji app, which allows users to not only use Animoji out of the Messages app but also record clips longer than 10 seconds. The developer used private API's to create this app, using which you can record Animoji clips of up to 20-seconds instead of just 10. The developer says he is looking to extend the recording time even further. Due to the use of Private APIs, that are meant for iOS stock apps only, it is unlikely that SBSAnimoji will make its way to the App Store anytime soon.
Installing SBSAnimoji on your iPhone X
The app is not available on the App Store yet, however you can get it on your iPhone X right now by sideloading it using a free Apple Developer account and Xcode.
You can head to developer.apple.com to create your free developer ID, which can be used to sideload apps like SBSAnimoji.
Once your account has been created, use Xcode to sideload it on your device. On Xcode go to Preferences > Accounts > Click on '+' button from side pane and enter your Apple ID details.
Then load up SBSAnimoji project and sideload it on your iPhone X.
Please note that this will only work on iPhone X. You cannot use this method to install SBSAnimoji and use Animojo on a non-X iPhone or iPad. Animoji requires iPhone X Firmware, which has AvatarKit framework require by Animoji to work (Source).