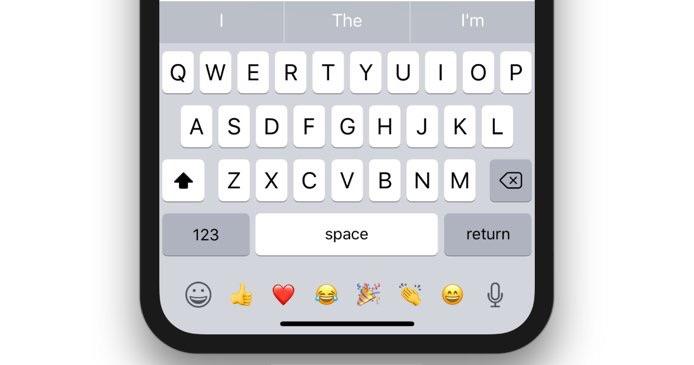 iPhone X has a lot of empty space below the keyboard. When the keyboard is showing on their iPhone users see a noticeably large grey area with globe and mic buttons on it. This has angered a lot of users, who think Apple could make this area more useful. Twitter user @alexmuench has suggested to add an emoji bar that shows user's most frequently used emojis.
Adding frequently used emoji on the empty space sounds like a great idea, as it will not only make good use of the wasted space but will also save user a lot of time. As of right now they need to tap on the globe button, switch to emoji keyboard and then insert the emoji they want to use. Apple could even allow users to choose what row of keys they want with options including frequently used emoji, numeric row, symbols and more.
They could also use this area to display contextual shortcuts based on the app user is using, similar to MacBook Pro's Touch Bar. Others have also suggested uses for the empty space such as adding a button or swipe gesture on the empty grey area to dismiss the keyboard.
No matter what Apple decides to use this wasted space for, it certainly will be better than the grey space, that seems like an eyesore.
What do you think Apple should do with the empty space? Share your thoughts in the comments section below.