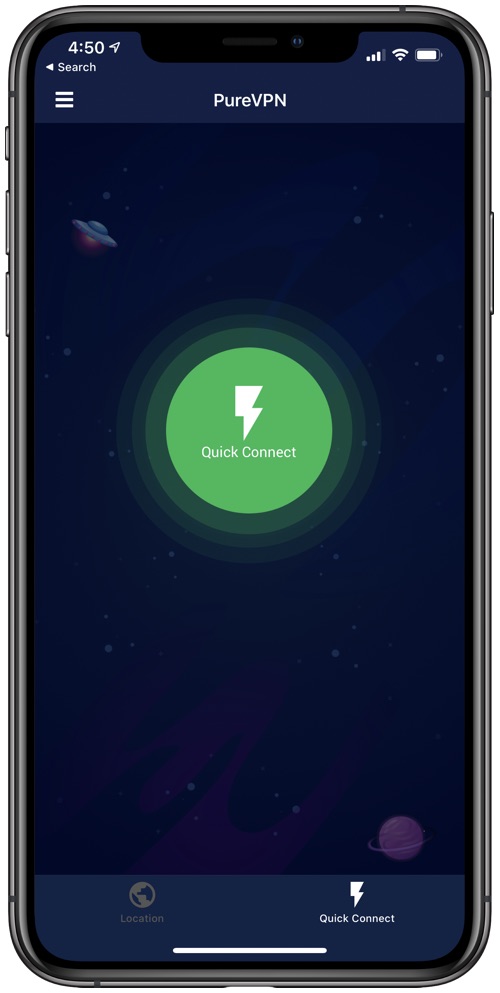 If you asked us to name one of the most essential apps every iPhone or iPad user should have, a VPN app such as PureVPN would definitely make the list. Using a VPN is absolutely necessary in today's digital world and not using one can have devastating consequences. 
Using a VPN is even more necessary if you are working from home due to the COVID-19 outbreak. Accessing your work's network without securing your Internet with a VPN can allow hackers to gain unprecedented access to sensitive information and cause problem for your company.
PureVPN also offers the dedicated IP feature, which can be very helpful when working from home. Many companies require users to have a static IP before they can access certain databases, networks, servers and more. By taking advantage of PureVPN's dedicated IP feature you can whitelist your static IP address and gain access to these features from your home. Other features supported by PureVPN's dedicated IP feature include secure FTP access, two factor authentication and database server security.
Since all of us use our iOS devices to access sensitive information over the internet a hacker can easily intercept the transferred data and extract that information. Things get worse when you are on a shared or public Wi-Fi network as those have a higher chance of being compromised. Having a reliable VPN network app on your iPhone or iPad can keep your information such as bank details, private messages, login username and passwords, photos, documents and other types of data secure.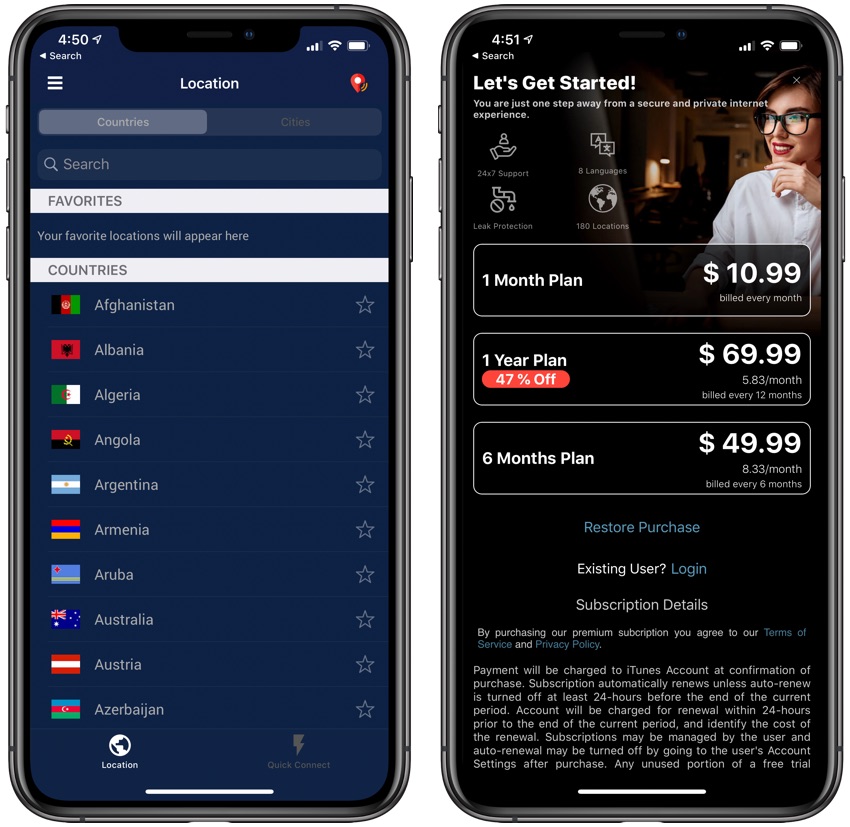 After setting up PureVPN on iPhone you also have the option to choose your desired location from a list of Cities and Countries in case you want to connect to a network from a specific country. Having the ability to choose from various countries has its advantages, as using this feature you can not only hide your location but you can also fool websites into giving you access to songs, videos and web pages that are not accessible in your country. Location spoofing is also a great way to circumvent government restrictions and blockages of websites.
PureVPN also makes it easier for its users to get entertainment in these testing times. It has a "Popular Website" mode that lets you quickly access Netflix and other streaming services with a click of a button.
How To Set Up PureVPN On iPhone or iPad
The very first step of protecting yourself online is to choose which VPN app you are going to download. There are plenty of good options out there but today we are going to recommend PureVPN because it is fast, reliable and easy to use. You can download PureVPN app on your iPhone or iPad from the App Store.
After you have downloaded PureVPN app on your device simply launch it by clicking on its icon.
On the first launch the app will ask you to read their privacy policy and agree to it. Simply tap on Agree and Continue to move to the next step.
After agreeing to the privacy policy you will be asked to grant PureVPN access to launch VPN connection on your device. To proceed tap on Allow Configuration button.
From the popup alert tap on the Allow option. After this you will be taken to the VPN configuration page of the Settings app. Here you will be required to enter your iPhone's passcode.
Enter the passcode and then enable notifications.
That is it. Now PureVPN app is all set up on your iPhone or iPad and now you can start using it. In order to connect to PureVPN's secure network simply tap on 'Quick Connect' button. At this point you will be asked to add a subscription plan to your account or login if you have a pre-existing account. PureVPN costs $10.99 per month however you can save significant money by opting for 1 year and 6 months plans that cost $69.12 and $48.96 respectively.
Want to test PureVPN before you purchase a plan? They are also offering a 7-day trial full feature account for just $0.99, which lets you experience the product in just a minimal price and then make a purchase.
After logging in and adding a subscription plan to your PureVPN account you will able to Quick Connect every time you tap on the big green button.
There you go folks, this is how you can set up PureVPN on iPhone or iPad and use it to securely connect to the Internet.