With iOS 13.4 and iPadOS 13.4, Apple has finally given users the ability to share their iCloud Drive folders with others online. The iCloud Folder Sharing feature allows users to share a folder and its content with other users. Users can not only share a folder with others, but they can also configure whether others can make changes to the contents of the folder or have 'View Only' access.
If you are a regular user of iCloud Drive and Files app, then this article is for you. Here we are going to show you how you can share an iCloud Drive folder with others. You can also learn how to see which users can view your folder and how to stop sharing iCloud Drive Folder with others. So read on to learn about how to use this new feature.
Please note your device needs to be running iOS 13.4 and iPadOS 13.4 or later before you can use this feature.
Here's how to share an iCloud Drive Folder with other users using the Files app.
1. Open the Files app and find the folder that you want to share with others.
2. Once you have located the folder tap and hold on it.
3. From the menu tap on 'Share' option.
4. Next from the Sharesheet tap on 'Add People' option.
5. Now iOS will show you the 'Add People' menu with a bunch of options that you can use to share your folder with others. From the this menu you can share the URL of the folder via Messages, Mail, social media apps and more. You can also copy the online link of the folder and manually share it with other people.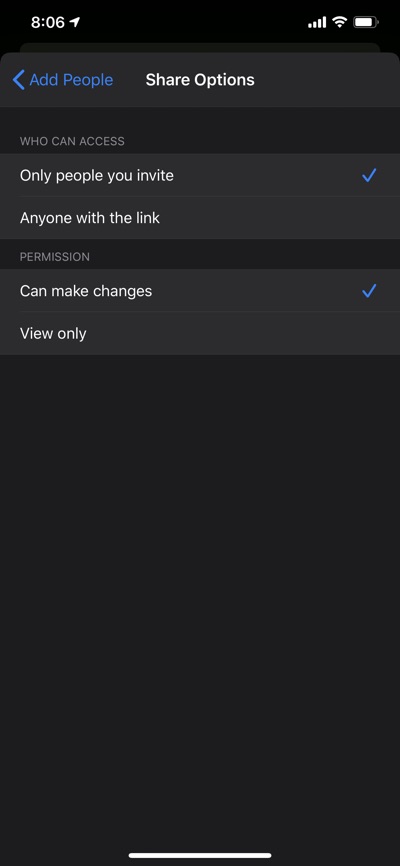 On the Add People screen you also get 'Share Options' button. By tapping on this option you can configure who can access to your shared iCloud folders and who has the permission to make changes.
Here you can choose to only share the folder with specific people that you invite or anyone who has the link for the folder.
You can also choose to allow people who make changes to your folder or set it as view only, in which case people cannot make any changes to your shared folder.
How To View and Stop Sharing iCloud Drive Folder With Others
Here's how to view people the folder is being shared with and remove people from folder sharing. You can view and remove people from a folder's Sharing list by following these steps.
1. Locate the folder that you want to stop sharing in the Files app.
2. Tap and hold on the folder and then tap on 'Share' button.
3. From the next menu tap on 'Show People' option.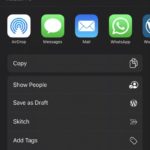 4. Finally you will be presented with the 'People' menu with list of users who have bee invited to view and access that folder.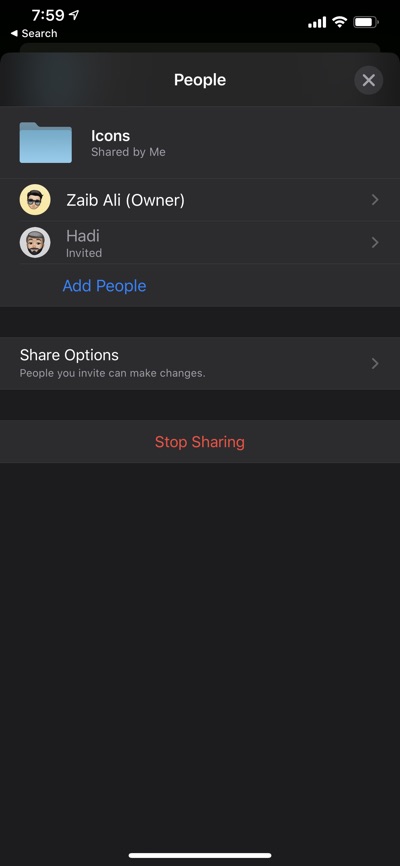 5. You can swipe left on the user's name and then tap on 'Remove' option to remove a user from the sharing list, or tap on 'Stop Sharing' option to stop sharing the folder with all users.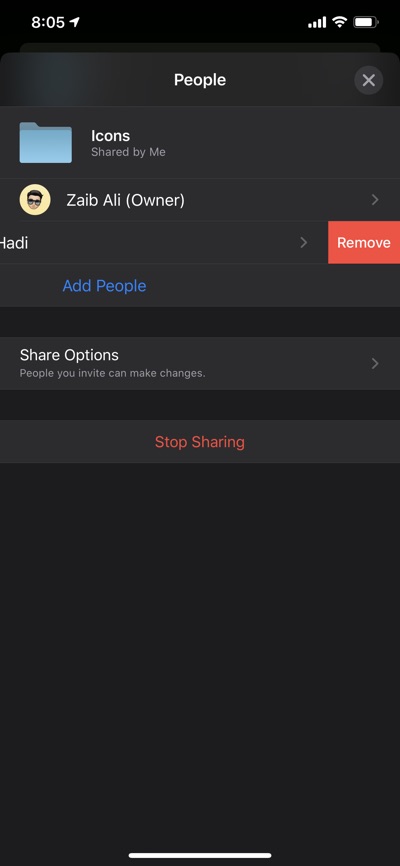 There you go folks, this is how you can easily share any iCloud Drive Folder with a friend, family member or colleague.