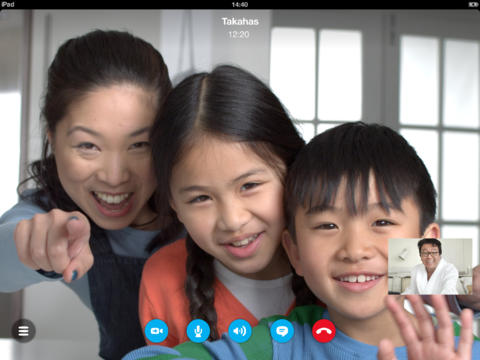 The Skype apps for both iPhone and iPad has received an update recently that brings HD quality video calling to latest Apple devices. From now on users of iPhone 5 and iPad 4 will be able to make high quality video calls to their friends and family using the free Skype service.
The new feature is only available to devices that have HD front cameras, which means devices such as iPhone 4S and iPad 3 that have VGA front cameras won't be able to take advantage of this new feature. The update also brings general improvements and more stability to the app. It may also have added better support for upcoming iOS 7 update which will be released publicly at some point in September.
Apart from that a redesigned country code picker has been added in this update, which is a good news for the perfectionists who hated the previous one.
While Facetime is the preferred service for iOS users for maknig iOS to iOS or iOS to Mac calls, Skype is also widely used by users to make calls to users of other mobile operations systems or users of Windows so addition of HD video calling is a good news for many.
Skype app for iPhone and iPad is available on the App Store for free here and here.