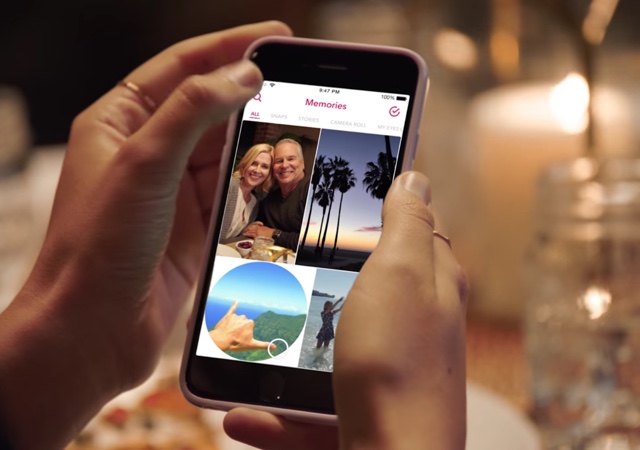 Snapchat has just introduced a new feature called Memories, which is now available to select users when you update to the latest version of the iOS app. The new feature allows users to save their Snaps and Stores on Snapchat. These are saved on Snapchat and can be accessed by swiping up on the Camera screen. Once you access the new Memories screen you can either browse through your collection of snaps that you have shared on Snapchat in the past or search by typing a keyword in the bar.
You can send a memory snap to a friend or add it to your Snapchat Story. When you add an old snap to story, Snapchat will add a frame around it so everyone will know its a memory and not a new or live snap. Now if you are worried about those super private and intimate snaps that you send to your loved ones, and don't want them to appear on your Memories screen, then Snapchat has got you covered. The app now includes a 'My Eyes Only' feature that will only show the snaps to you and keep them private.
While the update has rolled out, Memories might not be available for your account yet. Snapchat's App Store change log says users will receive a chat from Team Snapchat when Memories feature is enabled on their accounts. It will roll out to users worldwide "selectively over the next month or so".
You can download Snapchat app for your iPhone for
free here
.